Monster Hunter Rise is here, and with it come three brand new amiibo! This trio of figures all have unique unlocks for the game, but those aren't the only amiibo features in Rise. Read on to find out what you can tap in and where to make the most of Monster Hunter Rise's amiibo bonuses.
What are the Monster Hunter Rise series amiibo?

As mentioned, there are three Monster Hunter Rise amiibo. These are:
All three are sold exclusively at GameStop stores in North America, though anyone picking up the Monster Hunter Rise Collector's Edition will receive a Magnamalo amiibo!
Where do I use amiibo in Monster Hunter Rise?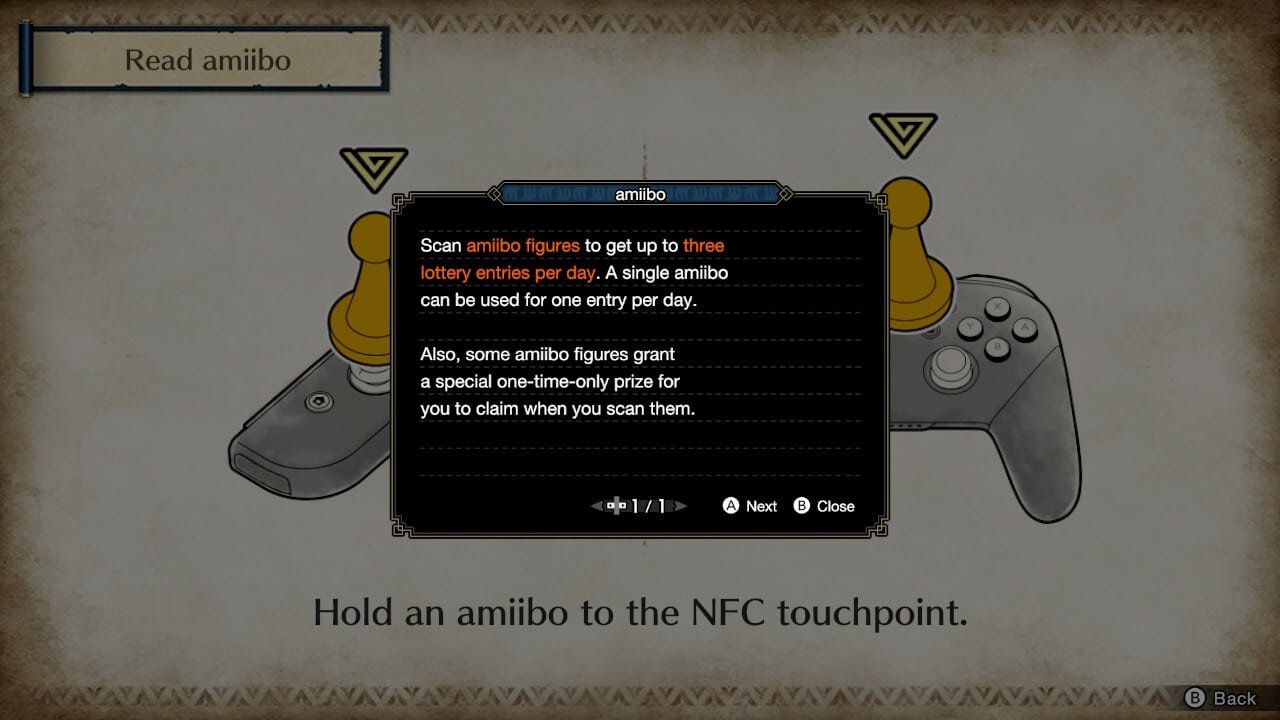 To use Monster Hunter Rise's amiibo features, you'll need to make sure you've downloaded the Day 1 Patch and are playing on at least Ver. 1.1.1.
Once that's done, you can access amiibo features both in Kamura Village and the Gathering Hub. By speaking to Kagero the Merchant at the Village's Market or Maido the Merchant at the Hub's Guild Store, you'll find an option labeled Read amiibo.
What do amiibo unlock in Monster Hunter Rise?
By tapping any amiibo, you'll earn an entry in the amiibo Lottery! When you do, you'll have a chance to earn some items from categories like Support, Recovery, and Trapping. These can gift you some items that normally are more difficult to obtain for free, though which category is pulled from is chosen at random.
You will only be able to enter the amiibo Lottery three times a day, regardless of which merchant you scan in with. In our experiences we weren't able to back out and "reset" what type of prizes were available, so once you see the lottery type post-tap it's set. Each lottery has multiple prize tiers. These range from a green basic prize, a blue "Bingo", and a red "Jackpot"!
How do I claim Sinister Seal Layered Armor with Monster Hunter Rise amiibo?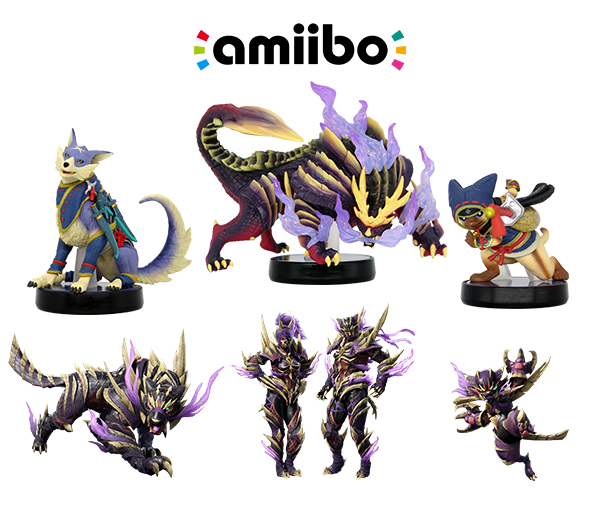 Last but definitely not least, if you scan any of the Monster Hunter Rise amiibo, you'll receive exclusive Layered Armor. These are also scanned in the same locations as the amiibo Lottery, but will allow you to select "Claim Bonuses" to do just that.
Each figure will grant a set of Sinister Seal Layered Armor. The Magnamalo amiibo will grant you a set for your hunter, with male and female hunters having their own separate armor set. The Palico amiibo and Palamute amiibo will unlock a matching set for their respective Buddy. These (and all other Layered Armor) are purely cosmetic, letting you take on a Magnamalo inspired look no matter what you have equipped for stats and skills!
Do Monster Hunter Stories amiibo unlock anything special in Monster Hunter Rise?
To the best of our knowledge, both the previously-released Monster Hunter Stories amiibo and the announced, upcoming Monster Hunter Stories 2: Wings of Ruin amiibo do not have exclusive or special unlocks for Monster Hunter Rise.
More Monster Hunter Rise guides
Looking for more help with Monster Hunter Rise? Check out our other guides!
Leave a Comment