The Legend of Zelda: Skyward Sword is getting an HD revamp on Nintendo Switch this summer! Starving for information? Here're some morsels for you to savor:
Here's what we know! (As of March 5th, 2021)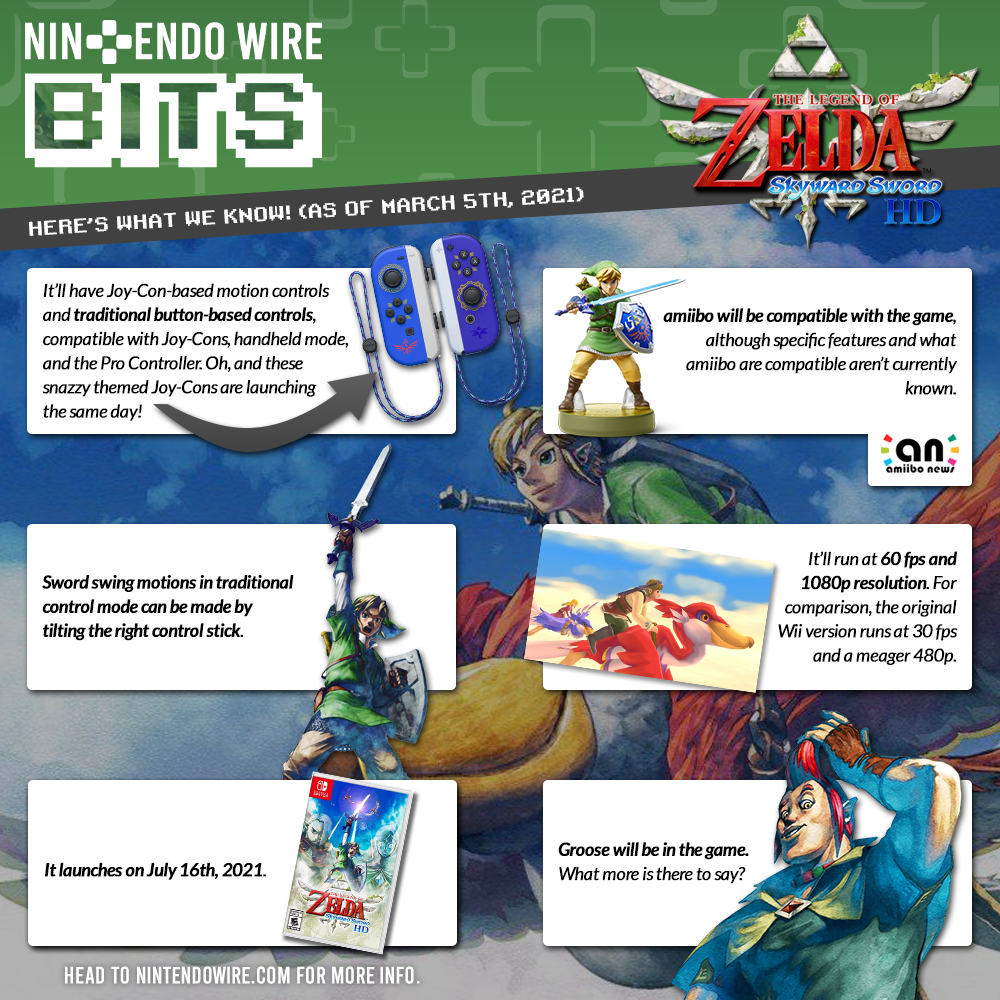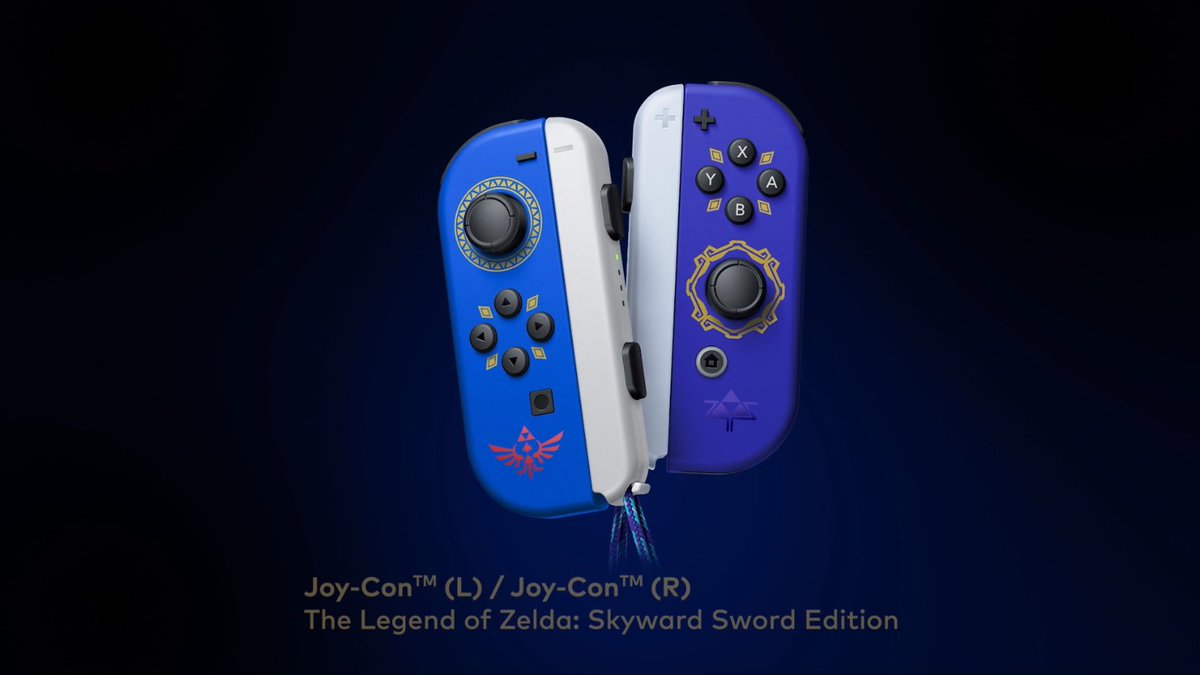 amiibo will be compatible with the game, although specific features and what amiibo are compatible aren't currently known.
Sword swing motions traditional control mode can be made by tilting the right control stick.
It'll run at 60 fps and 1080p resolution. For comparison, the original Wii version runs at 30 fps and a meager 480p.
It launches on July 16th, 2021.
Groose will be in the game. What more is there to say?
Leave a Comment