Zelda series producer Eiji Aonuma and Tears of the Kingdom director Hidemaro Fujibayashi have been making the interview rounds lately, discussing all manner of burning question about the Zelda series, the making of their new game, and more. But now in a Wired interview they answer the most important query of all – which version of Link smells the most?
See, it all began when a TikToker by the name of @bigthighthescienceguy (perfect handle) made an in-depth, frankly iconic three-minute video on the top ten smelliest Links, ranking them from Skyward Sword (there are bathrooms in the game, meaning they actually practice basic hygiene) to Ocarina of Time (Link went inside a decaying tree, touched corpses, and went inside a giant fish and then didn't shower for seven years – eugh!). But which Links do Aonuma and Fujibayashi find the stinkiest?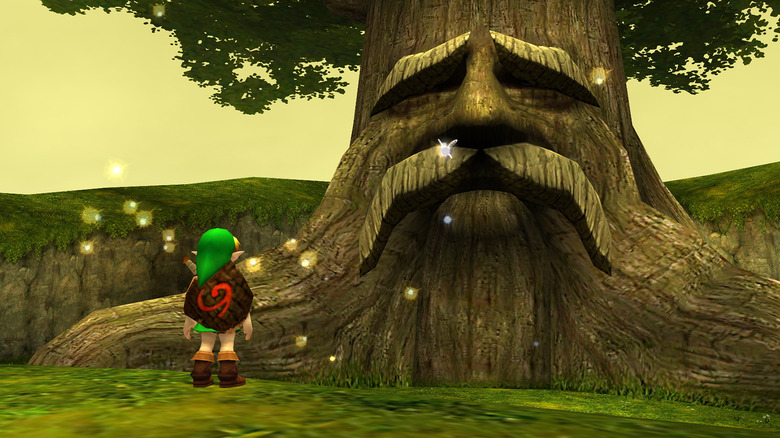 Aonuma casts his vote for Breath of the Wild Link (ranked #2 in the video), noting the Barbarian style armor with furs and a "wild animal odor aroma" is rather musky – "that might be kind of smelly." Fujibayashi, meanwhile, thinks it would be Twilight Princess Link (ranked #3 in the video) – "There are some scenes in Twilight Princess where Link engages in sumo wrestling with the Goron tribe. I imagine he's pretty smelly in that situation."
Clearly, this is a matter of intense scholarly debate, and we eagerly await further research on which Link smells the worst. We have some clear forerunners in the debate though, and we're sure that Breath of the Wild's Link is going to earn some points in Tears of the Kingdom for his extensive spelunking through musky underground wilds.
Leave a Comment