Welcome to 2023, my amiibo friends! It's hard to believe that we're only a few months away from the launch of The Legend of Zelda: Tears of the Kingdom, but somehow, we know so little about what to expect. Well, according to fnac, a French e-commerce site, we might know that amiibo will play a role in the game like with Breath of the Wild, thanks to a massive listing of pre-orders that just went live on the site this morning.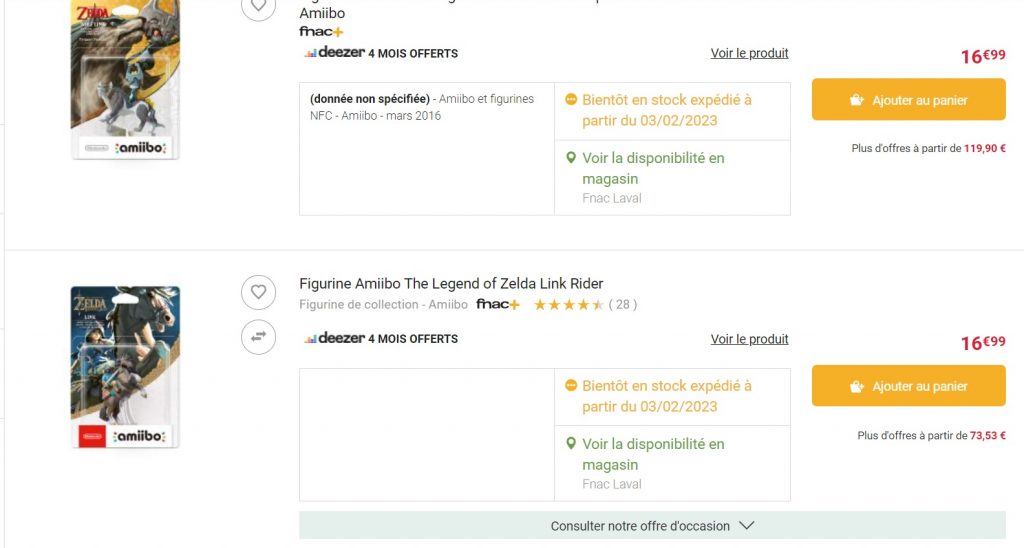 According to the site, nearly every Zelda amiibo ever produced will be seeing a re-release in France on February 3rd. The full list is as follows:
Majora's Mask Link
Wolf Link
Rider Link
Archer Link
Ocarina of Time Link
Twilight Princess Link
Pixel Link
Guradian
Wind Waker Link
Skyward Sword Link
Zelda – BoTW Version
Zelda – Toon
Bokoblin
Zelda – Smash
At the moment, there's been no confirmation outside of France, but chances are we'll get an official announcement sooner rather than later.
While it's always exciting to see so many amiibo get re-releases, it's even more amazing that we have some unofficial confirmation of amiibo support in Tears of the Kingdom. Just what amiibo will do still is a mystery right now, but stay tuned to Nintendo Wire for more details as they're revealed!
Leave a Comment