On the eve of the first big chunky update to Splatoon 3, the "Chill Season" update, Splatoon 3 is going to send out Ver. 2.0.0 later today. While the Chill Season content drops tomorrow, November 30th, the update rolls out ahead of time to make sure everything goes smoothly. And we have the patch notes. Here's a rundown with the major additions and changes:
Chill Season 2022 brings: a new catalog (with gear, titles, Splashtags, etc.), about 50 new store items, the stages Brinewater Springs and Flounder Heights, the Salmon Run level

Marooner's Bay

, three new main-weapons, ten new sets of main weapons with different sub/special weapons, and 13 new

Tableturf Battle

cards.

You'll be able to look at the catalog's content from the menu

Buffs for Tri-Stringer and Splatana Wiper focused on increasing the amount of terrain inked with basic attacks

Angle Shooter is about 20% faster with increased flight range

Ink consumption when using main weapon during Zipcaster severely decreased

Ink Vac return shot damage increased from 120.0 to 220.0 (to help destroy barriers)

Reefslider close range damage increased form 180.0 to 220.0 (for same reason)

After using Tenta Missiles, you can't recharge your special gauge until it's drained completely from usage

Points required for certain weapon's specials tweaked

Undertow Spillway terrain adjusted slightly

X Battle added

Players can purposely reset their rank once per season

Big Run Salmon Run events will start happening

All players can play on either attacking or defending teams in Tricolor Battles regardless of mid-Splatfest results

And much more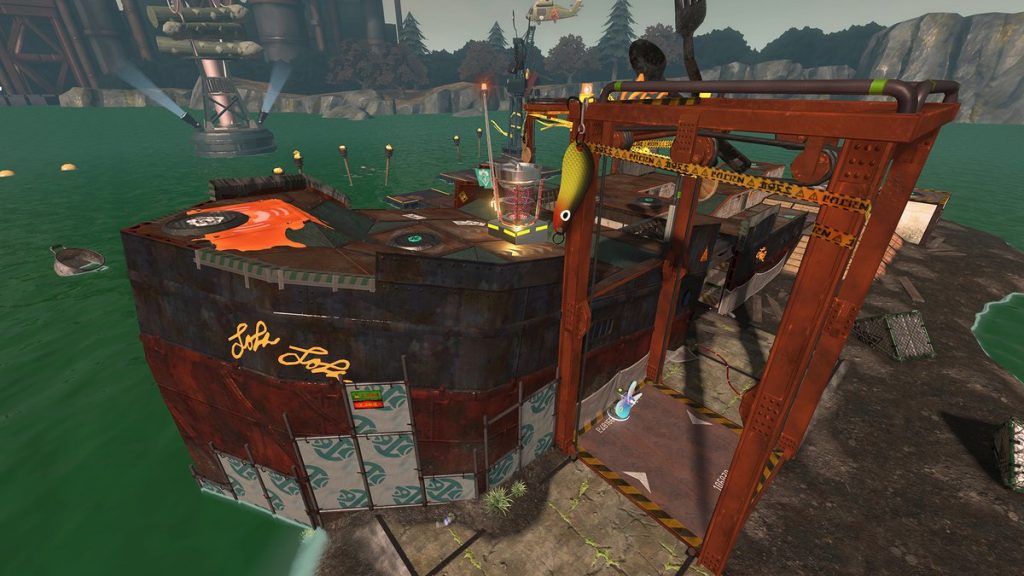 The full list of patch notes is far too extensive to detail in full here, so make sure to check out Nintendo's website for every last scrap. As mentioned, the update will be sent out later today, with new content releasing tomorrow at 4 p.m. PT.
Leave a Comment