Nintendo Treehouse, the folks at Nintendo of America who demo video games for our curiosity and enjoyment, demo'd Splatoon 3 in extensive detail this Thursday morning. While there was no multiplayer matchup on display (due presumably to the understandable logistical kerfuffle of arranging that), we did get quite a taste for the game and some of its features.
First up was single player, which also doubled as an opportunity to show off two new weapon classes: Splatanas and Stringers. The most notable thing about the three stages on display is that the structure of the single player this time appears modeled after Splatoon 2's Octo Expansion rather than that game's (or the first's) single player campaigns, with certain loadouts you can choose from at the beginning and a small entry cost for levels (with a limited number of lives before you have to retry the whole thing). Considering how praised Octo Expansion was in general this may be welcome, though the main campaign may end up tougher as a result.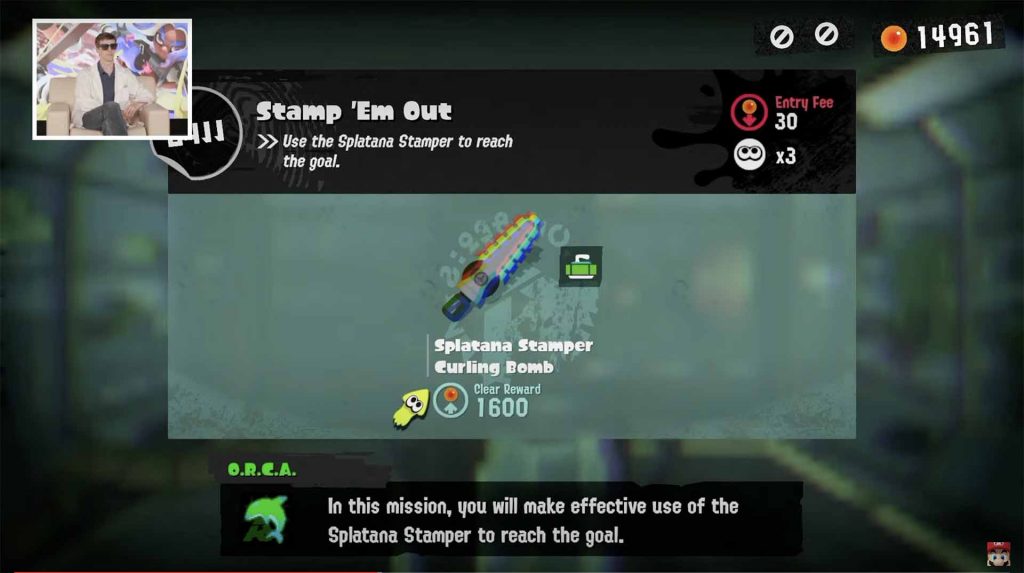 After a short break, Treehouse returned with a look at new specials in the test room, the new waiting lobby for multiplayer matches as you matchmake with other players. First was the Crab Tank, seen in trailers, which has the rolling properties of the Baller from 2 but can unfurl to pelt enemies with either a stream of fire or grenade-like splats. Then they showed off the Zipcaster, which allows weapons to zoom across the map like Squider-Man with long tentacles, useful for rollers and other short-range options. And third is the all new Ink Vac, which sucks up enemy ink and fires it back in a huge explosion! Assisting in the demonstration was the Copy Machine, an implement of the test room that copies your moves so you can counter properly.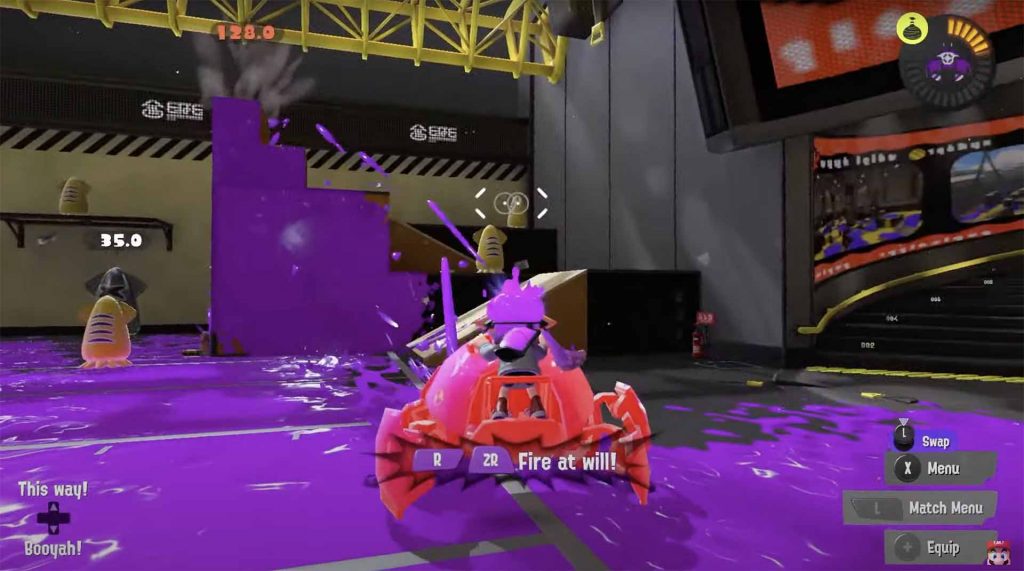 The Treehouse crew went on to explore a couple different stages, explaining basic strategy and positioning for each, before finishing up with a look at the previously revealed locker and Splatag customization. It was about a 45 minute presentation in all, and even showed off the Splatoon 3 edition of the Switch OLED (available tomorrow!) at the very end. The game itself launches on September 9th.
Secure your copy today with our Splatoon 3 pre-order guide and get a pre-order bonus too before supplies run out!
Leave a Comment