Woomy! Today's Splatoon 3 Direct prepped all of us Squid and Octokids for the game's launch on September 9th. Everything from the game's story mode, multiplayer, locations, weapons, amiibo, and more were squeezed into the 30-minute presentation. Closing it out though was the announcement of a major Splatoon 3 battle.
Prepare to be amazed with the Splatoon 3 Enter the Splatlands Invitational 2022 at PAX West.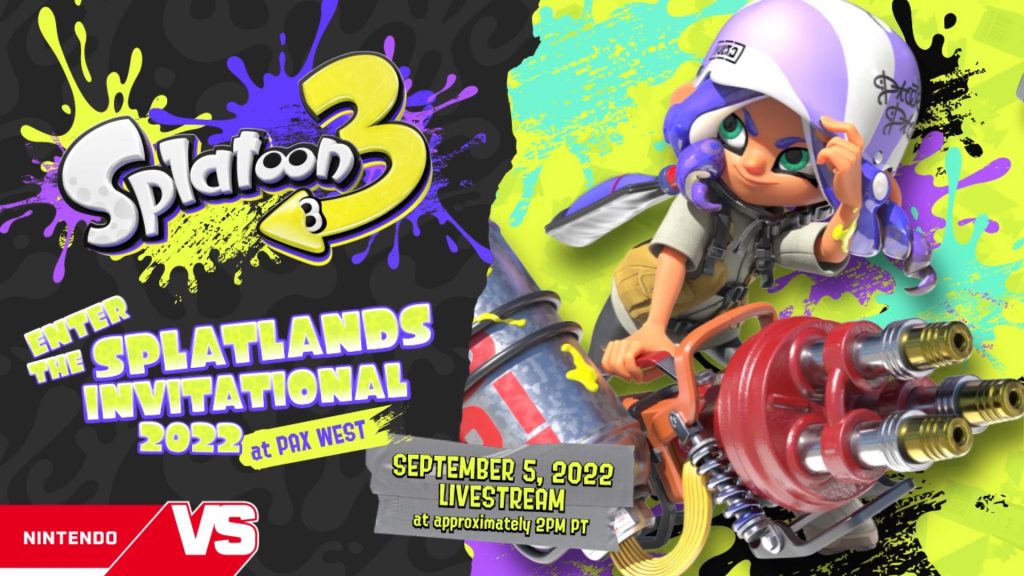 Happening on Monday, September 5th, 2022 at approximately 2 p.m. PT, some of the freshest Splatoon players in North America will be battling it out in Splatoon 3! As for who made the cut, according to the Splatoon 3 Direct "[s]ome of the top finishers from this summer's Splatoon 2 Inkopolis Showdown will head to Seattle and compete in North America's first-ever Splatoon 3 Invitational."
Further details – everything from which players accepted the offer and will be joining the fight, to viewing options (if Nintendo opens it up to indoor/onsite viewing like previous Splatoon Invitationals in 2018 and 2019), and more – will be announced on the official NintendoVS Twitter account.
Then, once the ink has settled, it'll only be a few more days until the release of Splatoon 3! You can pre-order you copy (and secure a variety of pre-order bonuses) today.
Leave a Comment