After selling 4 million copies within three days of its release on the Nintendo Switch, it's no surprise that Monster Hunter Rise continues to recruit Hunters. Released on Nintendo Switch back in March 2021 and a PC port released in January of this year, Capcom has been proud to share even more sale stats. The last we heard, Rise had sold over 8 million copies as of January 2022. And while the recent focus is on the game's upcoming DLC, Monster Hunter Rise: Sunbreak, we know Rise sold an additional million units between January 2022 and March 31st, 2022.
As shared in Capcom's financial results for the Fiscal Year 2022, the fact that Monster Hunter Rise has sold over 9 million units was tucked away on page #20 of the company's "Overview of Strategies and Plans Fiscal Year ending March 31, 2023" report.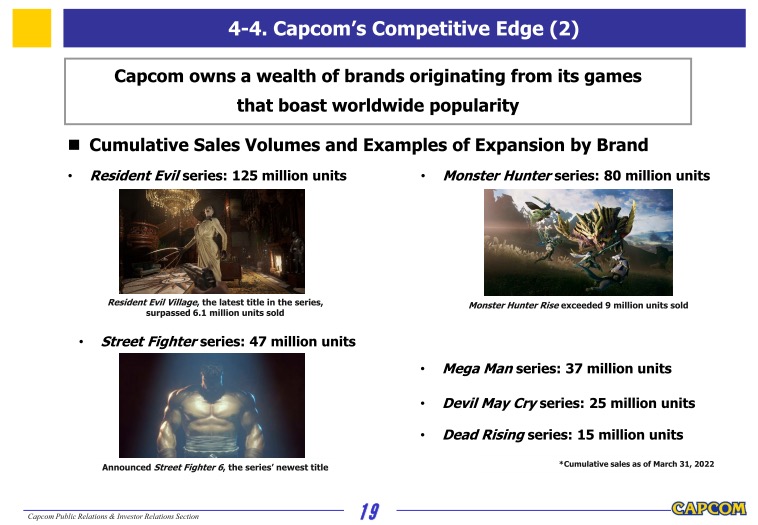 With the release of the Sunbreak DLC on June 30th, 2022, Rise could easily hit 10 million copies sold by then. If not, this batch of new content certainly will.
Leave a Comment