It's been a very busy, multiple announcements kind of week for Pokémon GO and Niantic isn't stopping. This time it's about the long-delayed Pokémon Air Adventures event and its new, worldwide event for 2022. Since it's been a year since it was initially announced, there are a few new changes to the event – namely the addition of two Mega Evolved Pokémon. Thanks to the revamped Mega Evolution mechanic, Trainers will soon come face to face with Mega Latias and Mega Latios.
Note: The trailer above has the incorrect event dates.
From Tuesday, May 3rd, 2022 at 10 a.m. to Sunday, May 8th, 2022 at 8 p.m. your local time, the worldwide Pokémon Air Adventures event will feature a variety of "flying" and Flying-type Pokémon (and Meowth blasting off again). Mega Latias and Mega Latios will be available via Mega Raids and if caught during the event (the standard, non-Mega forms) these two will know special Charged Attack moves.
Since this event is a promotion for the Pokémon Air Adventures – a themed airplane experience located in Japan – a Costumed Pokémon will be available. Flying Pikachu returns, but there are some differences here. Worldwide, the Flying Pikachu with pastel-colored ballons will be available in the wild and from Field Research task encounters. Trainers who attend a special ticketed event in Okinawa, Japan, however, will get to encounter a special Flying Pikachu with red, yellow, and orange balloons. Things could change at the last minute, but so far this Flying Pikachu variant is only advertised as catchable on the official Japanese Pokémon GO blog (besides being featured in the banner for the worldwide event). Plus, attendees in Japan will also have access to an additional, exclusive Costumed Pikachu (wearing a button-up shirt) and an expanded Pokémon pool that includes Corsola.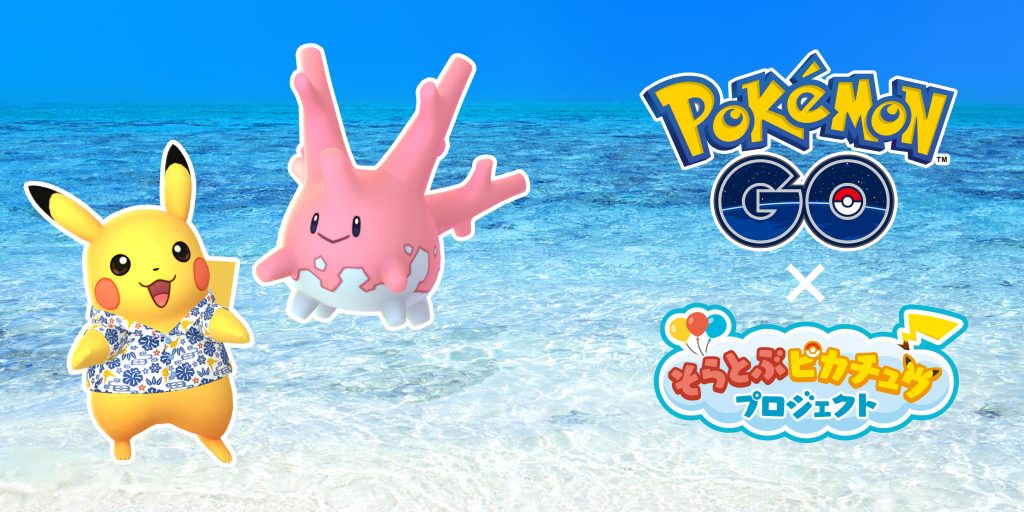 On top of the revamped Mega Evolution mechanic and Mega Raids, plus the addition of Mega Kangaskhan, and then the updates to this year's Pokémon GO Fest 2022 in June… it's been a very big, Mega Raiding kind of week for Trainers and won't stop as we enter next week. Happy catching and raiding in Pokémon GO, Trainers!
Leave a Comment