As The Pokémon Company teams up with Japan's prefecture of Okinawa, Pokémon Air Adventures (the Sora Tobu Pikachu Project) was created to help tourists forge traveling memories with the franchise's one and only electric mascot. From new jet planes featuring Pikachu to batches of original Poké Lids being installed throughout selected cities, the newest celebration ironically debuting during a pandemic in Okinawa is set to feature one digital specialty.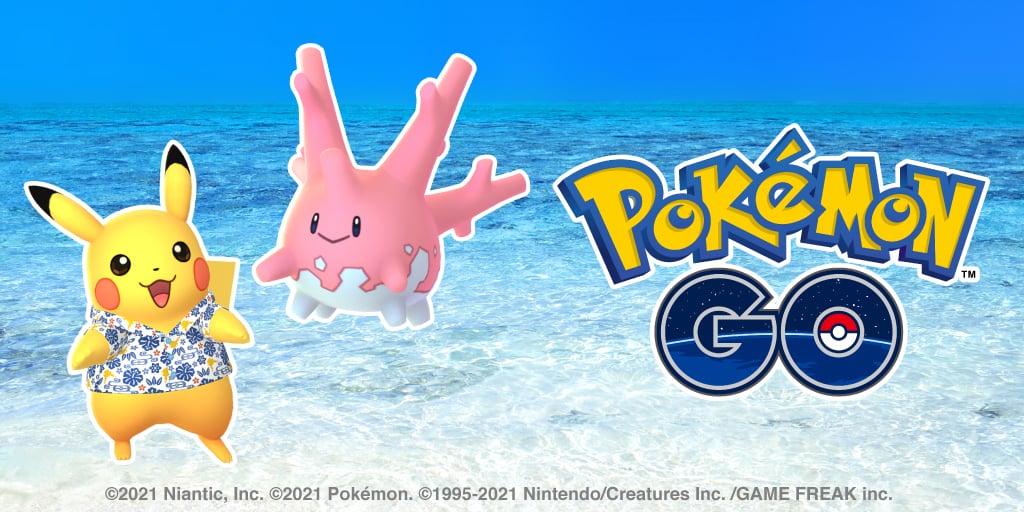 Residents and visitors of Okinawa will have the opportunity to catch a special Pikachu wearing a kariyushi shirt. These Pikachu will be available to catch only in the Japanese prefecture for "over a year" – a first for Pokémon GO which has never locked a costumed Pokémon to a specific region's area. Joining this Pikachu's debut, Shiny Corsola (another region-specific Pokémon) will be arriving in the wilds of Pokémon GO beginning Thursday, July 22nd. Corsola's range is not as limited as the Okinawa Pikachu, but will only appear for Pokémon Trainers who live or visit areas between latitudes of 31N and 26S.
The news of this exclusive Pikachu variant is disappointing for fans of the game worldwide. Niantic has also noted in their blog post that this Pikachu will be the first of many "regions of the world" exclusive Pokémon. When Niantic releases more news regarding Pokémon GO and these newly announced exclusive region variants, we will of course be sure to let you all know.
Leave a Comment