First-person shooter Crysis Remastered is no stranger to Switch, as the digital version released just last year to many longtime fans' delight. The sandbox game known for its action-packed adventure that immerses players in an ever-changing environment has transcended its confines of digital offerings and has today become available to buy physically.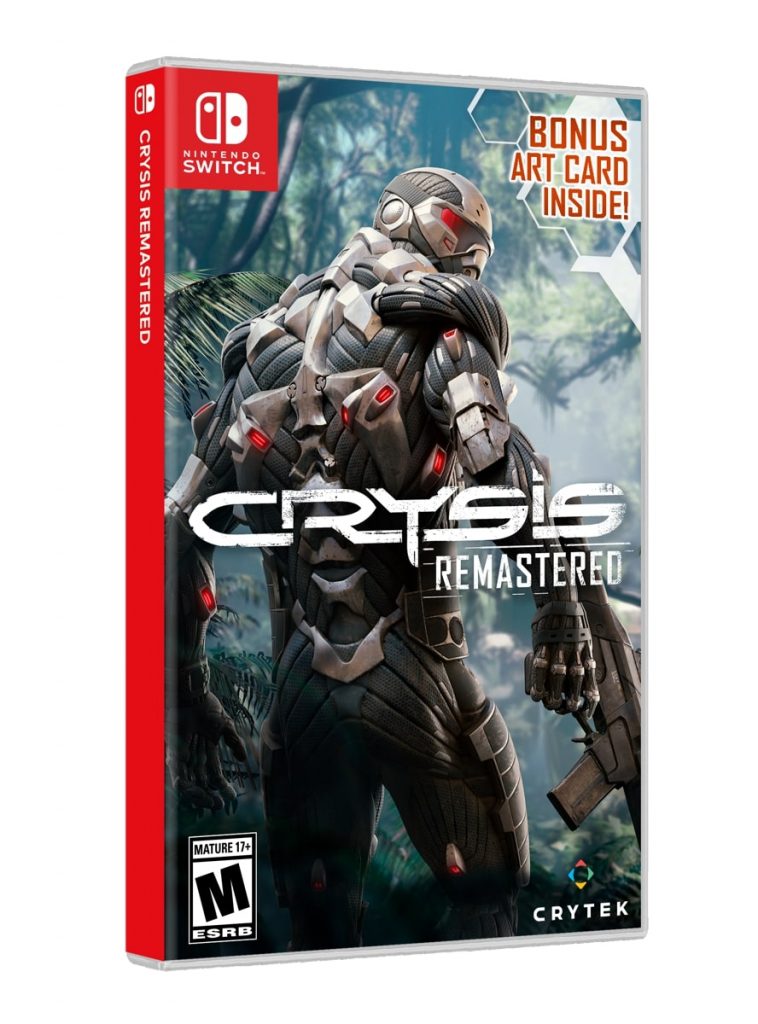 Updated from the original Crysis released in the late '00s, the game sports remastered graphics and enhanced art and textures. On top of those modernized assets, the physical version also includes a bonus art card. Those who ordered physical copies on day one even have a chance at receiving a collectible version that's signed by the development team — just 20 of those were added to the mix of early orders, so good luck!
This physical release is coming at the perfect time for those who are fans, as the Crysis Remastered Trilogy is set to launch in just over two weeks.
You can pick up your copy of Crysis Remastered (priced at $39.99) at GameStop and Walmart today, and look forward to the Trilogy's release on October 15th. In the meantime, check out the Trilogy's official launch trailer, revealed just today!
Leave a Comment