It may have skipped out on receiving a physical release last year when it launched, but developer Crytek has announced that Crysis Remastered will finally be launching physically on Nintendo Switch later this year. Below you can check out the official upcoming cover art of the release!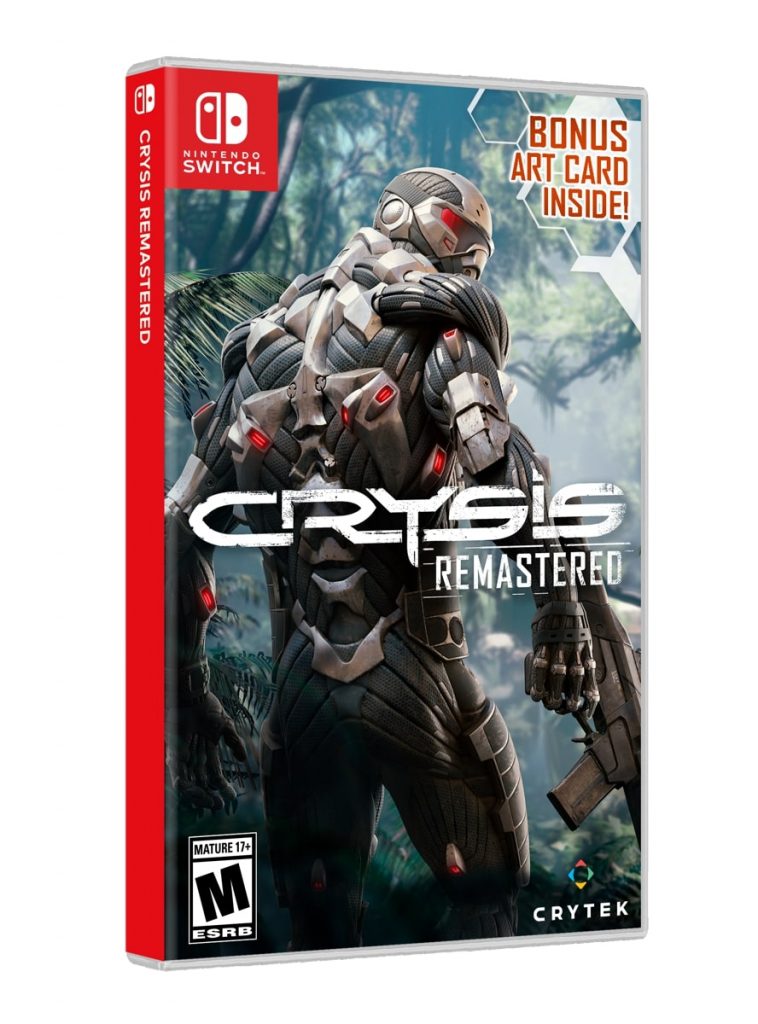 The retail version of Crysis Remastered will come with the complete game on a physical cartridge and an exclusive art card (that is yet to be shown off) for $39.99 when it launches later this year alongside the Crysis Remastered Trilogy.
Previously, Crysis Remastered released on the Nintendo eShop last year on July 23rd of 2020 after being hit with numerous delays prior to its launch. While both the physical versions of Crysis Remastered and the Crysis Remastered Trilogy do not have release dates, we'll be sure to update you all when a concrete day is announced!
Leave a Comment