The Legend of Zelda: Ocarina of Time's title screen is absolutely iconic to longtime Nintendo fans and evokes nostalgic bliss in the hearts of many. It's fitting, then, that during today's Nintendo Direct presentation, it was used to introduce the latest addition to the Nintendo Switch Online service.
That's right, the Nintendo Switch Online + Expansion Pack, launching in late October, not only includes Nintendo 64 games, but Sega Genesis titles too! The Nintendo 64 games can be played locally and online with up to four players.
Executive Officer Yoshiaki Koizumi, who presented the Nintendo Direct, explained that the new plan "will include all elements of the base Nintendo Switch Online membership" along with the new games. Current NSO members can choose to remain on the existing membership plan if they wish, or switch to the new one. "We'll share more details about this new membership plan at a later time, including the exact release date and pricing information," Koizumi says.
You can check the full list of launch and future games below, including 16 confirmed N64 classics (nine at launch, seven more to be added later) and 14 Genesis gems.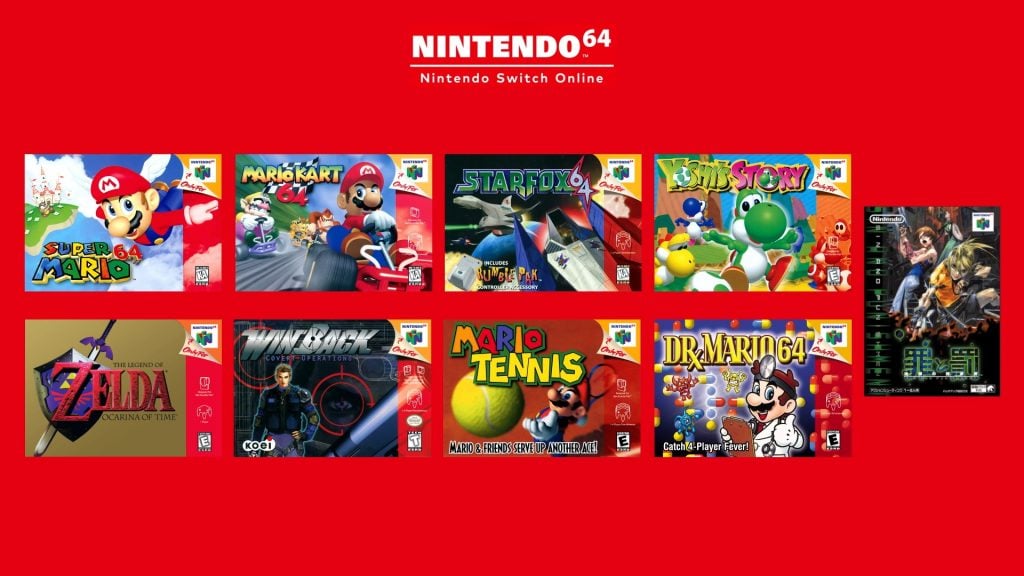 Nintendo 64

Available at launch:

Super Mario 64

Mario Kart 64

Star Fox 64

Yoshi's Story

The Legend of Zelda: Ocarina of Time

WinBack: Covert Operations

Dr. Mario 64

Sin and Punishment

Mario Tennis 64


Available in the future:

Banjo-Kazooie
F-Zero X
Kirby 64: The Crystal Shards
The Legend of Zelda: Majora's Mask
Mario Golf
Paper Mario
Pokémon Snap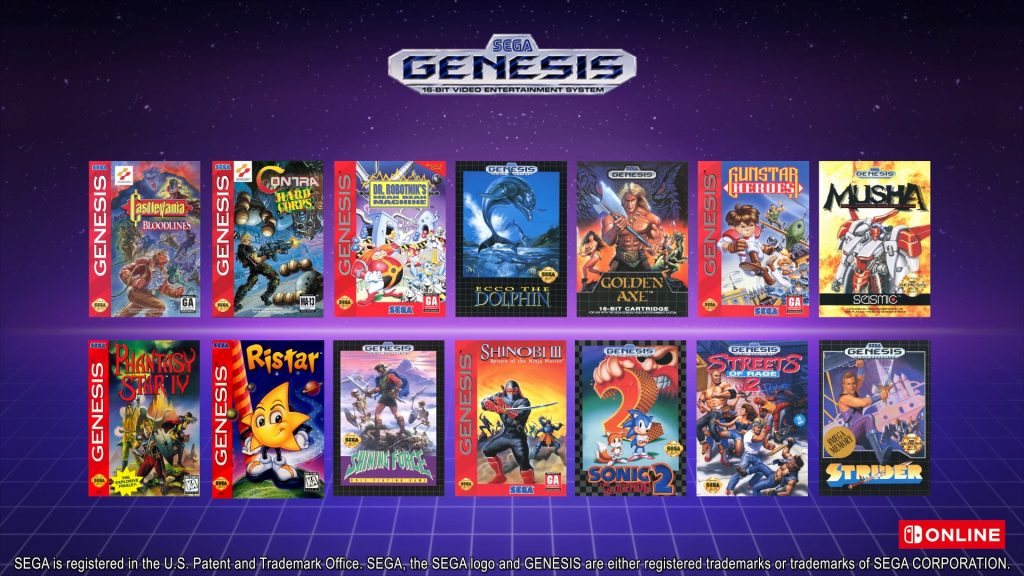 Sega Genesis

Castlevania: Bloodlines

Contra: Hard Corps

Dr. Robotnik's Mean Bean Machine

Ecco the Dolphin

Golden Axe

Gunstar Heroes

M.U.S.H.A

Phantasy Star IV

Ristar

Shining Force

Sonic the Hedgehog 2

Streets of Rage 2

Shinobi 3

Strider
The excitement didn't stop there for retro fanatics, however. Koizumi also revealed new wireless Nintendo 64 and Sega Genesis controllers, both modeled based on the original hardware. Both controllers will be available to Nintendo Switch Online members at $49.99 each.
We have yet to see if the recent rumors of Game Boy titles arriving on Nintendo Switch Online will be accurate, but with Nintendo seemingly willing to continue supporting the platform, it wouldn't be too surprising to see more retro platforms added down the road. Either way, considering Mario Kart 64 with online multiplayer will be arriving next month we certainly aren't complaining in the meantime.
Leave a Comment