With Pokémon Legends: Arceus's release date creeping up slowly, we've been seeing a steady stream of pre-order bonuses announced from various regions. So far, Nintendo UK's offered up a steelbook and figure combo, Amazon Japan is giving buyers an in-game Garchomp Kimono Set, and Japan's Pokémon Company is including a promotional Arceus V TCG card. Freebies aren't stopping there though! Amazon UK has now revealed that those who pre-purchase the game through the retailer will also receive the steelbook and a Poké Ball cartridge.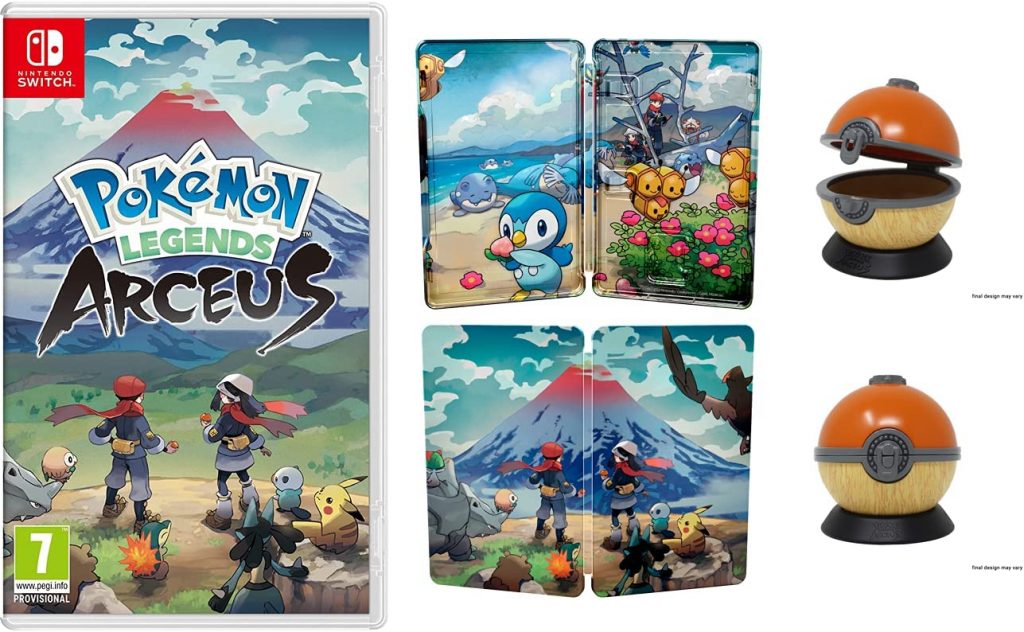 The bundle is priced at £49.99, which is about $68. Keep in mind that the steelbook and cartridge are only available through this packaged pre-order and will not be sold separately, with limited quantities available of each item. This offer hasn't become available through any North American retailers at the time of this writing, but we'll make sure to report back if any of them are announced locally.
Pokémon Legends: Arceus releases on January 28th, 2022.
Leave a Comment