The hype for No More Heroes III has been blazing as fiercely as a fully charged Beam Katana, with insane promotional material, pre-order bonuses, and new character details making the rounds over the last month. Series Director Goichi "Suda51" Suda has certainly played his part too, discussing the anticipated with a number of outlets, and his most recent conversation with GameXplain is more revealing than ever.
Suda has been thinking about Travis' big return for a long time, and it seems he wanted the game's scale to be grand from the get-go. "At first we were going to go with 100 boss fights for the game," he reveals. "Once I started getting into the actual logistics of that, we realized that would be too tough, so we cut that down to maybe half and focused on other parts of the story, like worldbuilding."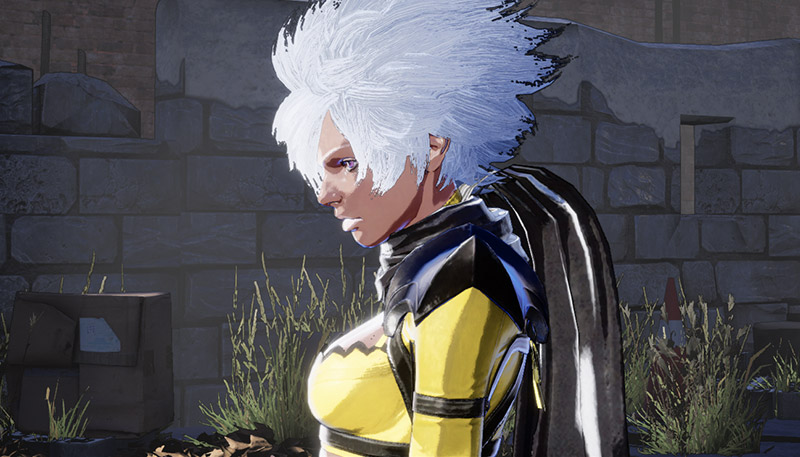 Suda was asked if fan-favorite character Shinobu Jacobs, Travis' enemy-turned-ally, may star in her own game in the future. "To be honest, I considered giving Shinobu her own spinoff possibly. Other characters as well, but Shinobu in particular," Suda reveals. "Putting it simply though, No More Heroes is not my IP. Marvelous owns a majority of the IP and Grasshopper owns a part of it." He notes that he does not necessarily have the creative freedom to do what he wants with the characters, but it's still something that remains on his mind. "I've put a lot of thought into developing Shinobu further in various ways," he continues. "But because of the IP ownership, I can't really confirm anything, but I would be really happy giving Shinobu her own game, or even having her appear in another game, like an indie game as a guest character."
On the topic of Marvelous's involvement, Suda also explained that it would also be up to the publisher to allow another sequel after No More Heroes III. "Marvelous owns 90% of the IP, so whether or not Grasshopper would be able to make No More Heroes 4 is pretty much up to Marvelous," he says.
Again, that hasn't stopped Suda from thinking about what the fourth mainline installment would be like. "If I were to make No More Heroes 4, it would probably be in about 10 years or so, both in real life and in the game's time," he explains. "One of the overarching themes of the series was a sort of Rocky-ish theme. A lot of Travis' story reflects that of Rocky Balboa. So if Grasshopper were to make a No More Heroes 4, then what I would want to do — not to say this would definitely happen — is basically make the story reflect Rocky IV, where Rocky goes up against Drago. In No More Heroes 4, Travis would go up against a super hardcore enemy."
Finally, Suda shares his thoughts upon completing No More Heroes III. He explains he feels the game is largely tied to the 2019 spinoff Travis Strikes Again, and that the two games felt like one, giant, encompassing project. "The team and I feel that [Travis is] tired, spending the past five years in two different games," he reveals. "Which is why we probably wouldn't give him another game for at least 10 years, assuming Grasshopper would make it. That's why we have new IPs we're going to start working on soon."
It seems Suda is more inspired by the No More Heroes series than ever, as another recent conversation with IGN revealed that he has hopes for a TV show or a movie based on the franchise.
No More Heroes III will launch exclusively on Nintendo Switch on August 27th, and is available to pre-order on Amazon.
Leave a Comment