In commemoration of the launch of Pokémon Air Adventures (Sora Tobu Pikachu Project), The Pokémon Company will be installing four new Poké Lids in the Japanese prefecture of Okinawa. Below you can check out the latest batch of Poké Lids that are now available for tourists and locals to view in Naha City, Okinawa City, Ginowan City, and Uruma City.

The four newest Poké Lids include designs featuring Arcanine, Luvdisc, Corsola, Tauros, Thwackey, and Lurantis. As goes the usual with all Poké Lids, the artistic manhole covers double down as both tourist attractions and PokéStops for Pokémon GO players. These PokéStops also have increased spawn rates for their depicted Pokémon species.
The Pokémon Company has also noted that these four lids will not be the only manhole covers arriving in the prefecture soon. More Poké Lids are planned to be installed in Okinawa at a later date. Just last week, two Poké Lids featuring Bronzor and Beltoy along with Tyrunt and Wynaut were also installed at Tokyo's National Museums.
When more Poké Lids show up around Japan we will be sure to let you all know!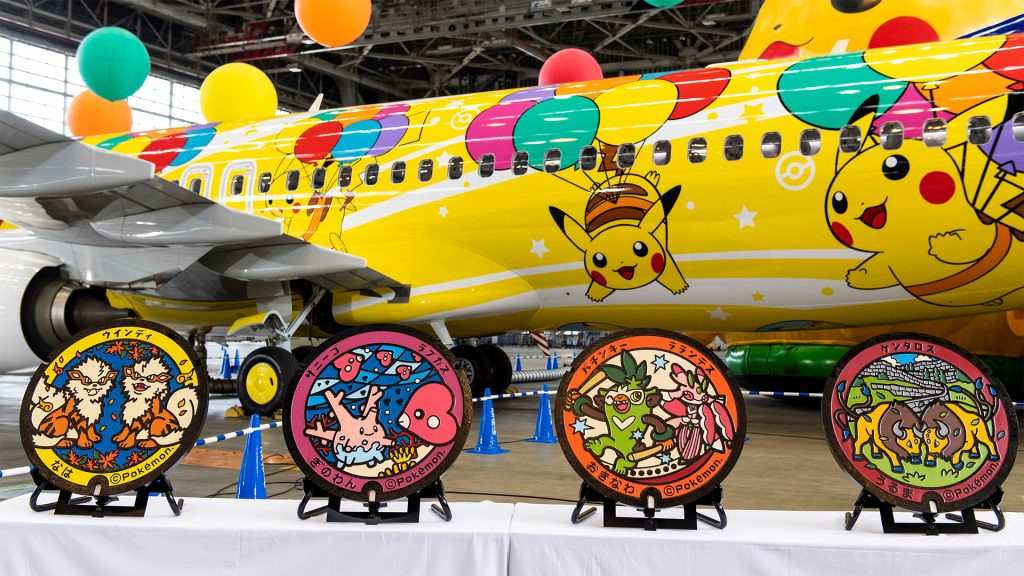 Leave a Comment