Capcom Japan and 7-11 are teaming up again! Following in the footsteps of the Monster Hunter Rise 7-11 campaign, the upcoming Monster Hunter Stories 2: Wings of Ruin will get its own "contest". Of course, the prizes this time around are all focused on Stories 2, but that means the inevitable gold variants of the game's amiibo can finally make an appearance.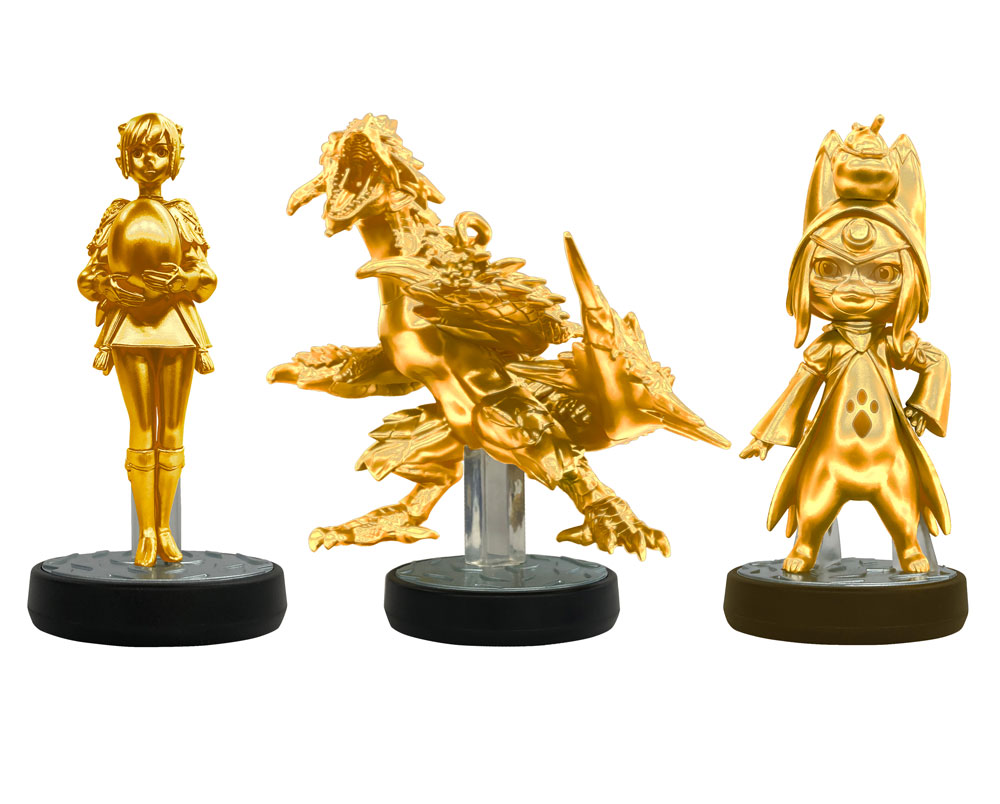 Monster Hunter Stories 2: Wings of Ruin 7-11 Purchase Campaign will have 100 winners this time around, instease of Rise's 711 lucky hunters. The campaign begins on Monday, June 21st and ends on Monday, July 19th. There are two ways to enter the campaign – those who purchase the Stories 2 digital download card at 7-11 stores will receieve a special code that can be entered on the contest's site. For those who purchase the physical copy online (at 7-11's site), they'll be given their code on game's release day, Friday, July 9th. For the amiibo, only seven sets of the gold versions of Ena, Razewing Rathalos, and Tsukino will be handed out here.
The campaign's site does mention that these amiibo may appear as prizes in other contests and could be split up as one or two. In fact, we're seeing this already happen on Twitter. A follow and retweet campaign for the Japanese Twitter accounts of Rise and Stories 2 are giving three lucky people the gold versions of the Magnamalo and Razewing Rathalos amiibo.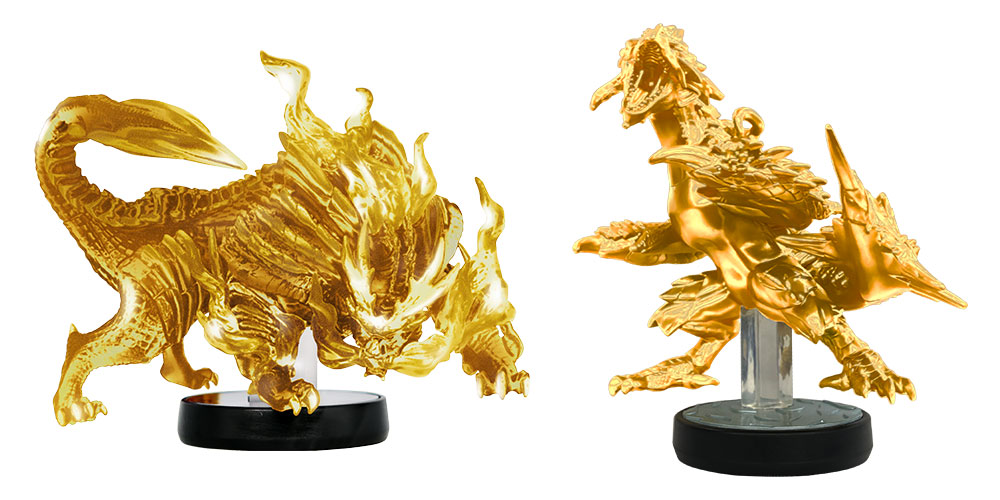 From Tuesday, June 15th until Thursday, June 24th at 1 p.m. JST (12 a.m. ET | 9 p.m. PT on Wenesday, June 23rd), anyone 16 and older who follows @MH_Rise_JP and @MH_Stories2 and retweets the specified tweets on each account can enter to win one of three sets. Technically, the official rules don't limit this contest to only residents of Japan, but the prize will only be shipped to an address within the country. So yes, anyone can enter this contest, but you'll have to figure out who can accept the amiibo for you and ship it your way.
Monster Hunter Stories 2: Wings of Ruin will be landing on Nintendo Switch on Friday, July 9th, but not before giving everyone a preview with a demo on Friday, June 25th.
Leave a Comment