On the heels of some Resident Evil news during Capcom's E3 Showcase came the latest on the Monster Hunter series. If you're still not on board with Rise and want something a little more narrative-focused, Monster Hunter Stories 2: Wings of Ruin is nearly here to meet your needs. Yet another trailer highlighting the game's story was debuted, featuring some emotional moments punctuated with plenty of familiar monsters.
It wasn't all story related though. We've previously seen crossover content from Monster Hunter Rise, such as the Kamura Village armor, but now it's been shared that the trusty Palamute will be making its way to Stories 2 as well! It'll be part of the first free update to the game, due to come post-launch on July 15th.
Did you know…

… Canynes come from EGGS!? #MHStories2 🥚🐶 pic.twitter.com/lEu6L2eix6

— Monster Hunter (@monsterhunter) June 14, 2021
If you'd like a taste of what's in store with Stories 2, a Trial Version was announced during the Showcase as well. Starting June 25th players can download and play the game's earliest moments to get a feel for battling and raising Monsties. Progress will also be transferable to the full game once it drops on July 9th.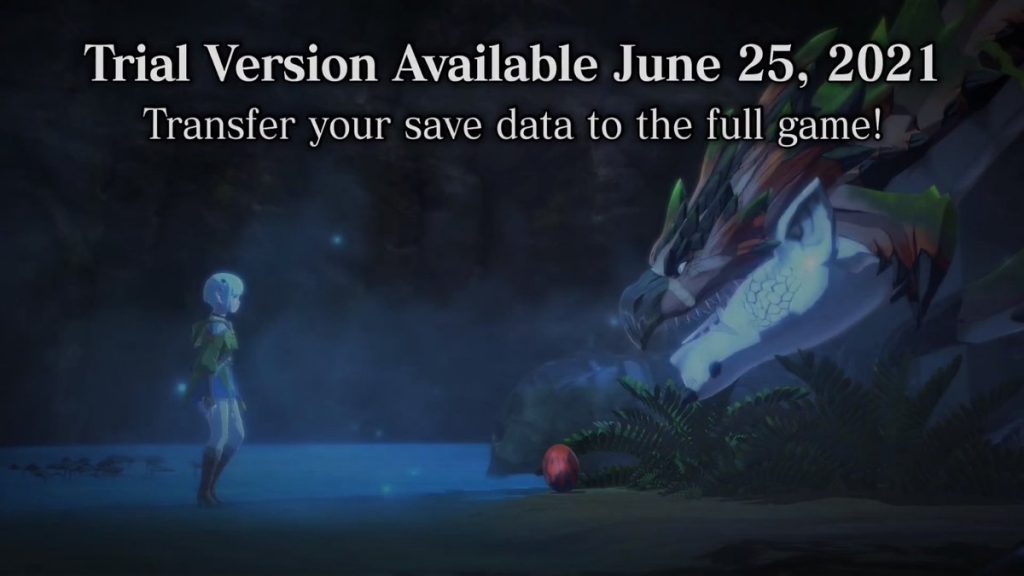 You can pre-order your copy of Monster Hunter Stories 2 at the following retailers:
Leave a Comment