A time-traveling love letter to JRPGs, Cris Tales is less than two months away from finally being released. After a series of delays, we've been treated to reveals for the voice cast, the game's final release date, and a beautiful Collector's Edition that include a plush version of Matias!
This week, there's been an update for the Collector's Edition – it's no longer a US exclusive. Modus Games has announced via a press release that it's available to those who reside in "Canada and across both Central and South America (excluding Bolivia, Brazil, Paraguay and Venezuela)." There are also plans to "supply a Collector's Edition to Europe, with more details to come soon." To pre-order the Collector's Edition (priced at $99.99), you'll have to visit the Maximum Games Store.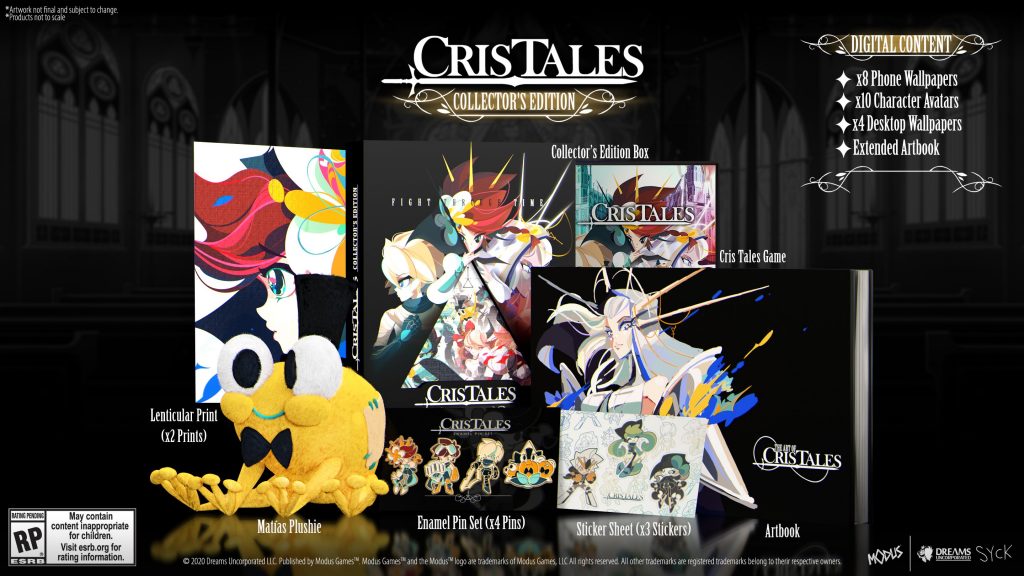 Modus Games isn't done yet as they've also announced the game can be pre-ordered digitally! It's live on the Nintendo eShop for $39.99, plus the game's free demo is still available.
Cris Tales' stunning, time-traveling adventure awaits and will be here on Tuesday, July 20th for Nintendo Switch and other current gen systems.
Leave a Comment