Earlier this week, we reported on the newly discovered steelbook for The Legend of Zelda: Skyward Sword HD, which had suddenly appeared at a number of European retailers. The steelbook, along with a Hylian Crest keyring, has now popped up on numerous UK retailers, and retailer GAME is also exclusively offering another item with the game.
Along with the aforementioned goodies, GAME is offering an exclusive t-shirt with pre-orders of the game, which is currently priced at £49.99. The shirt is black, emblazoned with the Skyward Sword HD logo on the front and the Nintendo Switch logo on the right sleeve, and is sized "large" (there doesn't appear to be any other size options available).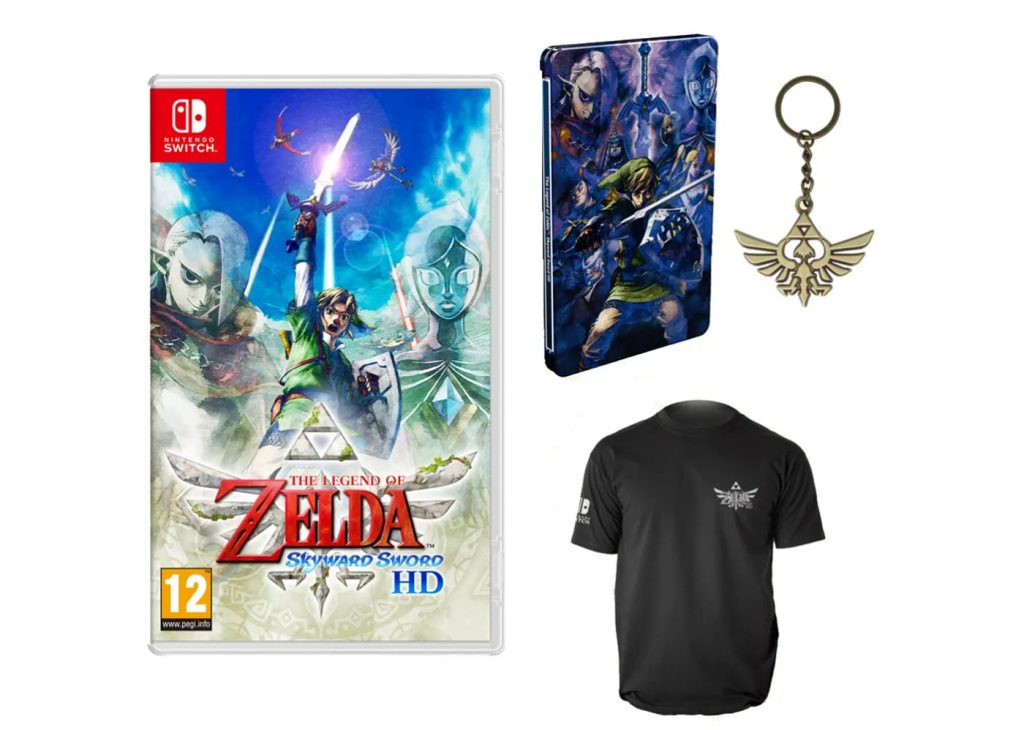 Amazon UK is also stocking the steelbook with Skyward Sword HD pre-orders at £51.99, and ShopTo is currently offering both the steelbook and the keyring with the game for a discounted price of £42.85.
As we previously speculated, the steelbook still currently appears to be exclusive to Europe. While there's still no word on a US release, shop4megastore (via Wario64) was briefly selling PAL copies of Skyward Sword HD with the steelbook, keyring, and a poster for $74.99. The listing is currently sold out but it may be worth keeping an eye on if you're a collector in the US, especially since the Nintendo Switch is region-free and can run games from other regions.
Leave a Comment