Limited edition Nintendo Switch systems are far and few, but the battle for a new special Pokémon-themed unit is about to begin. In the latest monthly edition of the Japanese magazine CoroCoro, New Pokémon Snap photographers can submit their best shots to the editorial team of the publication for a chance to win various prizes including a "one of a kind" Nintendo Switch system.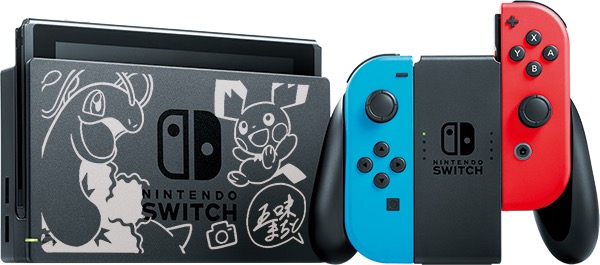 The Switch system features a special print of Illumina Meganium, Pichu, and a small camera icon on the front of the dock alongside the signature of Pokémon artist Machito Gomi and her teacher who designed the unit's art. Meanwhile, the Joy-Cons featured with the Switch are the standard Neon Red and Neon Blue set that's been available since launch.
Good luck to those who submit their best New Pokémon Snap photos to CoroCoro Magazine. Hopefully, the proud new owner of this Switch will release more photos of it online!
Leave a Comment