It wasn't until I saw Silent Hill and Conker's Bad Fur Day merchandise side by side today that I realised the similarities between the two franchises: Both titles feature adorable furry mascots and yet are aimed at an older audience with mature themes, violence, and gore. If that compelling combo of cute and creepy speaks to you, you may want to check out the new items at Fangamer's store.
First up, Conker and his buddies are the stars of the Crude Dudes Pin Set, which includes four hard-enamel pins of Conker, Birdy, Gregg, and a Tedi for $19. The Muther Buzzer shirt features Conker and his chainsaw, is made from 100% cotton, and is available in a wide variety of unisex and women's sizes for $28 each. The shirt also comes with a free bonus sticker of the Conker design.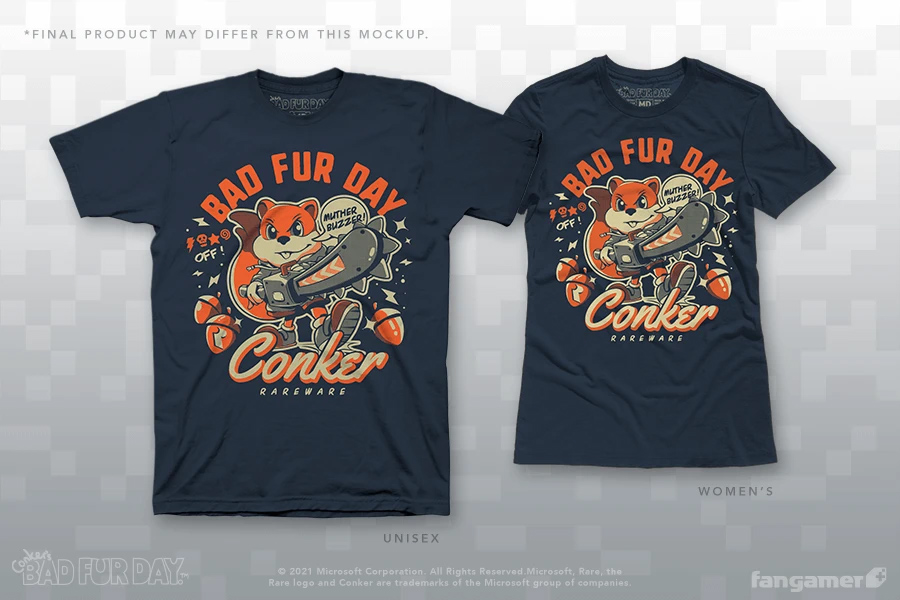 As for the Silent Hill items, Robbie the Rabbit, the unsettling mascot of Lakeside Amusement Park, also has his own hard-enamel pin, measuring at 1.5 inches tall and priced at $10. The Robbie the Rabbit Markable Plush is a 10-inch toy that looks adorable at first, but comes packaged with two ultrawashable markers which you can apply to make him look more like his sinister self for $29. Silent Hill 2 fans will also be interested in the $15 Lakeview Hotel Keychain, though sadly the item is currently out of stock at the time of writing.



While many of the Silent Hill games have yet to appear on a Nintendo platform, Silent Hill 2's Pyramid Head and Silent Hill 3's Robbie do appear in Dead By Daylight's "Silent Hill Chapter" DLC, which is available now on Nintendo Switch. As for Conker, this isn't his only bad fur day at Fangamer, with a collection of items including his own talking plush toy releasing last year.

Leave a Comment