Well, there he is. Conker the king.
Rare's decidedly not family-friendly squirrel is back in merchandise form thanks to Fangamer. They'd already handled Banjo-Kazooie with gusto, and now our other favorite ex-Diddy Kong racer is getting his turn.
This isn't just a Conker plush. This is a @Fangamer Conker plush with brand new voice lines recorded by @conkerhimself. Will also probably drink any beer you have in the house.

👑 https://t.co/yV8TYFSxQW pic.twitter.com/vk4M0WTauI

— Rare Ltd. (@RareLtd) September 22, 2020
The main attraction is a plush of Conker himself, complete with removable crown accessory. This is no garden variety plush though, as this raunchy rodent actually talks! Conker's original voice actor (and game designer) Chris Seavor has recorded new voice clips for this extra special merch.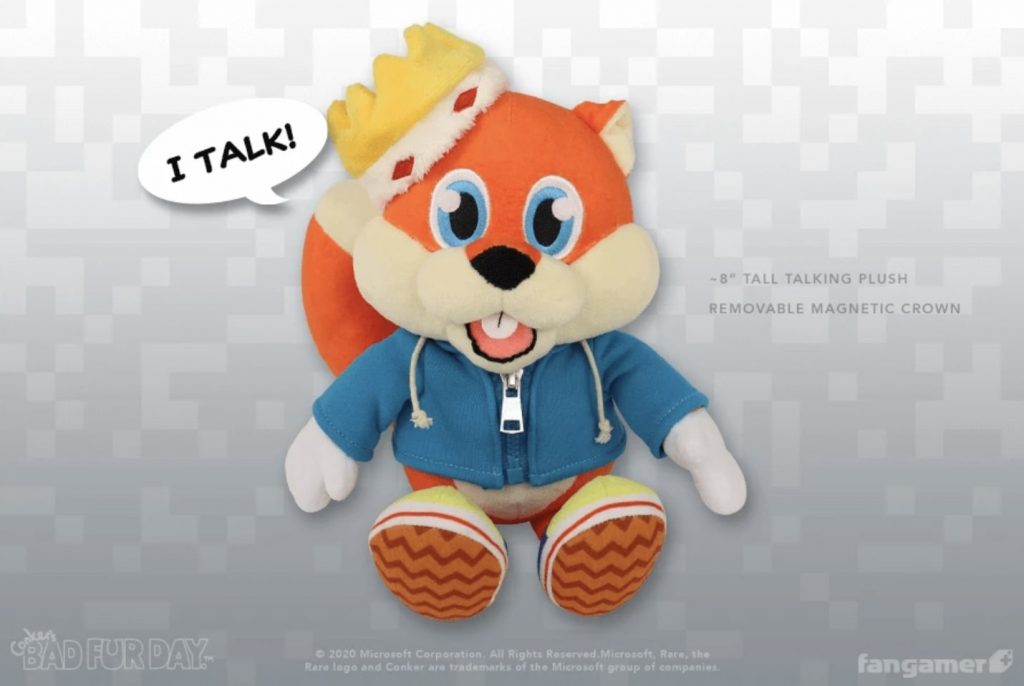 Along with the plush comes a new pin of Conker, capturing his glare (and regrets) from the game's intro video. If that's a little too brooding for you, you can go the other way and pick up a Cock and Plucker pint and shot glass set, evoking the bar where Conker drowns his sorrows. Last but not least is a Conker shirt, perfectly modeled after old Spuds McKenzie ads to bring us the Original Party Squirrel.
Collect yourself a handful of (preferably googly-eyed) cash because all four of these new pieces of official Conker merch are available now.
Leave a Comment