Mario + Rabbids Kingdom Battle released way back in 2017, becoming a surprise hit of the year among both fans and critics alike. Nintendo Wire's own Ricky Berg gave the game an 8.5, praising the title for its successful blending of the two universes, along with its solid strategy gameplay. Since then, the series has been relatively silent outside of a few free updates, and a paid Donkey Kong story expansion the following year.
That silence has now broken, with a name change to the official Rabbids Twitter that has set the internet into full speculation mode. The change was first brought to light by Reddit user ThemParkFan2020, and sees the previous Twitter handle of "RabbidsOfficial" replaced with "MarioRabbids."
ThemeParkFan2020 points out in their post that the change was rather recent, as the latest tweet from the page, which was made back in August, shows all replies being directed toward "RabbidsOfficial." What makes this so interesting, and why it's sparked so much sequel speculation, is the fact that the page itself has been dormant for nearly five months now.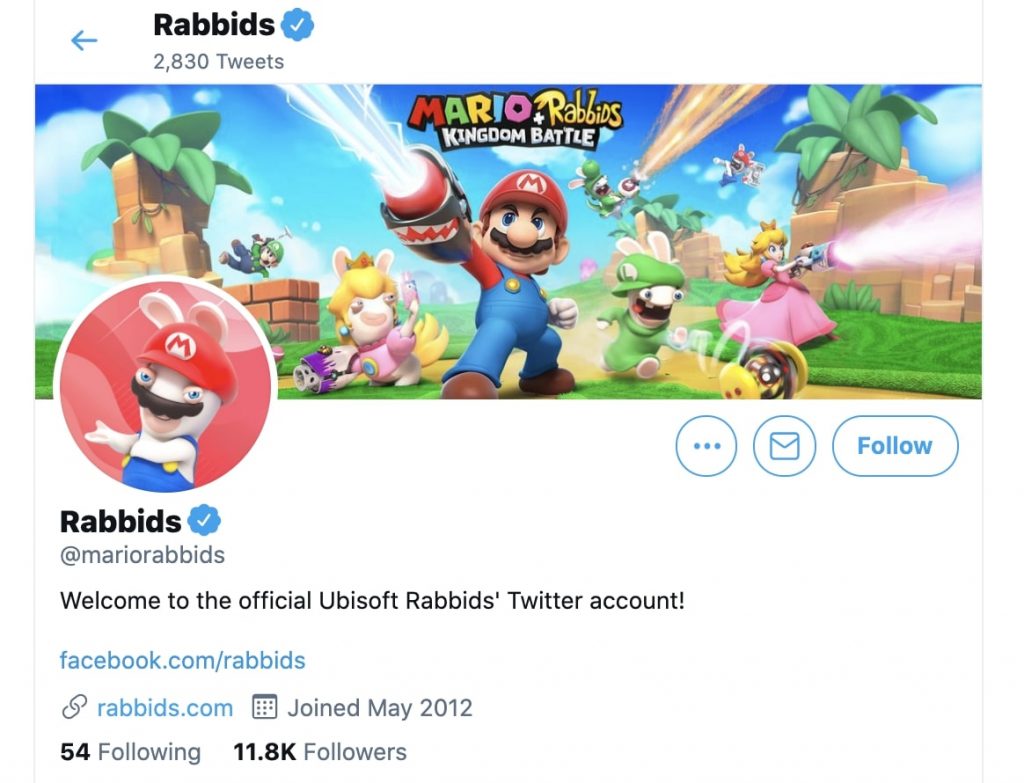 It seems almost inevitable that we'll see another Mario + Rabbids game at some point, as the game did quite well, and the dichotomy of their mashup was one of those "why hasn't this happened sooner?" situations. Furthermore, it feels like it's past time for more Rabbids on the Nintendo Switch, since the most recent title we've seen featuring the deranged moon bunnies was last year's oddly China-exclusive party game Rabbids: Adventure Party.
With this name change, things appear to be lining up for the franchise's return — but is this speculation bwah, or nah? For now, all we can do is wait and see. Just don't go climbing into your washer in hopes of jumping through time and space to find out sooner, because it won't work… I already tried.
Leave a Comment