We're less than a month away from the release of Super Mario 3D World + Bowser's Fury, and the wait is becoming too much to bear! Thankfully, Nintendo UK has shared some new info, a bunch of screenshots, and more details on the game's updated controls and player movement. The info comes from the official UK site for the game, which now features videos that showcase the game's online and local co-op, each of the main game's power-ups, and bios for each of the playable characters. The page also explains how the controls have been improved in the souped-up WiiU port.
All playable characters have had their running speed increased, and can now climb higher than before when using the Cat Bell power-up. Also, some inputs that were previously relegated to the WiiU GamePad's touchscreen have now been changed to use gyro controls instead.
Most of the Bowser's Fury info on the site was shared already in the recent overview trailer, but there are a few screenshots on the page that are new, including a couple of pictures showcasing more of the game's photo mode. Interestingly, one of the new photo mode shots shows that stamps can be placed while taking a photo and can be plastered just about anywhere — on ceilings, around corners, and even half-submerged in water!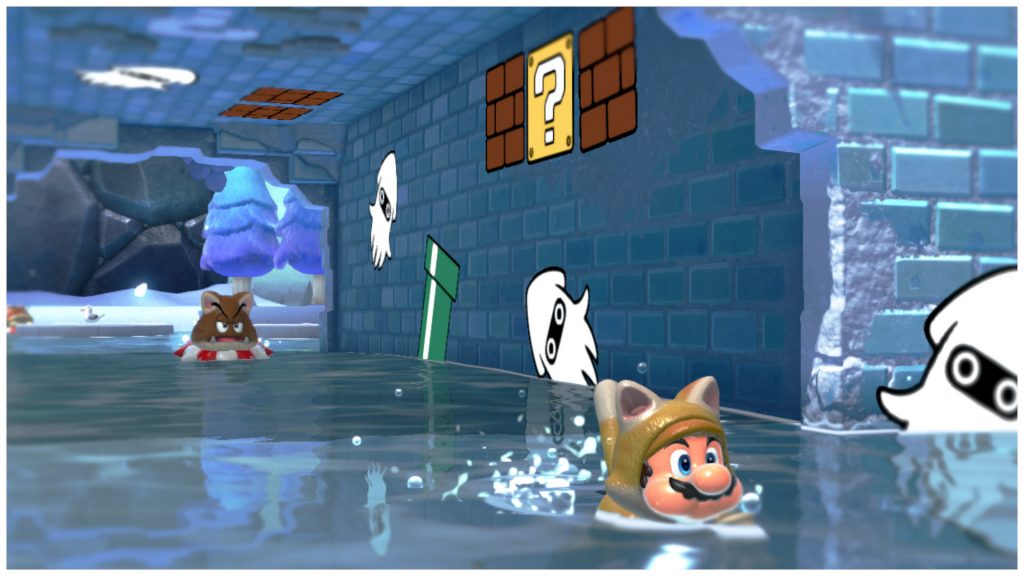 The last bit of new info from the update comes in the form of a slew of new screenshots on the site's gallery page. The new shots showcase moments from both the base game and the Bowser's Fury mode, and a few more showcase the filters included in the game's photo mode. Included in the gallery are a few cool shots featuring Bowser's "Fury Sun" form looming in the distance, and some new shots from one of Mario's showdowns with the Koopa King in his fully awoken form.
This new info, while exciting, honestly just makes the wait even harder now! Super Mario 3D World + Bowser's Fury pounces onto the Nintendo Switch on February 12th and is available to pre-order.
Leave a Comment