With the opening of Super Nintendo World only a month away, now's a good time to take a close look at the park map and dissect things, isn't it?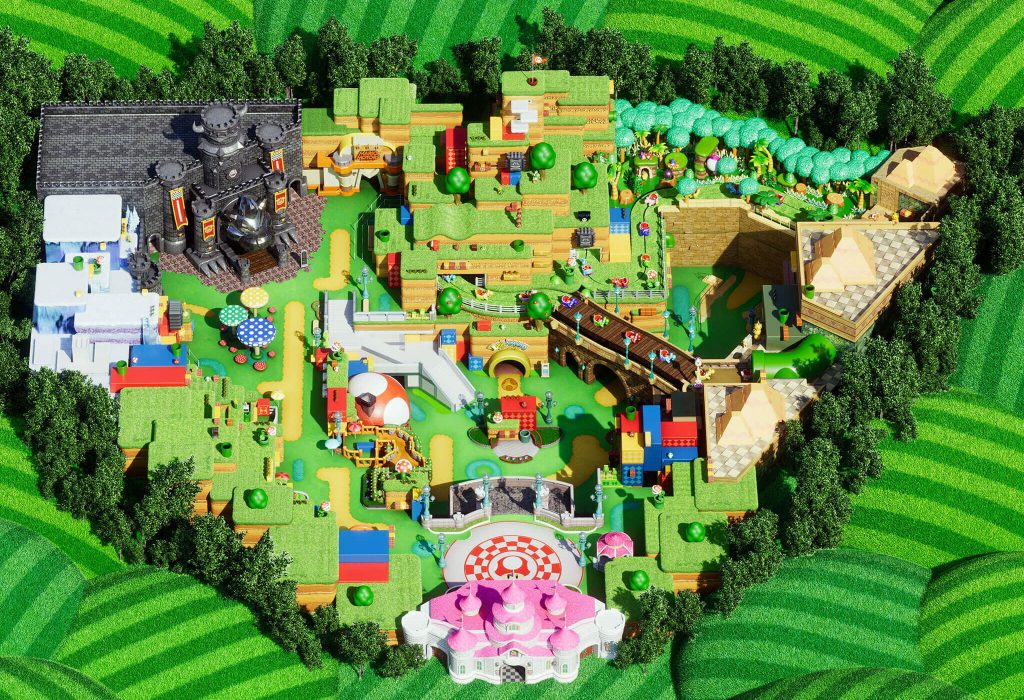 As shown by Shigeru Miyamoto himself in the Direct that showed off the park, the area's entrance is based off of Peach's Castle from Super Mario 64. From the entrance, the central portion of the park contains both Kinopio's Cafe and the entrance to Yoshi's Adventure, whose track takes up the bulk of the park's right side. While likely there for mere aesthetic purposes, there is a curious corner of the park containing desert theming — will it hold any unique Power-Up Band activities? Only time will tell.
Meanwhile, on the opposite side of the park (left from the entrance) there appears to be a number of Piranha Plant-related Power-Up Band activities, along with another patch of non-grassy Mario land (this time with a snowy appearance). The Mario Kart attraction is tucked in the far corner, with the looming entrance to Bowser's Castle right next to the welcoming sign of Mario's Motors (a gift shop).
Overall, there aren't too many new tidbits to be gleaned from the map besides the general placement of everything, but we may discover more about the park when it opens next month.
Leave a Comment