Before we'll know it, it'll be Friday, October 30th. The day where a must-have Wii U title will shed its console exclusive status for another, Pikmin 3 Deluxe can be played by Nintendo Switch owners.
Nintendo of America has finally released the full version of the Pikmin 3 Deluxe site. Sure, there's nothing brand-brand-brand new there, but the site has a few activities. One is an explorer badge maker and the other is searching for five different Pikmin types throughout the entire site. Oh, and that last one will pay you 20 Platinum Points for each Pikmin found (100 Platinum Points total). 
Now, for those who are trying to get one of Nintendo's many physical My Nintendo rewards, this is an easy 100 Platinum Points. Perhaps it's even enough for you to redeem a reward (I'm right there with you waiting for that Tom Nook keychain to be restocked)! The search is fairly easy, just watch for any shaking foliage or an odd flower bud sticking out behind some greenery. After finding a Pikmin, you'll get a punny message and confirmation that you've earned 20 Platinum Points.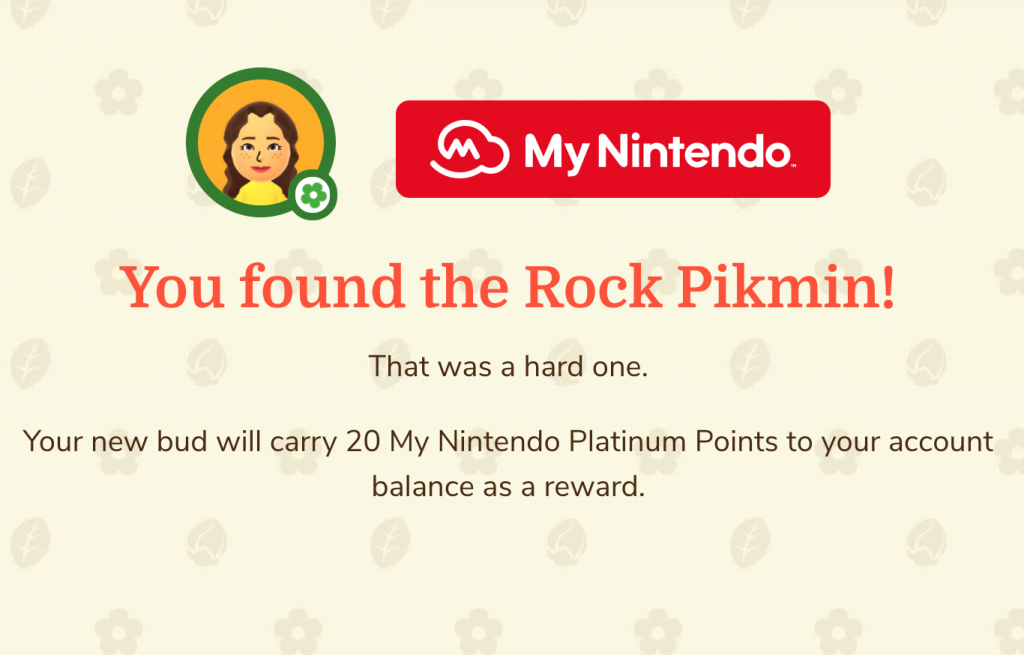 Happy hunting!
Leave a Comment