It was no surprise that Animal Crossing: New Horizons was going to be a massive hit overseas, but who would have thought that a physical guide book in the modern day would also be considered a blockbuster hit. Book publisher KADOKAWA recently detailed sales numbers for the paperback edition of the Animal Crossing New Horizons Official Companion Guide — or rather known as "The Complete Guide" in Japan.
The video game strategy guide book unexpectedly sold well over 700,000 units since its debut. The Animal Crossing Official Companion Guide has set sales records for the licensed video game book industry and has become the fastest-selling strategy guide in years. Currently, in Japan, the paperback is even facing a large supply shortage as demand continues to rise for the product across major retailers and small bookstores.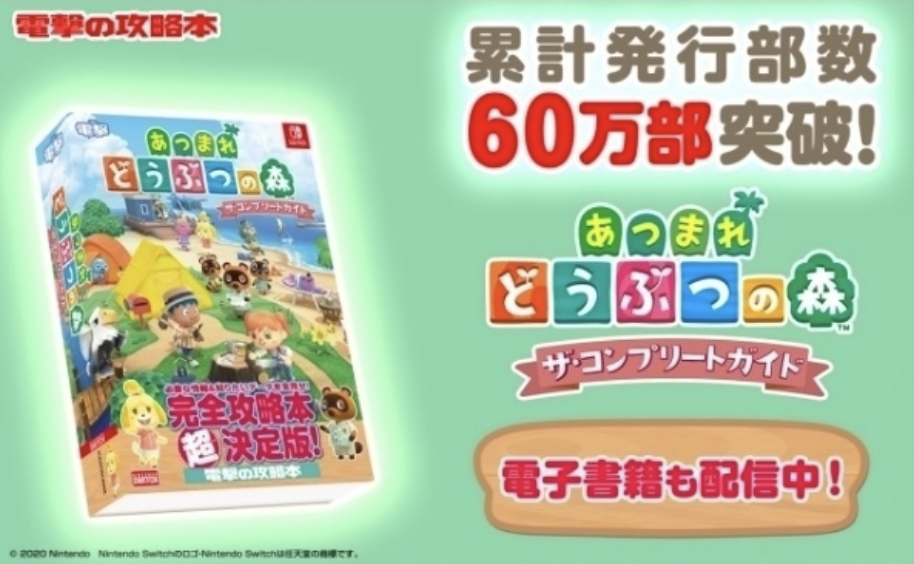 After resellers targeted the book with outrageous prices across online auction sites, the publisher announced that the strategy guide would be receiving another large reprint to meet demand. Despite Animal Crossing being out on the market since March, the book has still continued to be a valued item throughout Japanese bookstores with demand not expected to fall anytime soon. The video game strategy guide business has seen a universal decrease in profit year after year.
In an age where players can simply search for answers they are looking for across the internet, physical strategy guides have certainly become less of a necessity than they ever previously were. KADOKAWA has stated that the books record sales numbers powered by the Animal Crossing fanbase has simply been "encouraging."
---
Via: Yahoo News
Leave a Comment