Later this week, Marvel Ultimate Alliance 3's Shadow of Doom DLC chapter will release, finally adding the Fantastic Four to the game. That's not all the update will bring, though. Just a few days ago we brought you the news that new free outfits for the Defenders (and Deadpool) will be dropping, and now it's been confirmed two other sets are on the way too.
First up is another freebie starring the Guardians of the Galaxy and Thanos. Most of the outfits here come from the Annihilation: Conquest comic event.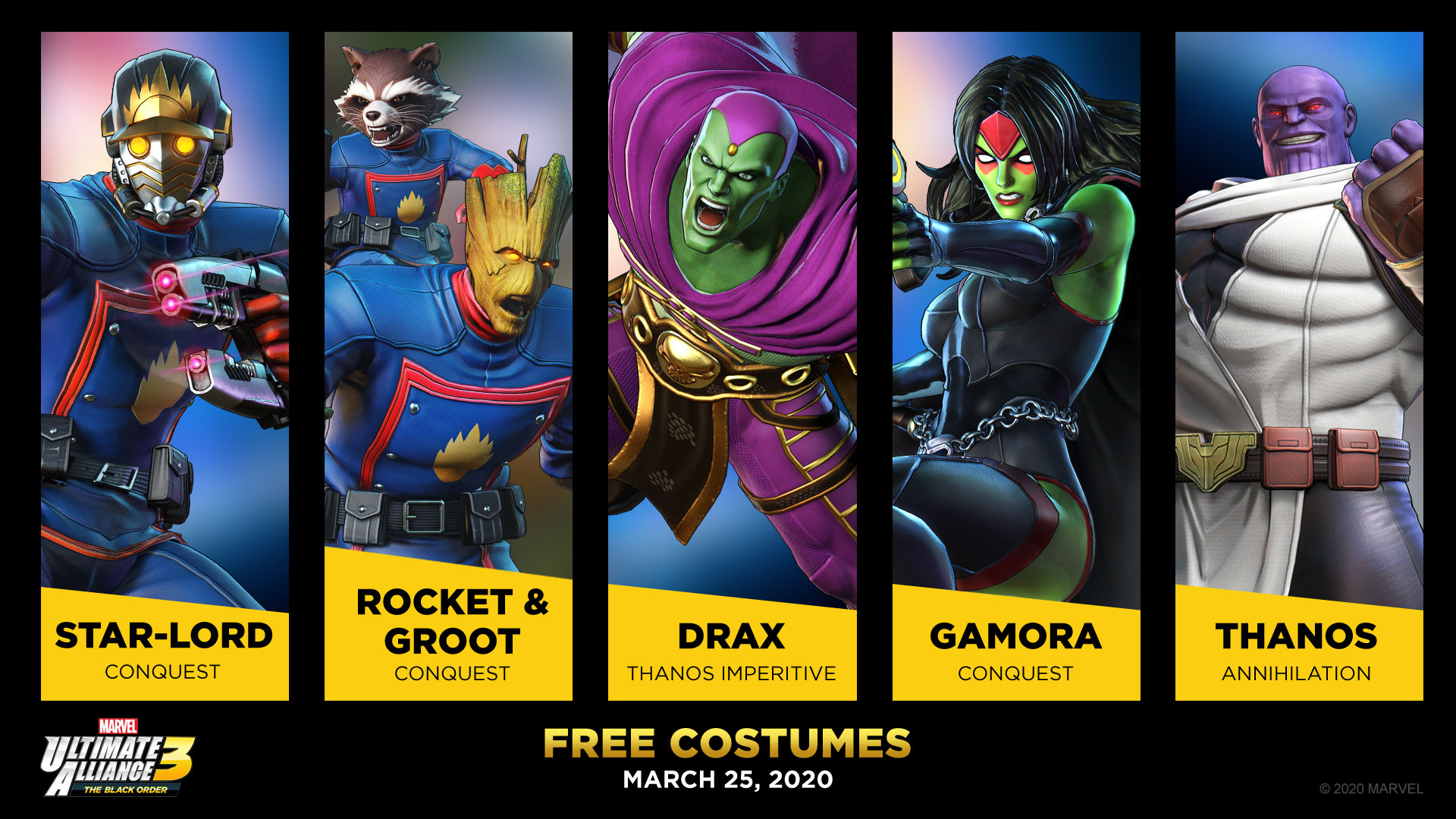 Next is a pack that only Expansion Pass owners will get, where four X-Men get some new duds.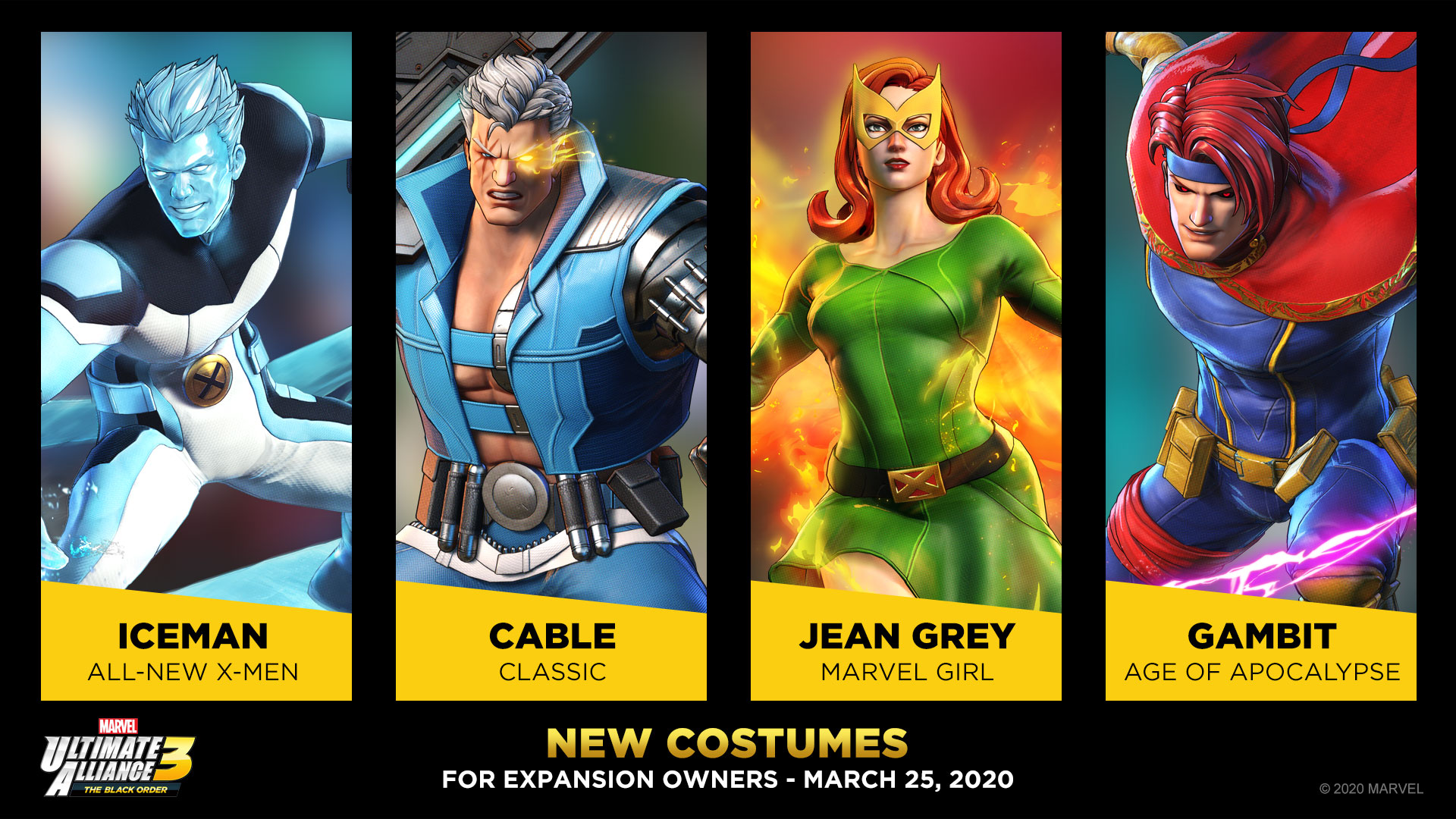 Both outfit sets should arrive alongside the Defenders pack on March 25, a day before Shadow of Doom.

Leave a Comment