Marvel Ultimate Alliance 3's next DLC pack is almost here, with the Fantastic Four finally arriving on March 26th. Just before they land, however, Nintendo is giving everyone a few freebie costumes to get back into the swing of things (albeit not literally, as no one from the Spiderverse is getting new duds this time around).
Upon downloading the March 25 update, players will get access to five costumes. Daredevil will be able to wear his iconic Man Without Fear garb that was replicated faithfully in the Netflix series, Iron Fist gets his "Modern" suit, Luke Cage can finally don his cheesy Power Man outfit, Ultimate Electra makes the cut, and finally Deadpool will show his face a little in his Battle of the Atom getup.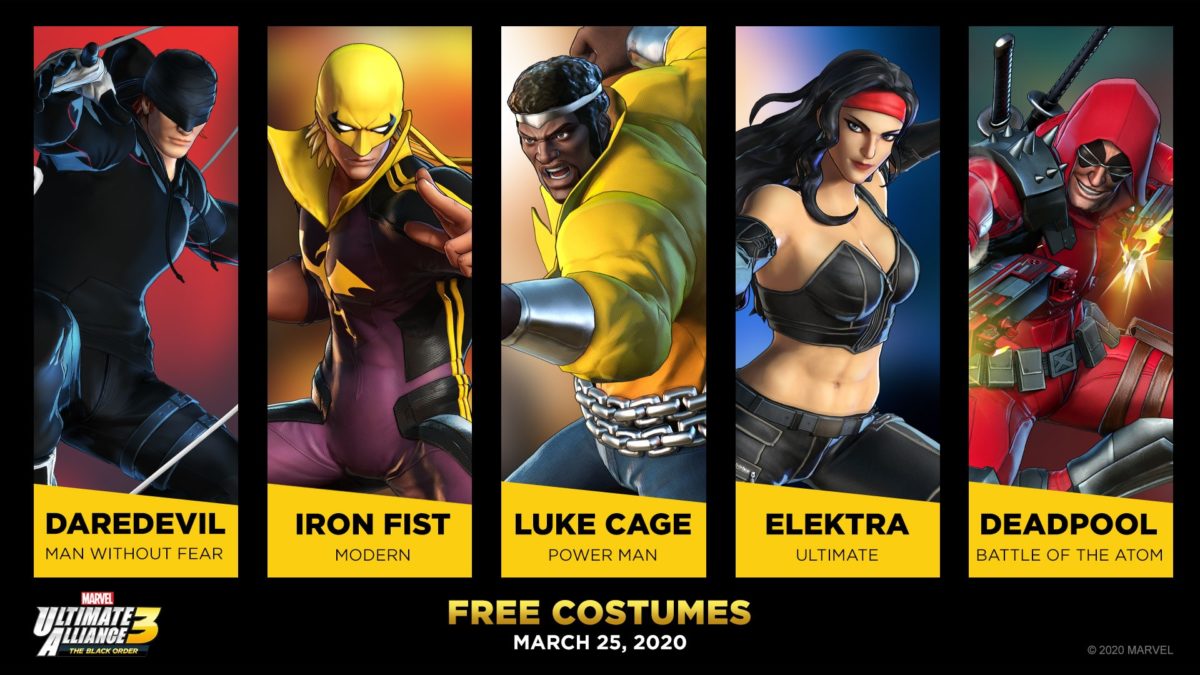 Be sure to dive back in if any of them catch your eye!

Leave a Comment