We're on the eve of the release of a hot new Fire Emblem title, and debate is at a fever pitch as fan artists, fanatics, and all other members of the FE faithful convene to argue the most daunting question Three Houses provides: which of the eponymous clans is most worthy of your enjoinment? I've stewed over the issue since the path split was announced, and while the decision was far from easy, I've finally settled on my decision: the valorous northerners of the Blue Lions.
Now, I'll admit that I wasn't the biggest fan at first impression. The Blue Lions' leader, Dimitri Alexandre Blaiddyd, looked in dire need of shampoo, and also of the more stiff, regimented "Marth-archetype" of Lord, which I tend to disfavor compared to the brasher, more charismatic Ikes and Hectors out there. But then E3 happened, and upon seeing the fact that the straight-A chivalry boy will become a murderous king-to-be five years later… well, color me intrigued. Not to mention he sports an eyepatch, which has been a personal selling point for me for a good long while. Did you know I went with Female Robin the first time I played Awakening just because she had an eyepatch option? As soon as I saw that Dimitri would be FE's take on Punished Snake, I could tell — this would be the one.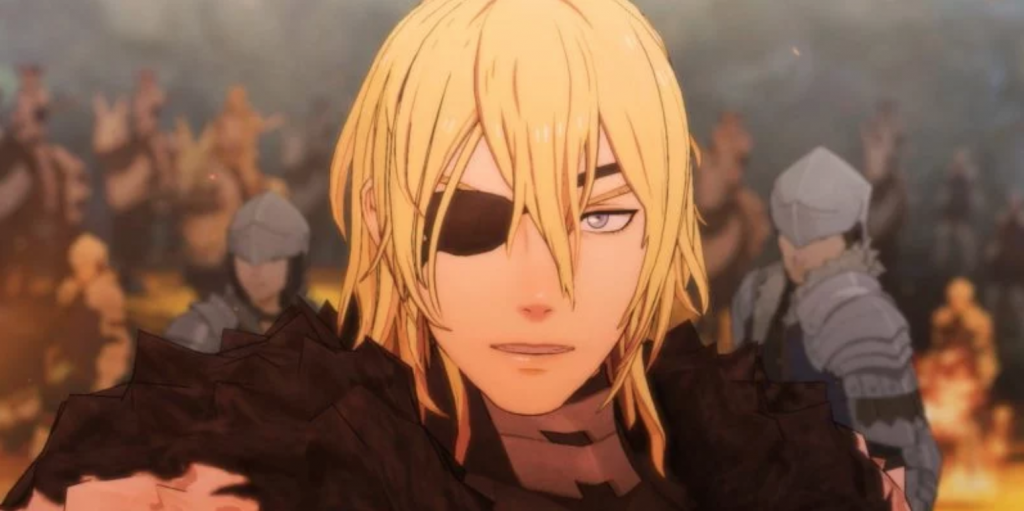 Of course, the house leader is only one part of the equation, as the Blue Lions are stacked with appealing characters. Hailing from the frigid north of Faerghus, they cut a wide appeal of personable character types — from flavorful childhood friends of Dimitri (Felix, Sylvain, and Ingrid), to genial older students (Dedue and Mercedes), to some precious beans who I just want to give a teacherly pat on the head to (Ashe and Annette). Most other houses look like they have at least one or two duds, but I love how connected and familial the Blue Lions seem by comparison.
As their professor, I'll be sure to look out for them through thick and thin — whether that be a bone-churning battle in the snow, or a pop quiz in history class. You may have a different house in mind, and you should be sure to consider the Black Eagles and the Golden Deer when Three Houses launches on July 26th.
Leave a Comment