Are you ready for this? Yet another exclusive steelbook has been announced for a region outside of North America, this time for Luigi's Mansion 3. Even more exciting (heartbreaking), the steelbook glows in the dark, just like the one offered to those who reside in the Netherlands and Belgium.
Available through EB Games in Australia, players can pre-order the spooky game + steelbook at the online shop for $79.95.
And we're happy to report that we finally have a look at the special edition case exterior: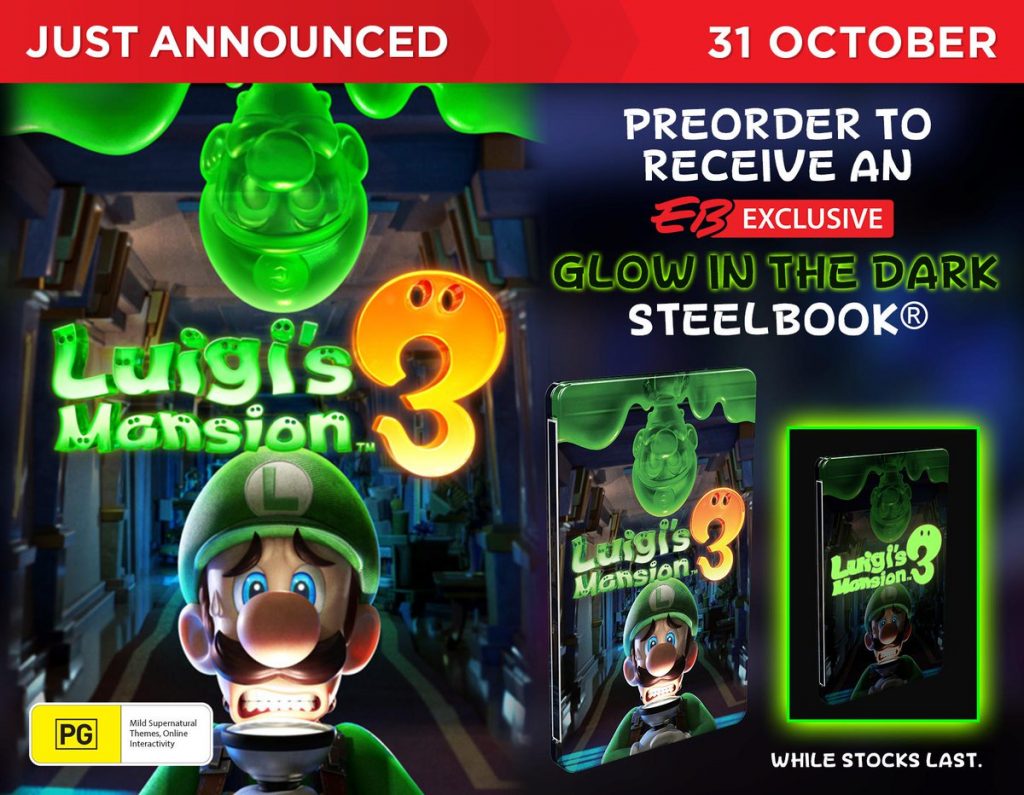 It looks like anyone who wishes to own the GID case from down under will have to take extra efforts to do so, as EB Games Australia doesn't ship outside of the country. If you happen to have a friend or relative who lives there, now might be the perfect time to call in a favor.
Will this eerily desirable steelbook hit stateside? Sadly, by the look of recent special offers with Pokémon Sword & Shield and Super Mario Maker 2 in other regions, that likely won't be the case. If anything, it's possible that it'll eventually make its way to Europe. Still, we can remain hopeful and continue to ask (beg) Nintendo of America to release steelbooks and other bonus items here. Maybe, someday, NOA will cave and give all us collectors a break!
Leave a Comment