Mario Maker fans around the world were excited to see the bonus themed stylus announced for the Super Mario Maker 2 Limited Edition Pack coming to the UK a few weeks ago. While no other regions received the same offer in April, many still held out hope that the item would eventually make its way to North America. Unfortunately, even after a month of waiting, no word on its availability has come — instead, it looks like all of us eager Mario Maker players have yet another goodie to drool over.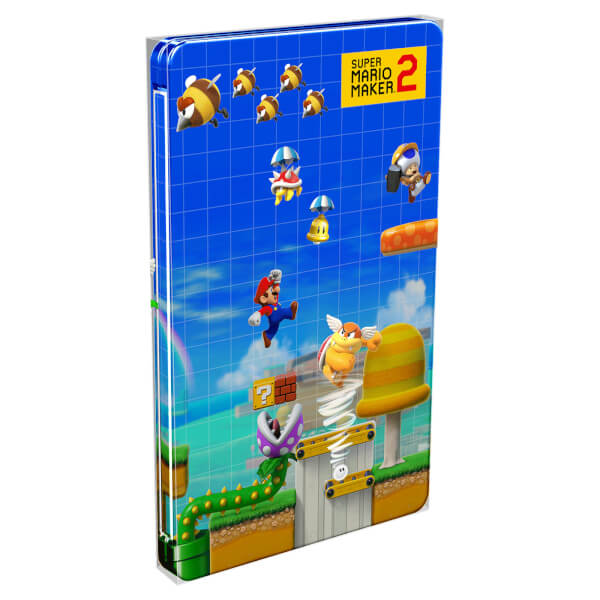 That's right, another bundle option has been made available to those ordering from the Nintendo UK store. The Super Mario Maker 2 Limited Edition Pack includes a vibrant steelbook alongside the game, a stylus, a 12-month Individual Membership for Nintendo Switch Online, and a drawing pad + carpenters pencil set. With the price set at £59.99, jumping into this new creative world of Mario with all these extras somehow feels even more exciting.
Several other Super Mario Maker 2 sets are available through the Nintendo UK store right now, with several of them including a fun diorama set. Head over to the online store to check 'em all out.
We'll make sure to report back with any news about the stylus and steelbook making their way to North America. Until then, fingers crossed!
Leave a Comment