I've been going to San Diego Comic-Con for maybe a decade now, and if I've learned anything it's that every year offers a completely different experience. As a hotspot for popular culture you see the changes based on what's new, what's big, and what's coming soon each time you roll in. For fans of Nintendo and video games at large, there's always something to suit you: events, panels, art, merchandise, cosplay and more are all around for the four day stretch of the event.
Nintendo's presence
Where I've seen this most directly is Nintendo's annual Gaming Lounge, where they take the chance to give the public four days of hands-on time with their games. This year Super Smash Bros. Ultimate was the game to play, with several stations set up for up to four players to fight it out and settle things. And this year, there were so many stations set up that, other than the initial wait to get in, it never took longer than a few minutes to jump into the action.
The SDCC build available was the same as the one offered E3. (If you haven't already checked out our impressions of the game, you should definitely take a minute to do that!) After playing several dozen more matches at Comic-Con, I can safely say that Inkling's far and away my favorite new addition, getting just as much play from me as my usual go-to's, Ness and Kirby. The Inklings are such a blast to play and they're especially true to Splatoon, easily earning my vote while staying fresh.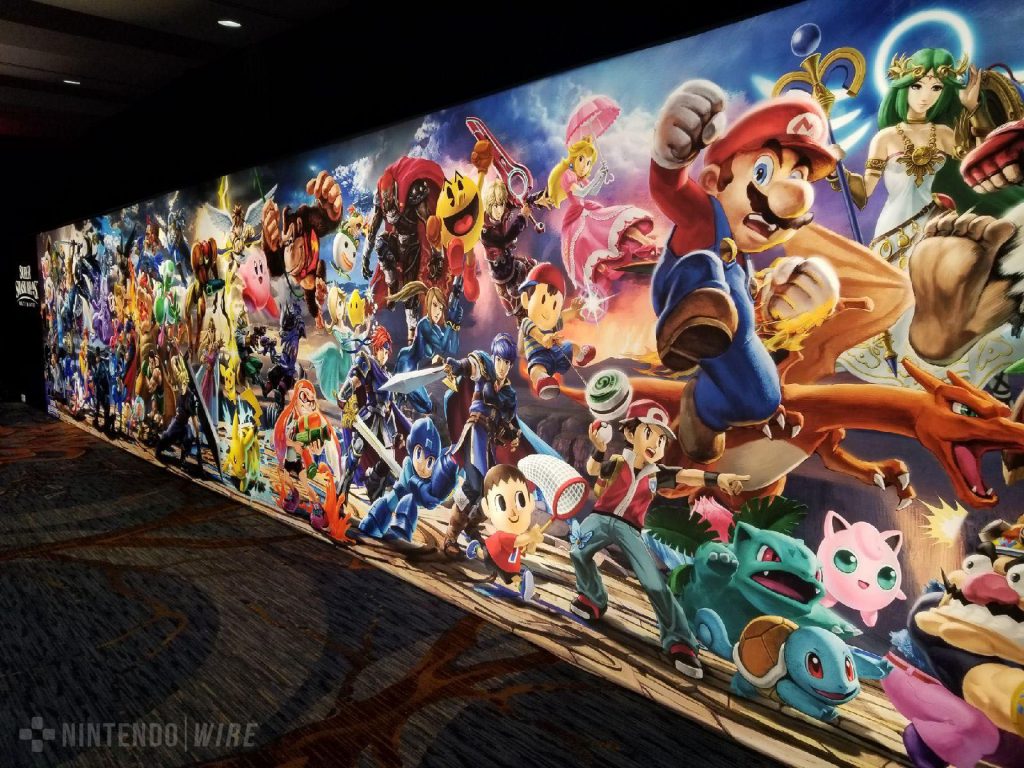 Other than Smash, there were recent titles like Captain Toad: Treasure Tracker and Mario Tennis Aces, along with Nintendo staples Donkey Kong Country: Tropical Freeze, Super Mario Odyssey, Mario Kart 8 Deluxe, and even dedicated Labo stations. Gone was the stamp rally for a prize system that encouraged attendees to run from game to game as quickly as possible that appeared last year, giving people the opportunity to enjoy themselves and take their time with the games more this time.
One of my favorite things at SDCC this year wasn't even a game; tucked in a back corner was a station where you could check out six Poké Ball Plus controllers, each with a different Pokémon inside. With the press of a button and a quick shake, each would shout out its cry and even light up based on what type of Pokémon it was. These little (but fantastic) hands-on details have done more to sell me on the Plus than my experience with the actual game demo at E3 did.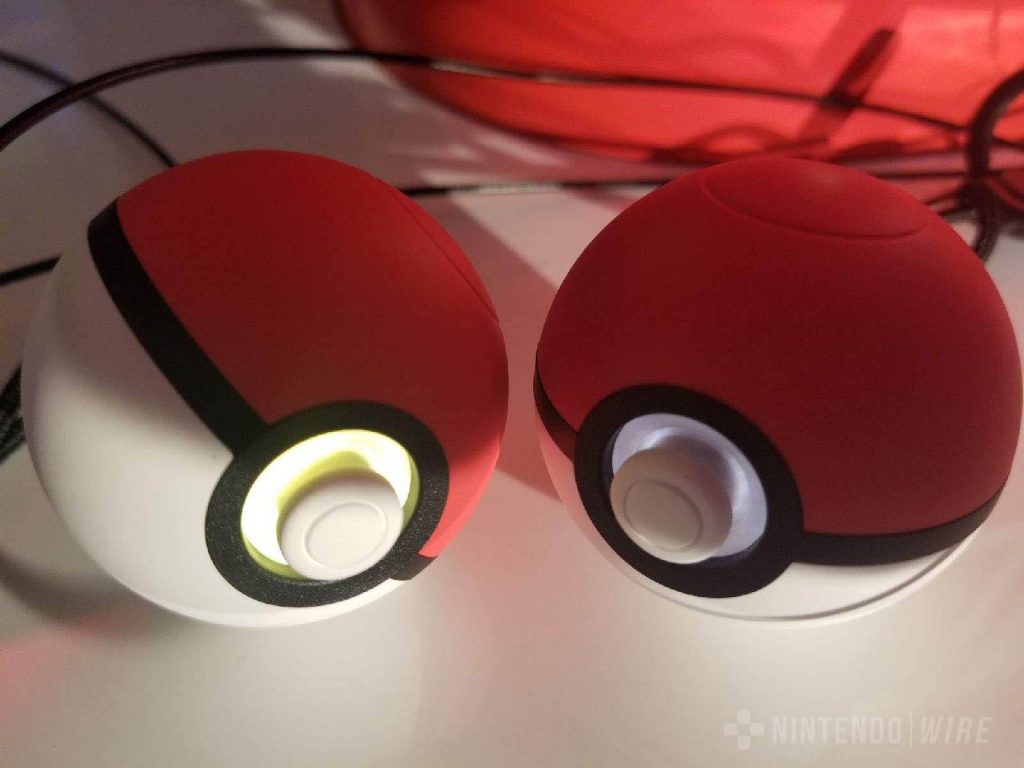 What made this year's lounge much more manageable was the conscious split of the room: Smash and only Smash on one side, everything else (and a few Smash stations) on the other. It allowed those who wanted to only have at the crossover to do so, while those who were happy to sample everything could do so at their leisure. Waits were short and fun was high, making this one of the best times I've experienced in the Lounge.
Capcom
Past that there was plenty more for Nintendo and gaming fans as a whole to enjoy on top of the massive amount of movies, anime, TV shows, collectibles, and of course, comics at the show. I was fortunate enough to attend multiple Capcom panels in particular.
Mega Man's 30th Anniversary saw a full celebration, where along with talking about the soon-to-be-released Mega Man X Legacy Collection, they revealed Torch Man as a new Robot Master for Mega Man 11. The Street Fighter panel during the event took a different direction, focusing instead on what goes into designing and adapting characters from the series for newer games. Best of all for Nintendo fans though was the reveal of The Legend of Zelda: Breath of the Wild gear for the upcoming Monster Hunter Generations Ultimate.

Sonic the Hedgehog got his own time in the spotlight via an IDW hosted panel for the ongoing comic series. Fans were treated to reveals of covers and even a first look at concept art for new character Whisper the Wolf. Even with comics being the main focus, the spirit of the game series was alive and well, especially when it came to Sonic Producer Takashi Iizuka's role in the panel. Revealing just a short clip of a new, icy track for upcoming Team Sonic Racing, nearly every question during the panel's Q&A was directed at him.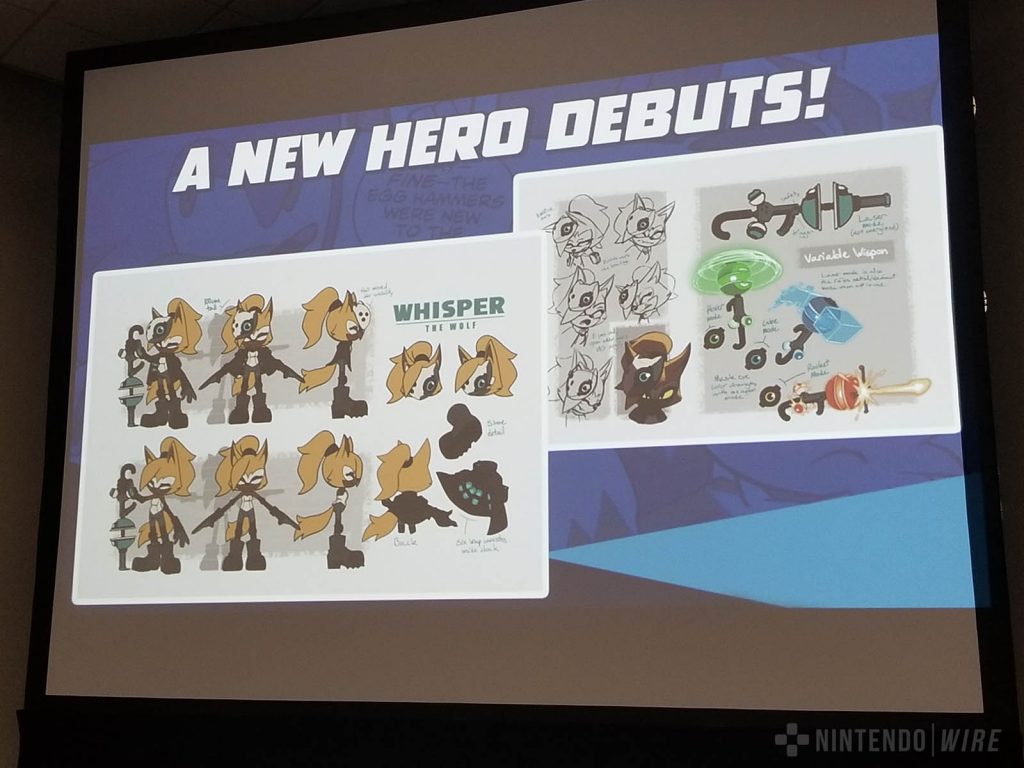 Adult Swim
Veering slightly out of games even further, Adult Swim hosted their own pop-up state park during the convention. Modeled after a campground, they had games and activities like canoe racing (in go-karts no less), arts and crafts, and even free s'mores. Once nighttime rolled around though, the Adult Swim State Park played host to a live "let's play" and delightfully surreal happening: the Pool Panic World Championship.
Hosted by Greg Miller and members of the Pool Panic dev team, they demoed the game for all to highlight just what makes this unrealistic billiard bash so likable. Titles were taken, trash was talked, and soon they opened the floor for guests to head to the stage and play for glory and a Nintendo Switch. Mixing in the lineup of show based panels, creators and guests, and a dream-come-true concert for Japanese rock band The Pillows across the weekend at Adult Swim, and you have yet another reason why you should come to SDCC.
A year to remember
This year ended up one of my favorites in a long time for Comic-Con, with plenty to see and do each day. Even if the content changes, the spirit of the event is alive and well with thousands upon thousands of people sharing in it the whole weekend through. If you ever get the chance to make it out and can plan your time wisely, you're bound to have your own stories and moments to share.
Leave a Comment