Are you a bad enough dude to take down the DragonNinja and rescue not-quite-Ronald Reagan? Well, you can test your mettle next week on the Switch eShop with the latest arcade port to hit the system; Bad Dudes vs. DragonNinja.
More commonly referred to as simply "Bad Dudes", the 1988 classic has received a memetic reputation in recent years thanks to a certain iconic line…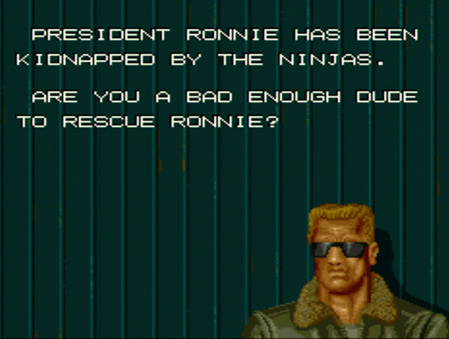 The gameplay itself is an understandably rudimentary beat-em-up where up to two players can brawl through the streets fighting more than a few ninja and a variety of bosses.
The game should be part of the line of the line of Data East titles Arcade Archives confirmed it would be porting last June. You'll be able to pick it up on March 21st for $9.99.

Leave a Comment