Today, September 7th, 2017, marks 20 years since Final Fantasy VII launched for the PlayStation in North America, a smash-hit that went on to sell over 11 million copies across multiple platforms. For some Nintendo fans, however, the game is still a sore spot, as it marked Square's transition from Nintendo home consoles after thoroughly supporting the SNES with countless stellar games.
That's why it took the gaming world by surprise when Nintendo closed out a November 2015 Direct by announcing Final Fantasy VII's protagonist as Square Enix's rep in Super Smash Bros. for Wii U and 3DS.



Everything that could appeal to nostalgia was there: the iconic music, more than a few sneaky references to the FFVII Compilation; even the outfit from Advent Children made the cut. While Bayonetta cemented the franchise's changed image a few months later, Cloud's appearance was an early sign that Sakurai and his team were willing to change Smash Bros. on a fundamental level. Despite this, debate continues to rage on regarding Cloud's validity in the game, seeing as he's a character who has only rarely appeared on Nintendo platforms.
That said, this Cloud might have a silver lining, with Square Enix showing a growing interest in the Nintendo Switch. Since launch, we've had the release of I am Setsuna, confirmation of Lost Sphear, Dragon Quest XI and Project Octopath Traveler; Final Fantasy XV is even being considered for the platform. Not to mention the fact Nintendo convinced Square Enix, which has a massive merchandise division of its own, to allow two amiibo figures to be made of its most iconic character.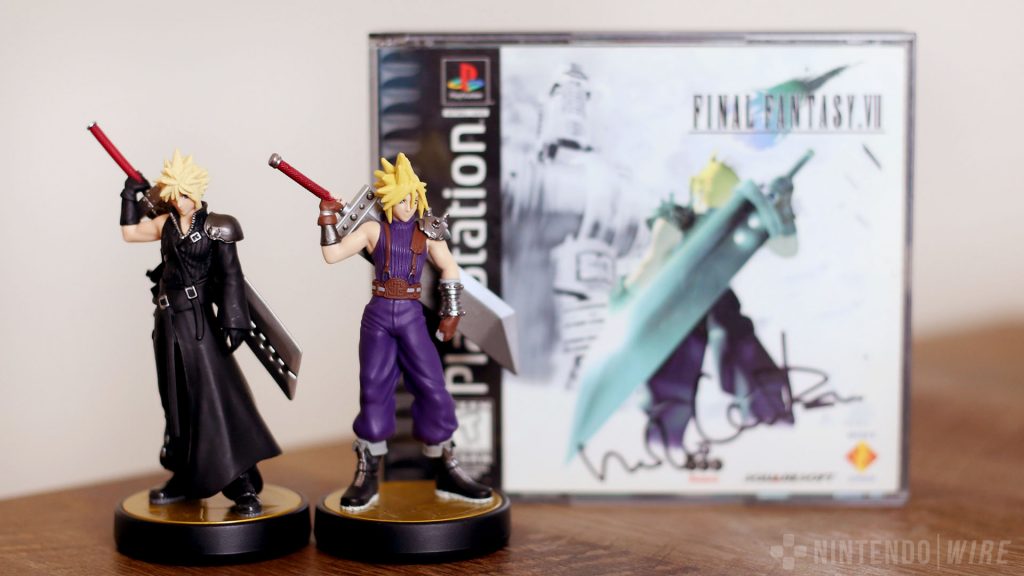 Back when Cloud busted his way into Smash Bros. many of us couldn't help but wonder if it was a sign of things to come — perhaps we'd see a port of the original game, or even the upcoming remake? Years have passed, yet it's hard not to keep speculating, especially now the once frosty relationship between companies has thawed. Who's to say more from Final Fantasy VII isn't planned?
We'll just have to wait and see what future awaits the mako-infused SOLDIER on Nintendo systems…
Leave a Comment