This week in the Nintendo eShop: Robotic cubes attack in Death Squared, bizarre spheroids settle it in De Mambo and a duo of Nintendo demos scamper onto 3DS.
Discounts continue to be severely lacking this week. (Come on Atlus, you were always such a trustworthy fallback)! Both Trine and its sequel are still 50% off for the next month on Wii U, while 3DS owners can pick up Fairune2 for just under $6. For those curious, Fairune2 is a fantasy puzzle-solving adventure RPG that has you exploring maps, solving puzzles, and beating up monsters under a unique combat system reminiscent of the Ys series' ram 'n run mechanics.
SWITCH DOWNLOAD SOFTWARE
Death Squared (SMG Studio, $14.99) – Best described by the devs themselves, Death Squared is a "puzzle game about cooperation, communication and robot explosions." Teamwork is key in guiding your color-coded cube to its final resting place as each stage comes littered with deadly traps and hazards just begging to blow you back to a heaping pile of nuts and bolts. Our superpowered puzzle player and scholar in morbid mathematics Jaxson Tapp recently gave it a glowing review, praising its simple mechanics and well-paced difficulty that prove perfect for a fun-filled afternoon with family and friends. It's sure to prove the cream of the crop in these early days of the Switch, especially if you're in the market for livening up the party with some good, old fashioned multiplayer mayhem.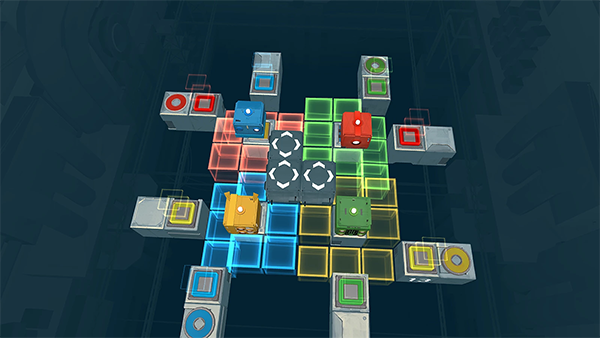 De Mambo (The Dangerous Kitchen, $12.99) – According to the developers, De Mambo is an admitted attempt to boil down the Smash Bros. formula to its most basic form: knockin' your buddies offscreen to kingdom come. The end result is a fast and frantic arena based platformer that takes Smash's destructive dance to a much simpler setting where attacks are delegated to a single button press and stages fall apart as you hurdle into its flimsy architecture. Despite a 70 stage solo mode full of relentless enemies and bountiful collectibles, intense four player multiplayer action forms the crux of gameplay that's bound to sink its hooks into anyone waiting to eventually settle their grievances in Smash. Personally, the striking retro wave visuals and catchy chiptune soundtrack alone color me intrigued, making this a must-own party package for fans of frequent get togethers and good times.
I and Me (Ratalaika Games, $9.99) – I and Me is a puzzle-platformer where players control two feline friends simultaneously through 90 picturesque levels of hand drawn bliss. Back in 2016, it gained notoriety for expertly weaving storytelling with its unique gameplay twist, not to mention the gorgeous and serene soundtrack accompanying each of its four seasonally changing chapters. Despite a relatively short playtime, this claw-some caper is more than deserving of all the paw-sitive praise garnered since its initial release — purr-fect for those lazy Caturday afternoons. (Pardon the puns. I found the door and will let meow-self out).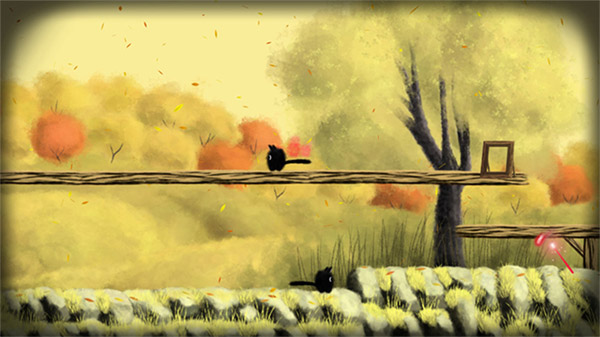 Arcade Archives – Fatal Fury Special (Hamster Corporation, $7.99) – Another week, another Neo Geo classic. An updated version of the 1992 fighter Fatal Fury 2, Special comes bursting at the seams with new content, most notably faster game speeds and a fresh combo system. It also lovingly beefed up the roster from eight to 15, finally boasting the four AI-only characters from the previous version and three staples from the first game in the series as fully playable. As such, it was often touted as one of the better tournament fighting games around back in its day, though in retrospect may not pull a lot of weight for modern gamers not already familiar with the franchise. Still, Duck King's insanely nonsensical singing is probably worth a download alone, if you ask me.
Levels+: Addictive Puzzle Game (flow, $6.99) – Atrocious title aside (seriously devs, don't name your games using descriptors better suited for a summary), Levels+ is a presumably addictive (sigh) puzzle game where players slide and match panels with the same color and number to level up. Three colored panels represent fighters, enemies and treasure, and it falls on you to work your way around the board while combining similarly colored sets in high score chasing fashion. There are no time limits imposing a need for speed, meaning both genre newbies and veterans alike can enjoy pushing their brains to their limits in leisurely fashion. If you're on the fence, you could always download the ad riddled version for free in the Google Play Store to get a feel for its unique gameplay mechanics.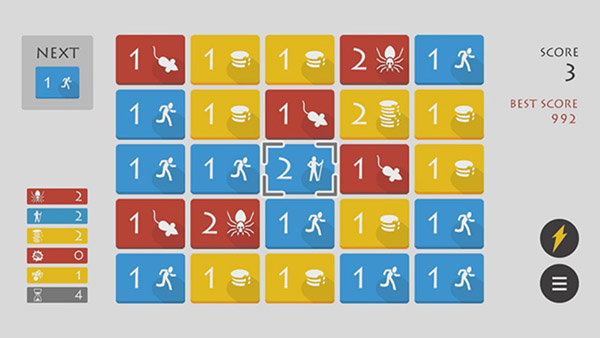 Physical Contact: SPEED (Collavier Corporation, $4.99) – Sadly, it would seem even the Switch isn't immune to shameless shovelware. Breaking the seal on games you're better off avoiding on Nintendo's shiny new system, Physical Contact: SPEED is surprisingly neither a breakneck racing game or a PSA chronicling the many dangers of substance abuse. No dear readers, in reality it's just the latest barebones rendition of the classic competitive card game, Speed, where two players race to see who can shed their hand first. While a fine concept by itself, the hideous '90s home computer presentation isn't doing it any favors. Also, you just know a game screams endless promise when its debut trailer heavily features two little girls cluelessly button mashing their Switch. Unless you're desperate for a card game on the go and don't happen to own a physical deck, hold on to those five bucks and place your bets elsewhere.
3DS DOWNLOAD SOFTWARE
Asdivine Cross (Kemco, $9.99) – Asdivine Cross is yet another fairly generic fantasy JRPG from the good folks over at Kemco. That's not to say the game's bad; it's just not particularly original or exciting. Meet cute between a cynically savvy street rat and a hopelessly naive princess? Check. Kingdom thrust in turmoil with the forces of darkness looming ahead? Double check. Sure, familiar turn-based mechanics, bright visuals and a lively localization help deliver a decent experience anyone who's a sucker for the genre can enjoy, but the hundreds of better options available on 3DS (not to mention the countless titles found in the DS' back catalog) make recommending this fairly by-the-books adventure a hard pill to swallow. Like with most mobile ports, this one's perhaps better left lost in an unmarked folder buried deep in the recesses of your smartphone's home screen.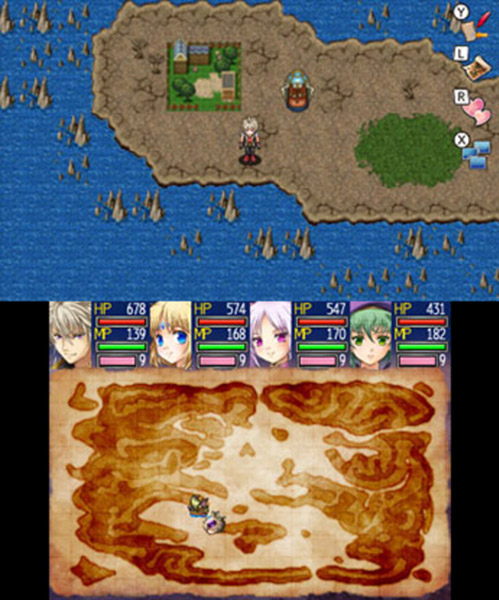 Bit Dungeon+ (Dolores Entertainment, $8.00) – This week's injection of retro roguelikes is yet another charmingly gritty 16-bit dungeon crawler that pays homage to The Legend of Zelda and the Diablo series. Featuring procedurally generated dungeons, randomly generated items and multiple endings, Bit Dungeon+ is filled to the brim with addictive gameplay mechanics and endless replayability that's sure to keep players loot grinding well into the night. The only downside over its console brethren is the lack of local cooperative spelunking, though it's easily forgiven considering the game's pick up and play nature is far better suited for portable play.
Cursed Castilla (Abylight. $11.99) – Cursed Castilla is an endearing throwback to arcade classics of yesteryear — specifically the Ghosts 'n Goblins series — complete with the golden era's knack for precision-based gameplay and soul shattering difficulty. A remake of 2012's freeware Maldita Castilla, this 16-bit retro retread adds new levels and content to its patented platforming formula, including multiple gameplay-dependent endings for the true demon slayers amongst you. If memories of pumping coin after coin while screaming to the heavens in a fit of rage feels like something you'd love to relive, give this blast from the past a stab. Just don't come looking for me when you're inevitably charged with multiple controller homicide.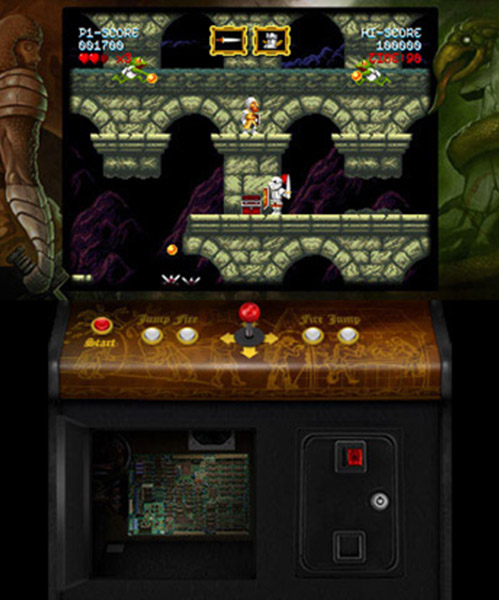 3DS DEMO
Hey! Pikmin – Demo Version (Nintendo, Free) – We're mere weeks away from Pikmin's first-ever 2D side-scrolling adventure scurrying onto 3DS systems! To help satiate your bloodlust for plucking planted friends and tossing them headfirst into all kinds of gluttonous monstrosities a new demo scampered onto the Nintendo eShop. So what are you waiting for? Rally the troops, feed your inner hoarder and get to collecting all that sweet, sweet junk… er, I mean treasure.
Miitopia: Casting Call Demo (Nintendo, Free) – Ever wanted to be the star of your own video game adventure? Different from the massive demo drop during E3 that let you play through the first few stages of the quirky adventure, today's free demo lets you cast either pre-made Mii characters or your own creations in one of three different in-game video trailers. Chock-full of humor, intrigue and epic questing, don't miss your chance to ship Reggie and Beyoncé as star-crossed lovers while you patiently wait for the game's launch on July 28th.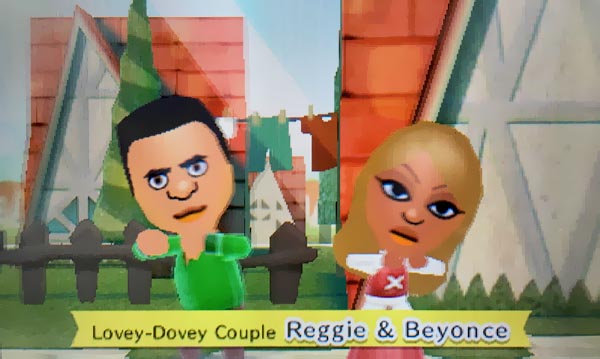 3DS PRE-PURCHASE
Hey! Pikmin (Nintendo, $39.99 | available 7/28) – Be sure to couple those adorable Pikmin amiibo pre-orders with a pre-purchase of the half-pin hero's first side-scrolling quest for garbage! Remember, there's a free demo up for grabs to wet your whistle while waiting for the next two weeks to breeze on by.
Miitopia (Nintendo, $39.99 | available 7/28) – Prepare to cast your favorite Miis in rolls across the kingdom for classic turn-based RPG action: Off-the-wall adventure game Miitopia is up for pre-purchase! After securing your copy, don't forget to give last month's demo a download for a jump start through the hilarious first chapter. (In case you were wondering, save data does indeed transfer over to the full game!) It's good to be the king.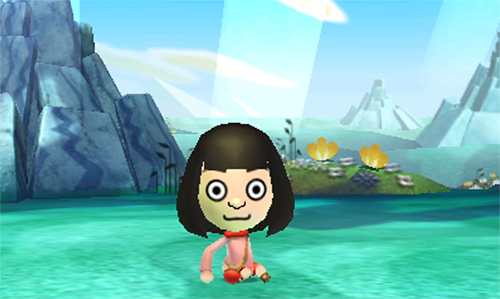 3DS HOME MENU THEMES
Hey! PIKMIN: Adventure Together – $1.99
WII U DOWNLOAD SOFTWARE
BOX UP (RCMADIAX, $1.49) – Missed it on New 3DS systems during its initial release back in October? Now you can finally miss it again, as RCMADIAX returns with its latest encore of endless runners ported months after abysmal sales on other hardware. Still looking like it was crafted over the course of a single weekend, players simply guide a tiny square up a screen while trying to avoid platforms. It's essentially vertical flappy bird, though with absolutely no effort put into its aesthetic presentation, perhaps drawing heavy inspiration from the Shapes tool in Microsoft Excel. If you were looking for a reason to dust off your Wii U this week, this ain't it.
SPECIAL OFFERS AND DEALS
[3DS] Fairune2 ($5.59 | 20% off) until 7/27
[3DS] The Legend of Dark Witch 2 ($5.59 | 20% off) until 7/27
[3DS] Mercenaries Saga 3 ($4.79 | 20% off) until 7/27
[3DS] Gourmet Dream ($4.00 | 20% off) until 7/27
[3DS] The Legend of Kusakari ($2.49 | 50% off) until 7/20
[3DS] escapeVektor ($3.49 | 50% off) until 7/20
[3DS] Sudoku Party ($4.00 | 20$ off) until 7/20
[3DS] Blast 'Em Bunnies ($2.49 | 50% off) until 7/20
[3DS] Azada ($1.99 | 66% off) until 8/17
[3DS] Noah's Cradle ($3.50 | 30% off) until 7/27
[3DS] escapeVektor ($3.49 | 50% off) until 7/20
[3DS] Blasting Agent: Ultimate Edition ($2.00 | 33% off) until 7/20
[3DS] Polara ($3.50 | 30% off) until 7/27
[3DS] Jett Rocket II: The Wrath of Taikai ($6.70 | 25% off) until 7/27
[Wii U] Trine Enchanted Edition ($7.49 | 50% off) until 8/3
[Wii U] Trine 2: Director's Cut ($9.99 | 50% off) until 8/3
[Wii U] Blue-Collar Astronaut ($5.00 | 50% off) until 8/3
[Wii U] VRog ($2.99 | 40% off) until 7/20
[Wii U] Ohayou! Beginner's Japanese ($3.99 | 20% off) until 8/11
[Wii U] Abyss ($0.79 | 60% off) until 7/27
[Wii U] Citadale – The Legends Trilogy ($4.95 | 45% off) until 9/7
[Wii U] Cubemen 2 ($3.99 | 50% off) until 7/20
[Wii U] SDK Spriter ($6.00 | 40% off) until 7/20
[Wii U] Vektor Wars ($3.99 | 50% off) until 7/20
[Wii U] U Host ($4.49 | 50% off) until 8/3
[Wii U] Rorrim ($2.75 | 50% off) until 9/7
[Wii U] Blasting Agent: Ultimate Edition ($2.00 | 33% off) until 7/20
Check Nintendo's website for the full list of deals available.

What games will you be downloading this week? Be sure to let us know in the comments!
Leave a Comment