Tomorrow morning, one last ink wave of information will land via the Splatoon 2 Direct. We've learned plenty about the highly anticipated sequel over the last few months, and it's a bit surprising and very exciting that there's still more to learn about the game. Given that we're less than 24 hours away from the Direct, fellow eager Inkling and Nintendo Wire contributor Jennifer Burch and I have compiled a few things we'd like to see added or clarified tomorrow.
Let's get started!
Voice chat
I really hope Nintendo comes right out of the gate tomorrow by clearing up its muddled, messy voice chat situation. Currently, we know of a Hori headset that features a Squid-shaped splitter — with one cord heading to your Switch while the other must be plugged into a smart device. This solution will also rely on the new Nintendo voice chat app, another feature we know very little about.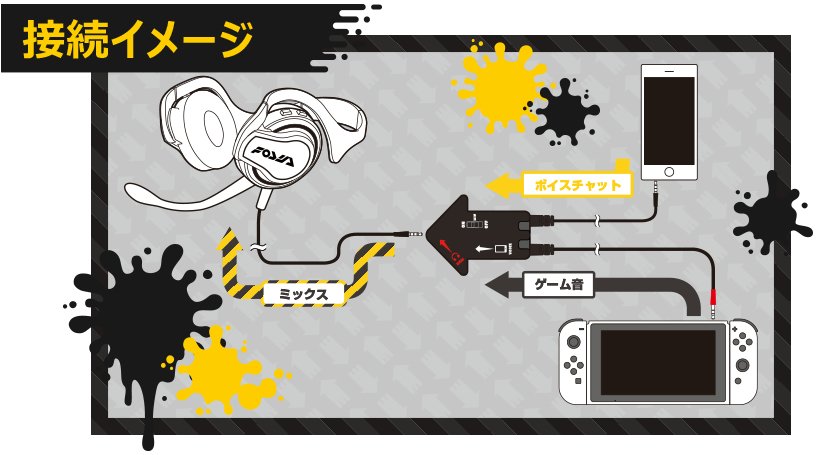 Not only that; no Switch controller currently features any sort of jack, meaning your headset will have to be plugged into the Switch itself in order to use voice chat. This will work fine in handheld and tabletop mode, but things get problematic when you consider stringing your cord all the way across your living room when the Switch is docked. Hopefully, we'll see a solution to these problems, but my gut tells me it's not coming anytime soon.
New mode
We already know that the three ranked modes from the original Splatoon will be returning: Splat Zones, Tower Control and Rainmaker. Apart from Salmon Run, the new cooperative feature, no new modes have been announced for Splatoon 2. I'd be thrilled if Nintendo revealed a brand new ranked mode tomorrow, but I'd expect it to arrive shortly after launch, continuing the free DLC trend from the original.
As for what the fresh feature would focus on, it'd be really neat to see Splatoon tackle a partner mode, where four teams of two battled it out with a new ruleset. It's hard to see how pairs could work on the current maps, but I'm sure something could be figured out.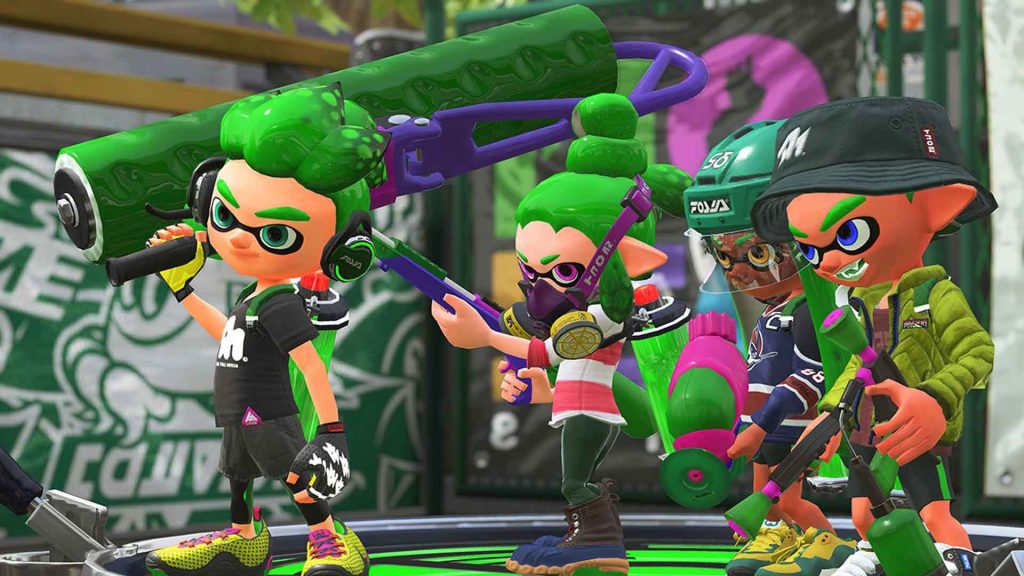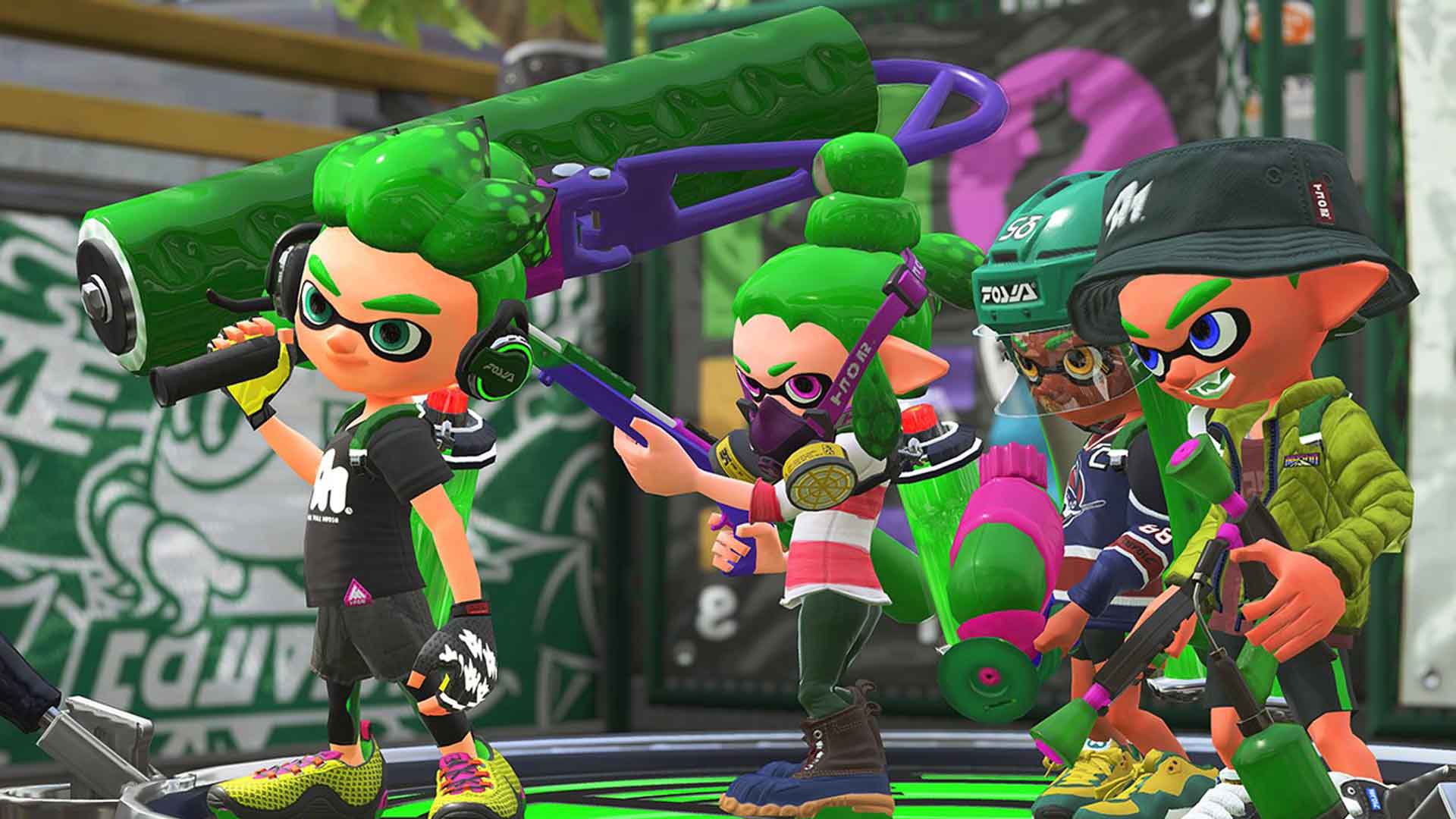 Splatfest
Regardless of how long it had been since I played Splatoon, I'd always pick it back up whenever a new Splatfest was announced. Playing on the stages at night with funky remixes of the songs was more than enough to get me hooked on the game again. I'd like tomorrow's Direct to announce an August Splatfest to kick off the special festivities for Splatoon 2. As for the theme, I think we'll see Team Mario VS Team Rabbids in order to promote Kingdom Battle, which will be released in August.
Now for her Splatfest theme and other hopes, here's Jennifer!

It feels like ages since Splatoon's last Splatfest. Team Callie versus Team Marie is providing the momentum for Splatoon 2's Hero Mode, but what will be this year's first Splatfest? Just to get everyone's tentacles wet again, Nintendo might have us do a rematch. Over at Tower Records in Japan, they're holding their own Splatfest this summer via CD sales. It's Team Pop versus Team Rock time! While technically a rematch for Europe and Oceania servers, North America and Japan never had this theme. Rock won with 170 points against Pop's 130, but who's to say that North America or Japan would lean the same way?

NPCs
Two years have passed in Splatoon's world and we're getting a location change to boot. So far we've seen various clothing brands, weapons and new characters shown off. Even among the Squid Sisters Stories, there were facts sprinkled throughout the journey about Annie, Sheldon and Crusty Sean. They should all be back this time around, but we don't have any visuals outside of Sheldon's new character art to confirm this. Tomorrow, Nintendo should be showing off where Sheldon has his new location for Ammo Knights' second location. Word is that Annie (no information about Moe) is adding new customized touches to Sheldon's stockpile of ink weaponry, but we're not sure if she has a place next door or located in Ammo Knights 2.0. Crusty Sean quit his gig at Shrimp Kicks so he could be his own boss and open up his own shop. Jelonzo, your go-to guy at Jelly Fresh, hasn't been mentioned at all too.
Even if it's a quick rundown, it would be great to see what shops and beloved NPCs are back in Splatoon 2. Maybe a word about Spyke's return or if Murch seems to be taking over his business? A tease at who runs that one shop that accepts Golden Salmon Eggs? An Inkling needs to know!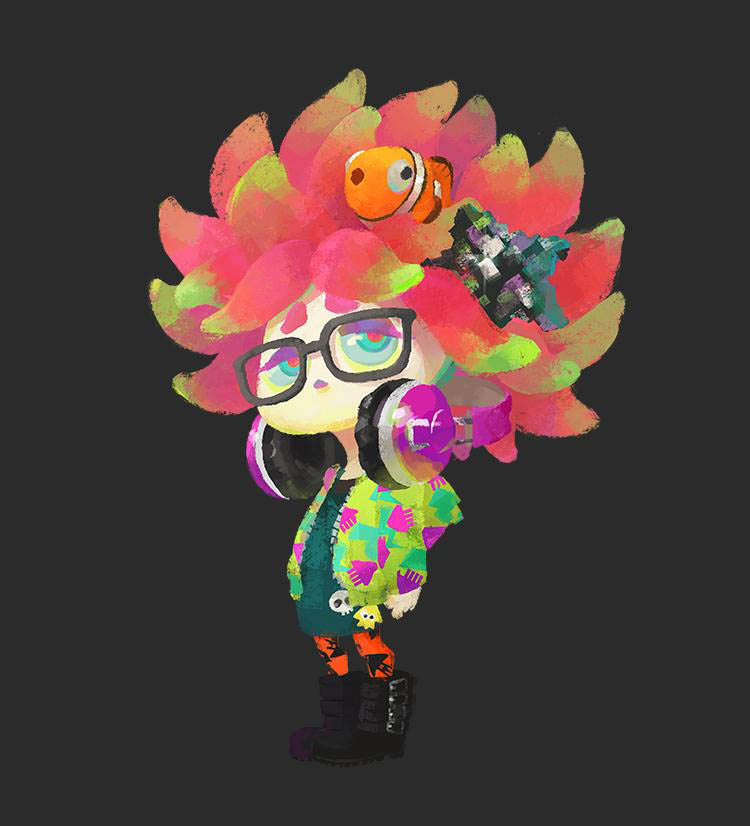 Fresh Neon Ink
Splatoon's super jump to the Switch brought more than just a sequel to the series. New amiibo, new themed Joy-Cons and Pro Controller, a new Switch bundle, new accessories… It's a merchandise field day for fans and collectors. Of course though, North America is only guaranteed the Splatoon 2 themed Pro Controller and the three new amiibo debuting at launch. We've been waiting for Nintendo to finally break the news that fans who want to pick up a Switch for the game will have an extra choice in what flavor they want. Even better, we'd love to get the exact bundle that Japan is getting – stickers and a digital copy of the game, too! Now that ARMS and its neon yellow Joy-Cons are out, Nintendo can focus on Splatoon 2 and all the goodies planned for the series.
Please Nintendo, let us have Joy-Cons to match that fresh Pro Controller, at the very least.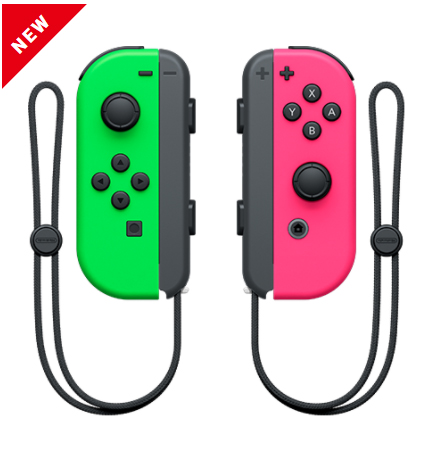 Wrap up
Thanks, Jennifer!
For one last bonus pick, we'd all love it if Nintendo announced a final Testfire for the weekend. Not only will it help tide us over until the game launches later this month, it'll also give all the newer Switch owners who weren't around for the last Testfire a chance to try it out for themselves.
The Splatoon 2 Direct goes live tomorrow at 7:00 a.m. PT. Let us know what you're hoping to see, and be sure to pop on over to Nintendo Wire to get a recap of all the squidtastic news!
Leave a Comment