Another day, another batch of Splatoon 2 news. Here's everything we've learned about the upcoming splatastic title today:
Headwear
Known for their variety of helmets, goggles, headphones and more, Forge appears to have gone back to the drawing board. Out of all the pieces shown, Studio Headphones and Snorkel Mask look pretty close to their Splatoon versions. Yet Pilot Goggles, Paintball Mask, Tentacles Helmet and possibly the Designer Headphones have gone through some upgrades or new spinoff versions.
It's anyone's guess as to whether or not the Designer Headphones are getting a new look, and we'll be the first to admit that Hori's new headset that's in-game would be the perfect redesign. Earlier, we reported on the physical release and we're hoping that Hori will have it ready to be shown off at E3. Regardless, the in-game gear looks oh-so-bright and very, very fresh.
Clothing
The Green Tee and Blue Sailor Suit are definitely coming back. If you considered the Inkling Parka or Ocatarian Jacket a must-have, then you might have to cross your fingers for more info. Two new jackets were showcased and they appear to be the standard versions of the Splatoon 2 x 7-11 collab. These puffy bomber jackets are still pretty chic and really represent the military-style that Forge considers key to its brand.
Footwear
Forge never released any shoes in Splatoon, but here in these new photos two different kinds appear to be available for the new title. While these might be from other brands (the tennis shoes look close to Zink's Seahorses, and the boots are channeling Rockenberg's Punk line), they also might be the first shoes we'll see from Forge. Whatever the case may be, both pairs are fantastic alongside the rest of Forge's pieces!
All we need to know now is whether or not Special Duration Up will be the brand's favorite skill — and Ink Saver (Sub) being the rarest of them all.
Hori Headset
Covered earlier this morning, Hori is bringing some new gear to life as we duke it out with friends via voice chat. Read the full article here.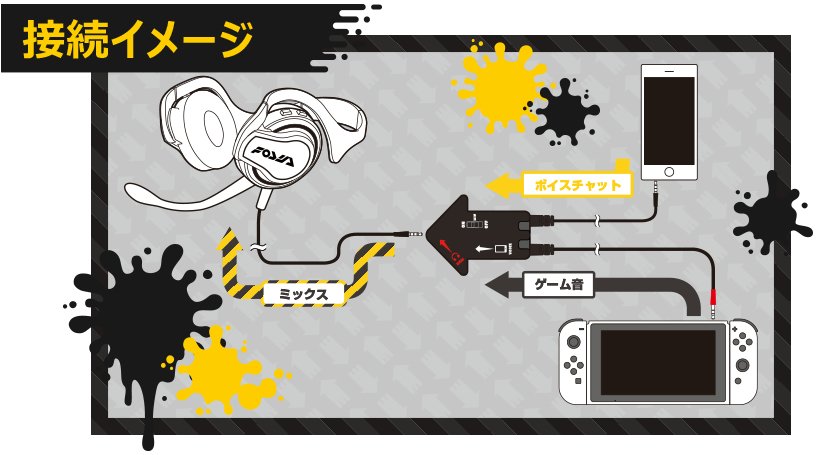 World Hobby Fair Summer 2017
E3 2017 won't be the only place where a Splatoon 2 tournament will be held this year! The World Hobby Fair competition is available for elementary school aged kids instead of adults. Those lucky little squids will get some cool merch, too… even if that shirt has a little bit of a typo.
That's all the news for today, Inklings. Until next time, stay fresh!
Leave a Comment