Welcome to the Nintendo Wiretap: Weekend Edition! Each day the team here at Nintendo Wire works tirelessly to bring you the best, most relevant late-breaking Nintendo news this side of the Mushroom Kingdom. To help make ingesting all these meaty stories easier than Kirby hopped up on Miracle Fruit, we've compiled a handy list of noteworthy announcements and general industry happenings regarding the Big N in the last 48 hours. Without further ado, here's a few things we've picked up over the wire this weekend:
NINTENDO SWITCH UNITS RUMORED TO BE RAMPING UP PRODUCTION
According to the Financial Times, Nintendo is working diligently on increasing production of the Nintendo Switch to meet the current overwhelming demand. We'll be sure to let you know the moment Nintendo officially comments on the matter.
Read more: Nintendo Switch rumored to have increased production
MONSTER HUNTER XX SWITCH BOUND IN JAPAN THIS SUMMER
Sharpen your Switch Axe and load those Gunlances: Heavyweight titan Monster Hunter Double Cross sets its crosshairs for Nintendo Switch this August (in Japan at least)! Feel free to catch up on everything you missed during this past weekend's exciting Monster Hunter Championships livestream and wallow in the realization that your diligent amiibo collections will never be fully complete.
Read more: Monster Hunter XX coming to the Nintendo Switch on August 25th in Japan
Watch here: (Livestream) Japanese Monster Hunter Championship
JAPAN'S DROWNING IN SPLATOON 2 SWITCH SWAG
Even more ink-redible Splatoon themed Switch accessories will be swimming towards Japanese storefronts this summer. Both Hori and Max Games created some truly splatastic Switch cases you won't want to miss out on.
Read more: Japan gets more Splatoon 2 themed Switch accessories
SPLATOON 2 VOICE CHAT KEEPS CHATTER AMONG FRIENDS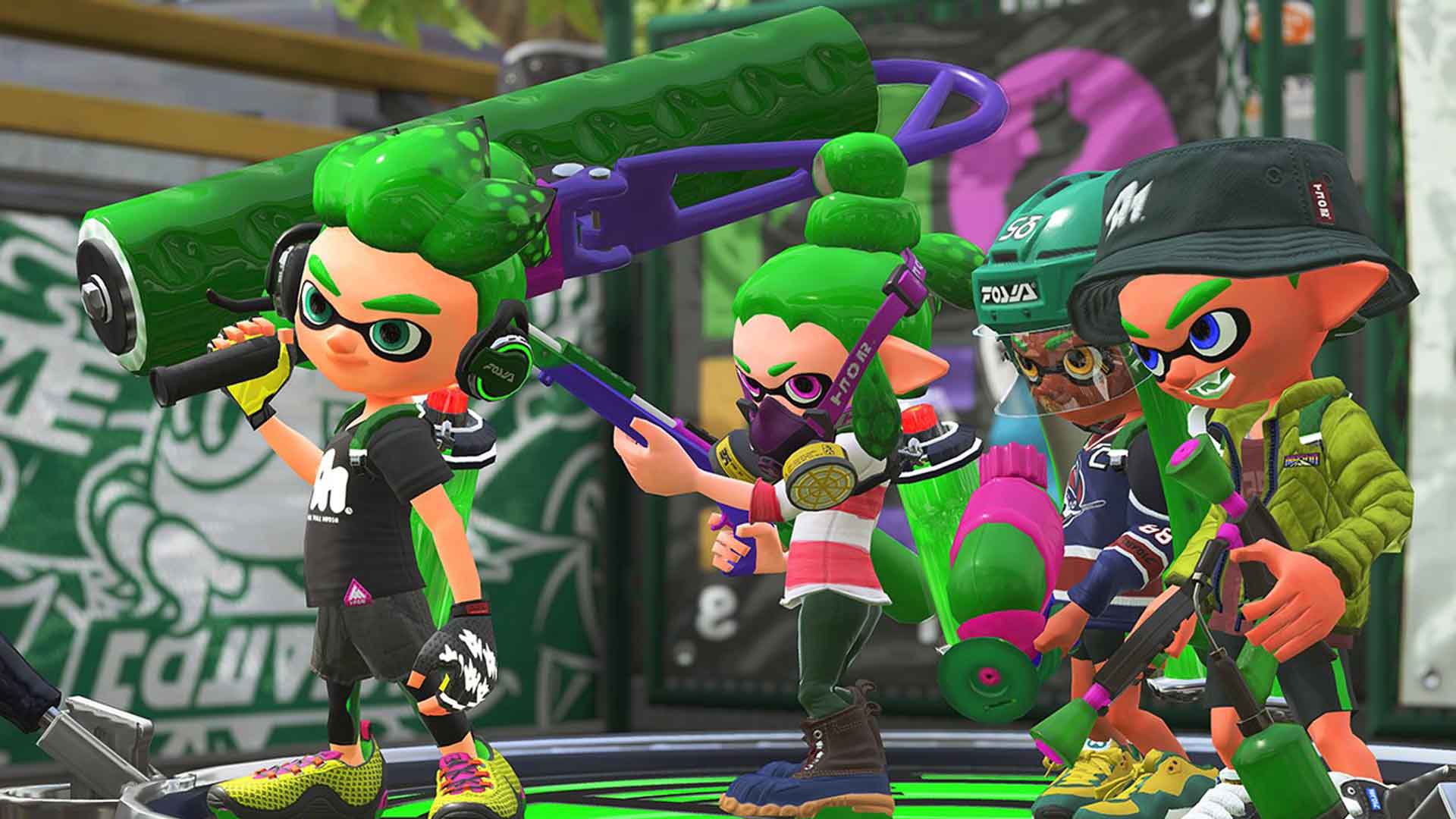 According to statements by Splatoon 2's director, Yusuke Amano, and producer, Hisahi Nogami, voice chat will be limited to only players in your friend list. Now if we could just get it handled through the Switch hardware itself…
Read more: Splatoon 2's voice chat will not allow communication with strangers
ARMS WEBSITE PUNCHES IN
The official North American ARMS website is live for your viewing pleasure! Check it out for a general overview of the game, full character bios, a gallery of battle modes and a whole lot more.
Read more: Fully featured ARMS website now open
SWAPPING COLOR PALETTES IN ARMS' GLOBAL TESTPUNCH IS A SNAP
Check out this colorful protip for all you springy brawlers looking to spice up next weekend's second round of the Global Testpunch.
Read more: Change your character's color in the ARMS Global Testpunch
NETFLIX'S ANIMATED CASTLEVANIA SERIES GOES RETRO
A new piece of artwork riffing on the first game's iconic box art has been resurrected in celebration of the Belmont clan whipping Dracula back in his coffin on Netflix this summer.
Read more: New art released for Netflix's Castlevania series
ANONYMOUS;CODE INCEPTING THE NINTENDO SWITCH
Fans of visual novels and ludicrous anime plots will be happy to learn Anonymous;Code, the next game from the studio behind Steins;Gate, will be heading to the Nintendo Switch. Check out the full trailer below.
Watch here: Anonymous;Code announced for Nintendo Switch release

That's all for today! For all your future Nintendo news, stay plugged in to Nintendo Wire.
Leave a Comment