Welcome to the Nintendo Wiretap! Each day the team here at Nintendo Wire works tirelessly to bring you the best, most relevant late-breaking Nintendo news this side of the Mushroom Kingdom. To help make ingesting all these meaty stories easier than Kirby hopped up on Miracle Fruit, we've compiled a handy list of noteworthy announcements and general industry happenings regarding the Big N in the last 24 hours. Without further ado, here's a few things we've picked up over the wire for today:
MONSTER HUNTER ON SWITCH IS A REALITY AND GETS THE COOLEST NAME EVER
Capcom made a surprise announcement just in time for Monster Hunter's 2017 Championship. Expect to skin some Rathalos hide in Monster Hunter Double Cross on the Switch sometime in the near future (at least in Japan).
Read more: Monster Hunter Double Cross is Switchbound
BELOVED POKÉMON MAGIKARP JUMPS INTO OUR HEARTS
A few days ago, Pokémon: Magikarp Jump swam onto mobile devices with its very own bizarre adventure of deadpan stares and competitive flopping. Notorious water trainer Jaxson Tapp grabs his finest Old Rod and fishes up some first impressions.
Read more: Pokémon: Magikarp Jump walkthrough and impressions
SPLATOON 2 STORY MODE IS A GRIND (THE FUN KIND)
Rails and new extendable walkways got the spotlight treatment on Splatoon 2's official Japanese Twitter account. Take a look at some screenshots and gifs of the two in action below.
Read more: New story mode features for Splatoon 2 revealed
HELIX'S TWITTER GAME COULD USE SOME WORK
Celebrate the launch of the Global Testpunch in style with our latest ARMS news roundup! Watch as the ramen bomber carbo loads for tonight's event and the globular man of mystery gets pummeled into a pile of goop.
Read more: ARMS news roundup: Celebrate the Testpunch with Helix and Min Min
SONIC MANIA SPIN DASHES ON STEAM THIS AUGUST
Mark your calendars, PC gamers: Sonic's retro revival is set for release on Steam on August 15th! Quills crossed for a simultaneous release on Switch.
Read more: Sonic Mania gets an August 15th PC release date
GOLF STORY FOR NINTENDO SWITCH LOOKS TO BE A HOLE IN ONE
A beautiful 16-bit marriage between golf and role-playing games is swinging for Switch later this summer. Check out the delightfully retro trailer below.
Watch here: Golf Story announced for Nintendo Switch
OVER A DOZEN NEW SONGS BOOGIE ONTO VOEZ
The slick, simple rhythmic tappings of Voez is getting 18 brand new songs added to its 100+ playlist. Check out the new trailer below to see each one in action.
Watch here: VOEZ to add 18 free songs in its next update
NEW RADIANT HISTORIA TRAILER SHOWCASES ITS PARTY MEMBERS
With just another month to go before Radiant Historia's hotly anticipated remaster hits Japanese 3DS systems, Atlus uploaded a new video showcasing its many timeless characters.
Read more: Newest Radiant Historia trailer shares some of its party members
ARMS FANART KICKS OFF TODAY'S GLOBAL TESTPUNCH IN STYLE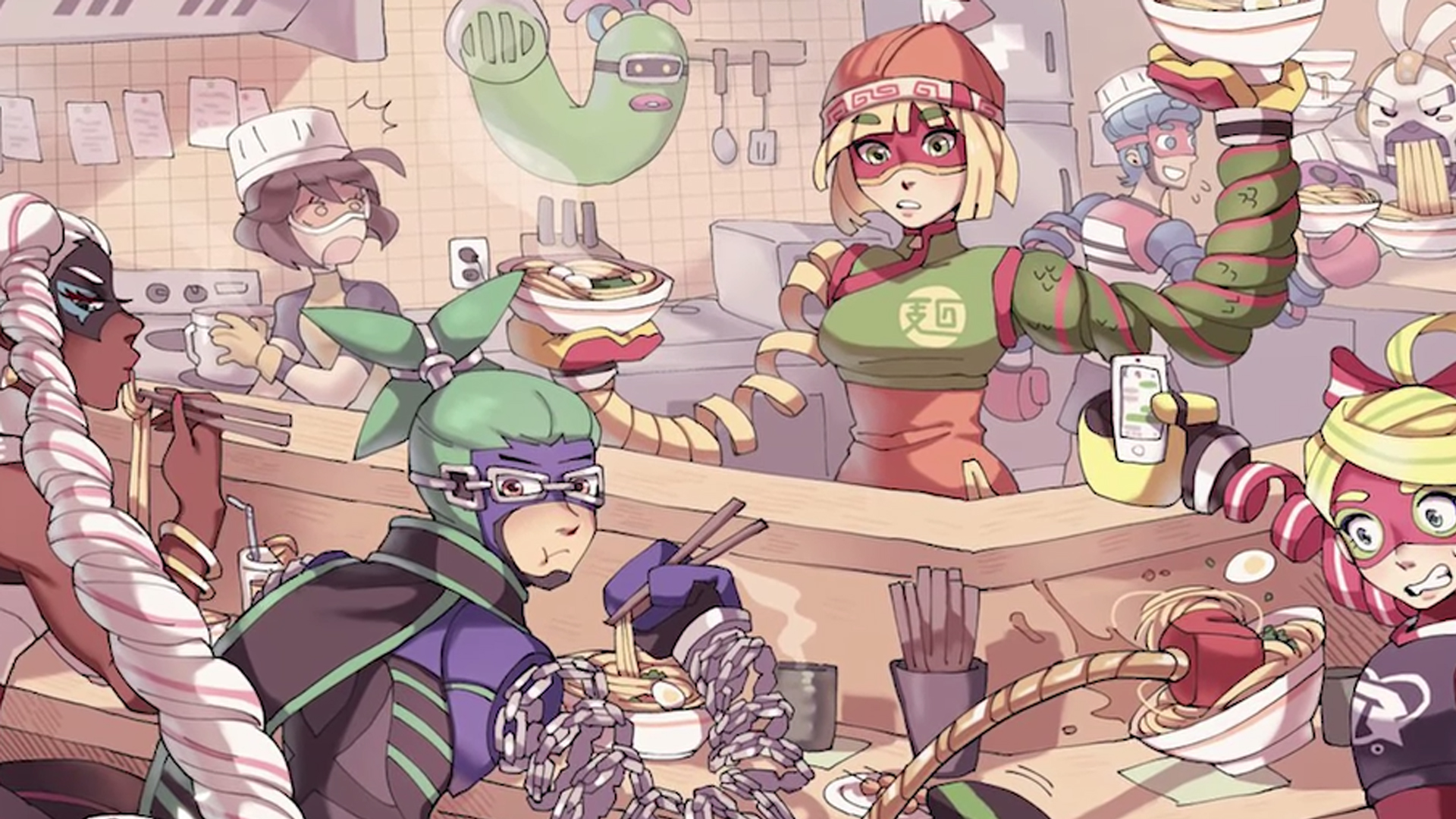 Nintendo Minute revealed all six ARMS art contest winners chosen by the game's producer and art director. Punch into the full episode below for the entire scoop!
Watch here: Nintendo Minute reveals ARMS art winners

That's all for today! For all your future Nintendo news, stay plugged in to Nintendo Wire.
Leave a Comment