Welcome to the Nintendo Wiretap! Each day the team here at Nintendo Wire works tirelessly to bring you the best, most relevant late-breaking Nintendo news this side of the Mushroom Kingdom. To help make ingesting all these meaty stories easier than Kirby hopped up on Miracle Fruit, we've compiled a handy list of noteworthy announcements and general industry happenings regarding the Big N in the last 24 hours. Without further ado, here's a few things we've picked up over the wire for today:
RETURN THE MASTER SWORD FROM WHENCE IT CAME WITH THIS AMAZING BREATH OF THE WILD GLITCH
Just when you thought Breath of the Wild was all out of surprises, it pulls you right back in. A glitch found by YouTuber versat13 was recently discovered, involving too many arrows on screen leading to some spectacular outcomes.
Read more: Breath of the Wild glitch allows you to drop the Master Sword in a spectacular fashion
A VERY SPECIAL MESSAGE FOR THE PINK PUFFBALL'S 25TH BIRTHDAY
Kirby series General Director Shinya Kumazaki took to Miiverse to express his joy over helping to bring Kirby into the world while providing a brief glimpse into future games releasing later this year.
Read more: A message from General Director Shinya Kumazaki for Kirby's 25th birthday
DECORATE YOUR LIVING ROOMS WITH THESE ADORABLE DIY KIRBY X BOXBOY! BOXES
The Kirby birthday celebrations continue with official paper craft downloads on Play Nintendo. Print out your own decorative Popstar showpieces right now alongside the intrepid BoxBoy himself, Qbby.
Read more: Kirby x BoxBoy! Box Builder paper craft and more freebies from Play Nintendo
THE NINTENDO PLAYSTATION PROTOTYPE'S RISE FROM THE DEAD
Ben Heck brought the Super CD system back to life after a great deal of tinkering and ungodly amounts of patience. Check out his latest video where he finally gets it up and running.
Read more: Ben Heck revives the "Nintendo PlayStation" prototype
ARMS PUTS ON A SHOW WITH NEW STAGE, RIBBON RING
The official Japanese ARMS Twitter account continues its barrage of mini announcements, this time unveiling the new stage Ribbon Ring: flashy home to the rock star diva herself, Ribbon Girl.
Read more: Ribbon Ring is the latest stage coming to ARMS
BREATH OF THE WILD'S OPEN AIR WORLD SET TO INFLUENCE THE ZELDA SERIES'S FUTURE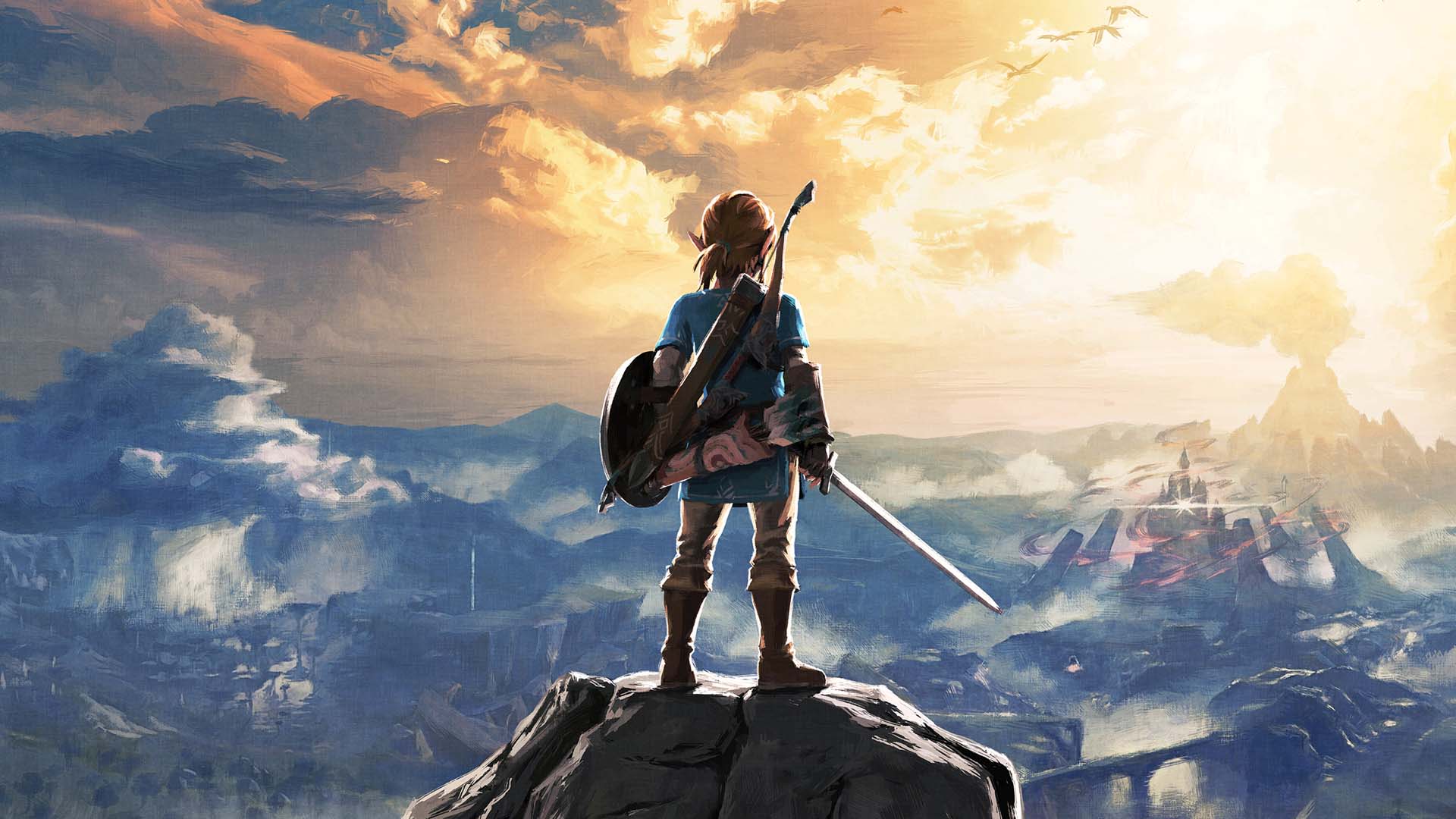 Zelda Producer and Manager Eiji Aonuma recently explained how the concept of open air came to be in Breath of the Wild and why its integration into the series is important for future titles.
Read more: Eiji Aonuma on Breath of the Wild's open air world and where it's taking the Zelda series
FIRE EMBLEM ECHOES PROVES ONE OF THE FRANCHISE'S MOST UNIQUE ENTRIES TO DATE
A new Nintendo Treehouse blog post details the many features and differences setting Echoes apart from other games in the series. Resident Fire Emblem fanatic and franchise veteran Ben Fruzzetti walks you through every detail with a fine-tooth comb, even revealing a few new nuggets of info in the process.
Read more: Treehouse blog details Fire Emblem Echoes mechanics; differences from past and present entries
PLAYTONIC GAMES COMMENTS ON YOOKA-LAYLEE'S MIXED REVIEWS
Brian Shea recently interviewed Writer and Comms Director Andy Robinson from Playtonic Games about Yooka-Laylee's post-launch criticism and polarizing popularity.
Read more: Playtonic Games addresses Yooka-Laylee post-release reactions
PURCHASING IN THE NINTENDO SWITCH ESHOP GETS MORE CONVENIENT
Switch owners tired of whipping out the plastic each and every time a new eShop offering catches their eye will be glad to learn that the portable system can finally store credit card information for future purchases. Welcome to the 21st century.
Read more: The Nintendo Switch eShop now stores credit card information
CALLIE AND MARIE FINALLY PUT ASIDE THEIR PETTY DIFFERENCES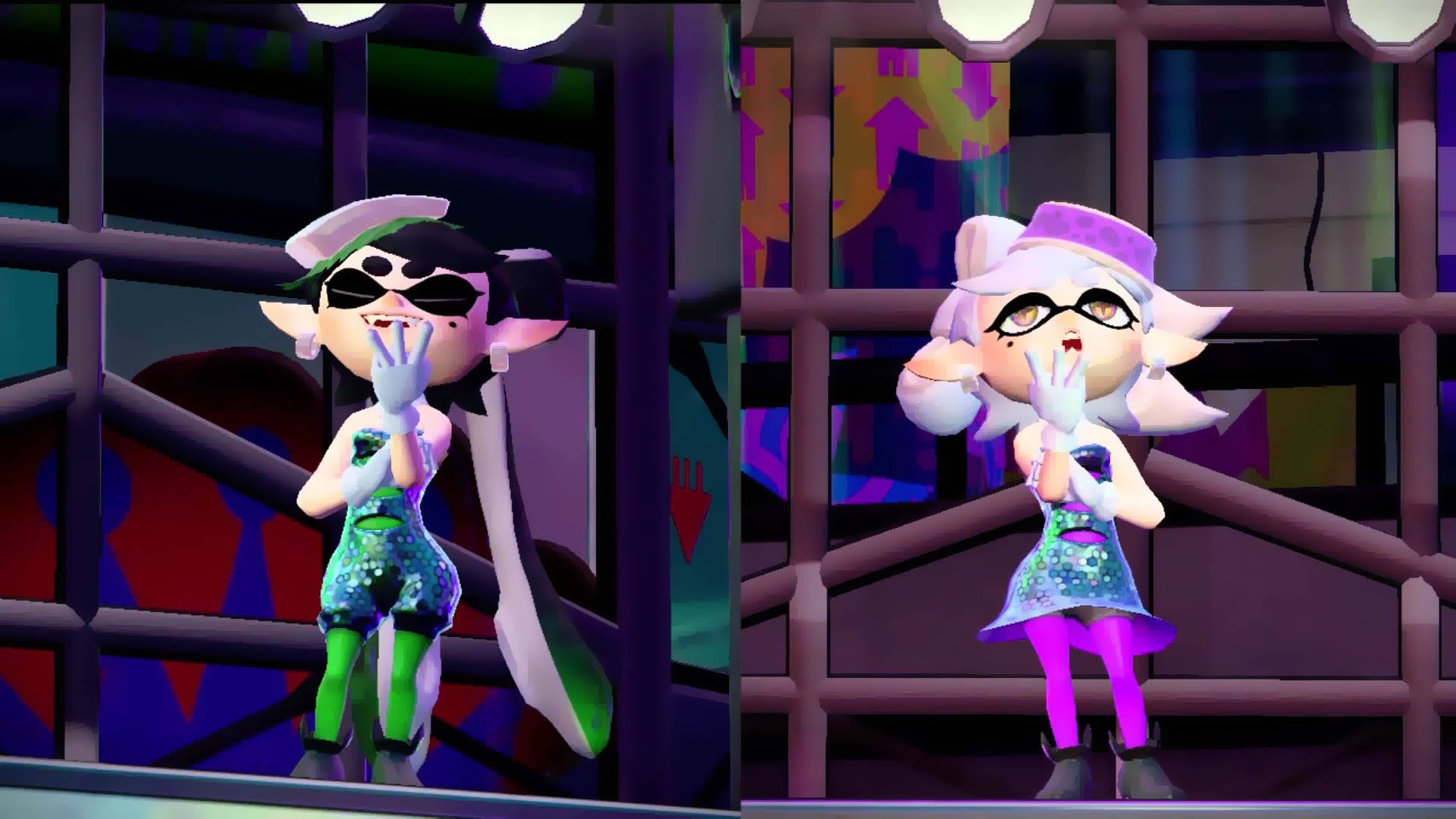 The next chapter in the ever dramatic Squid Sisters Stories takes on a happier tone, focusing on Callie and Marie's reconnection. There may even be a tease or two of customized gear inking its way into the game…
Read more: Squid Sisters Stories: Chapter 4 teases fans
RETRO SHOOT 'EM UP HYPER SENTINEL BLASTS ONTO NINTENDO SWITCH
Retro-styled indie shmup Hyper Sentinel is making the leap to Switch later this year. It's heavily inspired by various games for an age old '80s home computer, making this a must-buy for fans of the genre and hip kids alike. I'm seriously drooling, you guys. Take a look below!
Read more: Retro shoot 'em up Hyper Sentinel heading to the Nintendo Switch
NBA PLAYGROUNDS SLAM DUNKS ONTO THE SWITCH TODAY
Saber Interactive's retro-inspired b-baller NBA Playgrounds dribbles onto the Nintendo Switch today, along with a flashy new launch trailer that's sure to get your Reeboks adequately pumped with excitement.
Watch here: NBA Playgrounds slam dunks onto the Switch today alongside a new launch trailer
FISH FOR GLORY (AND FESTIVAL COINS) IN POKÉMON SUN AND MOON
The Next Pokémon Sun and Moon Global Mission has been announced, tasking Trainers with successfully fishing from as many bubbling spots as possible. The event begins on May 30th, so prepare to get those rods baited with Magikarps and hit the open ocean!
Read more: Next Pokémon Sun & Moon Global Mission to focus on fishing
That's all for today! For all your future Nintendo news, stay plugged in to Nintendo Wire.
Leave a Comment