Welcome to the Nintendo Wiretap: Weekend Edition! Each day the team here at Nintendo Wire works tirelessly to bring you the best, most relevant late-breaking Nintendo news this side of the Mushroom Kingdom. To help make ingesting all these meaty stories easier than Kirby hopped up on Miracle Fruit, we've compiled a handy list of noteworthy announcements and general industry happenings regarding the Big N in the last 48 hours. Without further ado, here's a few things we've picked up over the wire this weekend:
PENNY FOR YOUR THOUGHTS: RETAIL EXCLUSIVE AMIIBO, YAY OR NAY?
Love 'em or hate 'em, retail exclusive amiibo are back with a vengeance this summer. Join the conversation as we kick off our weekly Community Question Block series where we ask you, our beloved and loyal fans, for your thoughts on the latest hot topics in the colorful world of Nintendo.
Read more: Community Question Block: Retail Exclusive amiibo
XENOBLADE CHRONICLES 2 SOUNDTRACK CUES THE WATERWORKS
While we impatiently wait for more details on XC2 next month, legendary composer Yasunori Mitsuda took to Twitter with updates on the game's soundtrack recording. By the sound of it, it's set to be an emotional feast for the soul you won't want to miss, bringing Mitsuda-san himself to the brink of tears.
Read more: Xenoblade Chronicles 2 soundtrack is good enough to make the composer cry
POKÉMON GO LOADING SCREENS EVOLVE INTO WALLPAPERS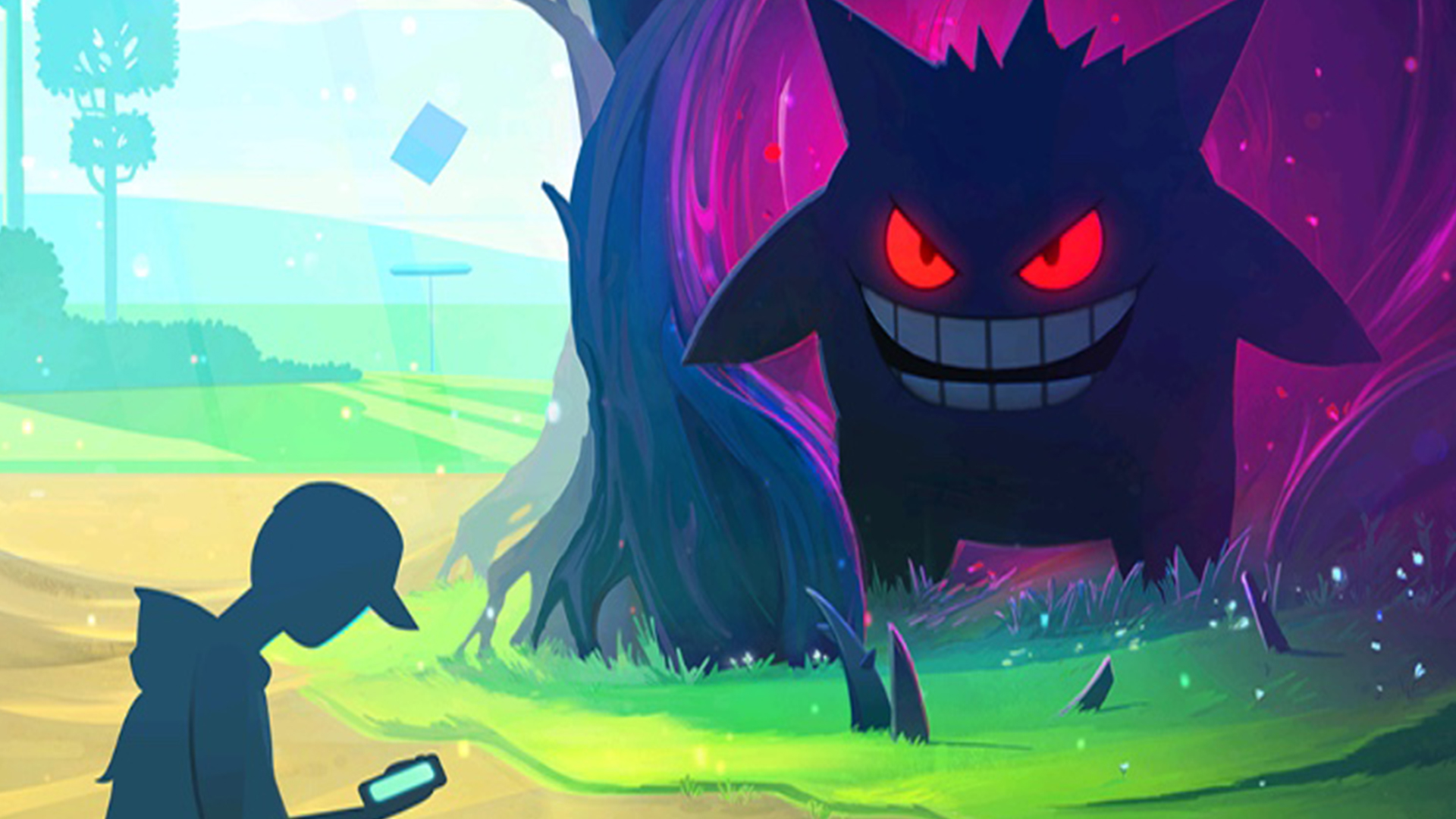 The Pokémon GO team announced that its beautifully vibrant loading screens used in-game upon boot up will soon be available for download as phone wallpapers — which is probably the closest I'll ever get to having an actual Steelix on my team. Sigh.
Read more: Pokémon GO's loading screens will soon be available for download
FREE COMIC BOOK DAY GETS SOME ZELDA LOVE
VIZ Media celebrated Free Comic Book Day with several English-translated manga, including a special Legend of Zelda book.
Read more: VIZ Media offering Zelda manga excerpts for Free Comic Book Day
THE TINIEST OF GLIMPSES INTO RETRO STUDIOS' LATEST PROJECT (WHO AM I KIDDING. IT'S MICROSCOPIC AT BEST)
Alexander Brandon — composer, audio director, voice actor and more — revealed he's working with Retro Studios on an unnamed project. While he couldn't share any details than that, it's sure to set the Metroid fandom ablaze with plenty of hope-filled speculation in the lead-up to E3 next month.
Read more: Alexander Brandon is working on an unnamed project for Retro Studios
YOUR WISH FOR A SHANTAE CHARAGUMIN FIGURE HAS BEEN GRANTED
According to a tweet by series creator Matt Bozon, WayForward is partnering with Volks Inc. to release a Shantae CharaGumin figure. Unfortunately, there are no images of a prototype to drool over, but the illustration provided may give some insight into the sort of pose and style we can expect to see.
Read more: Shantae CharaGumin figure teased by franchise creator
ARMS WILL HAVE TRADITIONAL CONTROL OPTIONS, BUT THEY AREN'T IDEAL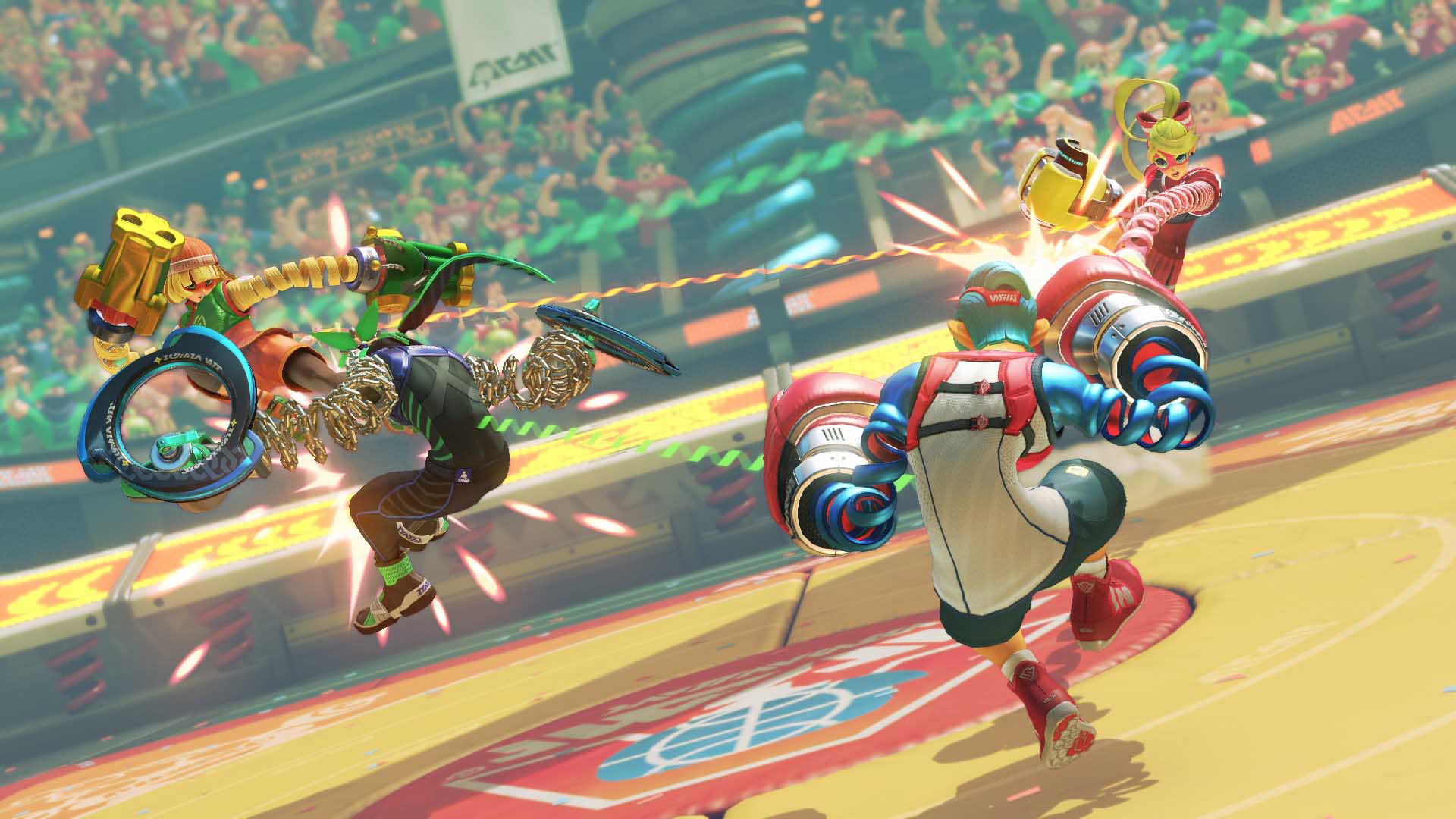 ARMS producer Kosuke Yabuki detailed more on the control options available for the colorful brawler, stating traditional button methods will be available alongside its superior motion controls. Why superior? Apparently, you'll lose the ability to move while punching in different directions, possibly putting you at a minor disadvantage in competitive play.
Read more: ARMS producer sheds light on traditional button control options
SPLATOON 2 MAP ROTATIONS HALVED
Producer Hisashi Nogami revealed that the splatted sequel will have even less time between map rotations, following a two hour rotation instead four hour. The reasoning behind the change is apparently due to the adaptability of weapon loadouts being integral to the online experience.
Read more: Map rotations in Splatoon 2 to last two hours instead of four
ALL SUPER MARIO RUN TOAD RALLY EVENT MILESTONES HAVE BEEN HIT
Super Mario Run players have been busy this past week tallying up Toad runs for a chance at nabbing exclusive statues to decorate their in-game Mushroom Kingdoms. For surpassing the 50 million mark in record time, the elusive Nintendo Switch Statue can now be yours starting on May 12th. Sure beats waiting in line at six in the morning, eh?
Read more: Nintendo Switch Statue unlocked in Super Mario Run
THE 3DS STILL HAS PLENTY OF LOVE TO GIVE
For those of you worried that the 3DS' days are numbered thanks to a certain portable-friendly console entering the market, Nintendo released a handy roadmap as a reminder for all the upcoming 3DS heavy hitters releasing through the fall.
Read more: Nintendo 3DS Roadmap
STEEL THEY SWORD WITH A FIRE EMBLEM ECHOES PRE-PURCHASE
The reimagined RPG epic is nearly upon us, chronicling the intertwining stories of Alm and Celica in their journey to bring an end to war and unify Valentia. Be sure to pre-purchase today so you can jump right into this masterful melding of modern and legacy Fire Emblem gameplay the moment it goes live on May 19th.
Read more: Fire Emblem Echoes pre-load now live

That's all for today! For all your future Nintendo news, stay plugged in to Nintendo Wire.
Leave a Comment