Welcome to the Daily Wiretap! Each day the team here at Nintendo Wire works tirelessly to bring you the best, most relevant late-breaking Nintendo news this side of the Mushroom Kingdom. To help make ingesting all these meaty stories easier than Kirby hopped up on Miracle Fruit, we've compiled a handy list of noteworthy announcements and general industry happenings regarding the Big N in the last 24 hours. Without further ado, here's a few things we've picked up over the wire for today:
NINTENDO SWITCH GETTING LIMITED RESTOCKS LATER THIS WEEK
You may have missed your shot at a NES Classic Edition yesterday, but that doesn't mean you have to suffer the same fate for the Nintendo Switch! Rush to your local Toys"R"Us or Best Buy bright and early this Friday for your chance at nabbing the highly coveted console.
Read more: Nintendo Switch restocks hitting Toys"R"Us and Best Buy this Friday
COMPLETE YOUR ALOLAN STARTER PLUSH COLLECTIONS
The Japanese Pokémon Center released larger plushes of Decidueye, Incineroar and Primarina to help capture what makes each starter so special. Take a stroll through the pocket monster store itself with shameless Rowlet fanatic Ricky Berg for all the soft, plushy details.
Read more: Alolan starter final evolution plushes make their Pokémon Center debut
GEAR UP FOR THE E3 PRE-RELEASE SPLATOON 2 TOURNAMENT
Nintendo of America announced a Splatoon 2 tournament splatting its way to E3 2017. Details on the event are scarce, but seeing as the expo is just over a month out we're likely to get our tentacles on more info soon.
Read more: Nintendo of America hosting a pre-release Splatoon 2 tournament at E3
JAKKS PACIFIC SELLING SPLATOON 2 TOYS LATER THIS YEAR
Toy company Jakks Pacific will be releasing brand new figures later this year in celebration of Splatoon's sequel. Specifics on the toys themselves are rather sparse, but they're sure to be ink-redible additions to your already robust World of Nintendo collections.
Read more: Jakks Pacific is planning to bring Splatoon 2 toys to stores this year
SQUID SISTERS STORIES HINTS AT SPLATOON 2 NARRATIVE
Curious why we've heard next to nothing regarding Splatoon 2's story? It would seem Nintendo is working to slowly fill in the gaps as we approach launch with a series of Squid Sisters Stories: a section of the Splatoon 2 official site that tells the tale of events after the 16th and final Splatfest in the original game.
Read more: Splatoon 2 official site updates with Squid Sisters Stories
SONIC FORCES' GREEN HILL ZONE THROWBACK IS NOSTALGIA WITH A TWIST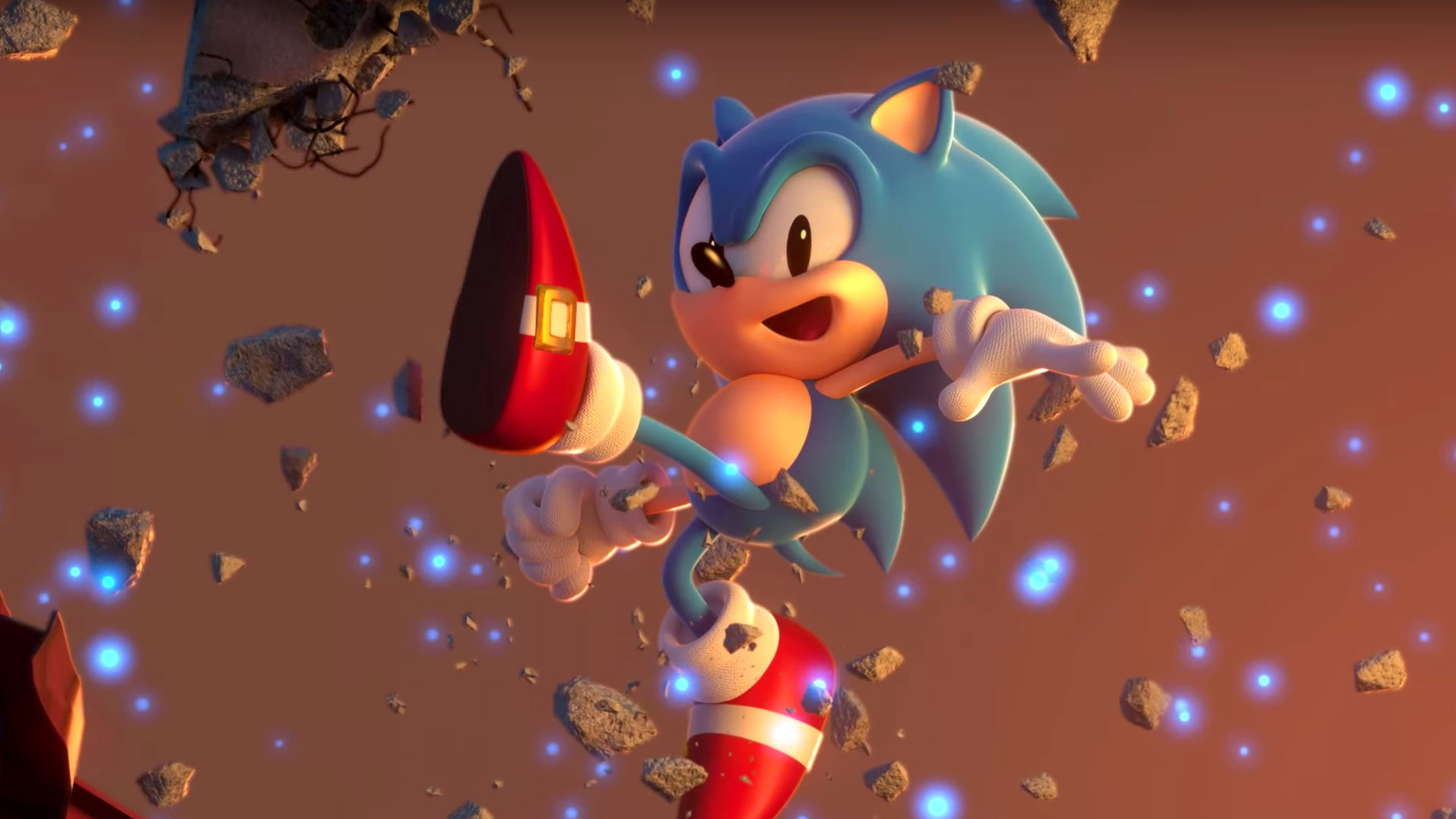 Sega provided a new video featuring a full run-through of Green Hill Zone for Classic Sonic. Notable features spotted by Ricky Berg's eagle eyes include animations straight out of Sonic CD, the replacement of all the Zone's water with sand and potential multiple pathways.
Watch here: Sonic Forces brings back Green Hill Zone for Classic Sonic
NBA PLAYGROUNDS' ROSTER IS A SLAM DUNK
The full roster was revealed for the upcoming over-the-top basketball game NBA Playgrounds, including NBA legends Shaq, Magic Johnson and Wilt Chamberlain. Check out every single player that made the cut below.
Read more: NBA Playgrounds roster announced
MILLIONS OF NEWBORN 'MONS FLOOD PROFESSOR WILLOW'S DOORSTEP
Another Pokémon GO event has come and gone. In the aftermath of the most recent Easter themed eggstravaganza, birth control sales plummeted as a whopping 87 million Pokémon were hatched in the short span of a week. That's a lot of Wonder Trade fodder!
Read more: 87 million eggs hatched during Pokémon GO's Easter Eggstravaganza
ALOLAN POKÉMON SWARM POKÉMON SHUFFLE
Alolan Pokémon finally shuffle their way into the mobile Poké puzzler! Starting today, players can encounter familiar Alolan natives, including a special stage featuring Litten.
Read more: Alolan Pokémon have arrived in Pokémon Shuffle
RIBBON GIRL GETS SCHWIFTY
Hot on the heels of yesterday's Ninjara alternate color announcement, the Japanese ARMS Twitter account has revealed a sweet secondary palette swap for Ribbon Girl.
Read more: Ribbon Girl's alternate ARMS color palette revealed
VOTE FOR THIS AMAZING LEGO IDEAS BREATH OF THE WILD SET IMMEDIATELY
Why choose between the two when fans of tiny toy bricks and Triforce wielding heroes can enjoy this fanmade Lego set based on The Legend of Zelda: Breath of the Wild? While extremely unlikely to happen without Nintendo's permission, give it your vote to show the Big N there's a demand for such awesome things.
Read more: Lego Ideas features fanmade Zelda: Breath of the Wild Lego set
WE LIKE IKE! WE LIKE IKE!
Believe it, Fire Emblem fans: Ike is finally making his grand debut in Fire Emblem Heroes! He'll be bringing along Soren, Titania and Mist to represent the Greil Mercenaries core in full. Expect new maps and missions to obsess over as you spend every last orb praying to the RNG gods for the blue haired badass himself.
Read more: Enter the World of Radiance, Ike and more coming to Fire Emblem Heroes

That's all for today! For all your future Nintendo news, stay plugged in to Nintendo Wire.
Leave a Comment