Please understand: Today's edition of the Daily Wiretap does not include the audio and visual version; however, the video will return for tomorrow's Wiretap. For now, we hope you enjoy today's full roundup of Nintendo news below!
Welcome to the Daily Wiretap! Each day the team here at Nintendo Wire works tirelessly to bring you the best, most relevant late-breaking Nintendo news this side of the Mushroom Kingdom. To help make ingesting all these meaty stories easier than Kirby hopped up on Miracle Fruit, we've compiled a handy list of noteworthy announcements and general industry happenings regarding the Big N in the last 24 hours. Without further ado, here's a few things we've picked up over the wire for today:
JAPANESE DRAGON QUEST XI FANS GRACED WITH A RELEASE DATE AND SPECIAL BUNDLE
Dragon Quest XI received an official launch date of July 29th in Japan! Accompanying this monumental revelation, Square Enix is unleashing an unprecedented bundle containing both the PS4 and 3DS versions of the game. Here's hoping the four year wait for VII's western localization doesn't repeat itself.
Read more: Square Enix to offer PS4 and 3DS versions of Dragon Quest XI in one bundle
BAYONETTA'S COUNTDOWN SURPRISE LEAKED A TAD EARLY
Pretty much what everybody assumed, Bayonetta's cheeky countdown timer turned out to be the announcement of a PC port for the original game, available now for purchase via Steam.
Read more: Bayonetta now available on PC
GET PAID BY NINTENDO TO HACK THE SWITCH
Nintendo has once again teamed up with HackerOne to offer bounties to hackers who can find and pinpoint Switch security flaws, paying out anywhere from $100 to $20,000. If you happen to be a cyber sleuth with some extra time to kill, read on for all the nitty gritty details on specific vulnerabilities Nintendo's looking to squash.
Read more: Nintendo offers bounties to hackers who can find flaws in Switch's security
FIRST 4 FIGURES FIGHTER KIRBY STATUE WILL COST YOU A PRETTY PENNY
Announced just a few days ago, the veil was officially lifted on Fighter Kirby's price, with pre-orders now live for a whopping $269.99.
Read more: First 4 Figures: Fighter Kirby coming later this year
FASHION FRESH SPLATOON THEMED BABY-G WATCHES IGNITE JAPAN NEXT MONTH
Casio announced a vibrant new pair of Baby-G watches inspired by Splatoon. Two models kick off the Splatter Patterned Series, with your choice of white or black as the primary colors backing the patented ink-drenched designs.
Read more: Splatoon themed Baby-G watches are heading to Japan
FIRE EMBLEM ECHOES RECEIVES HIGH PRAISE FROM FAMITSU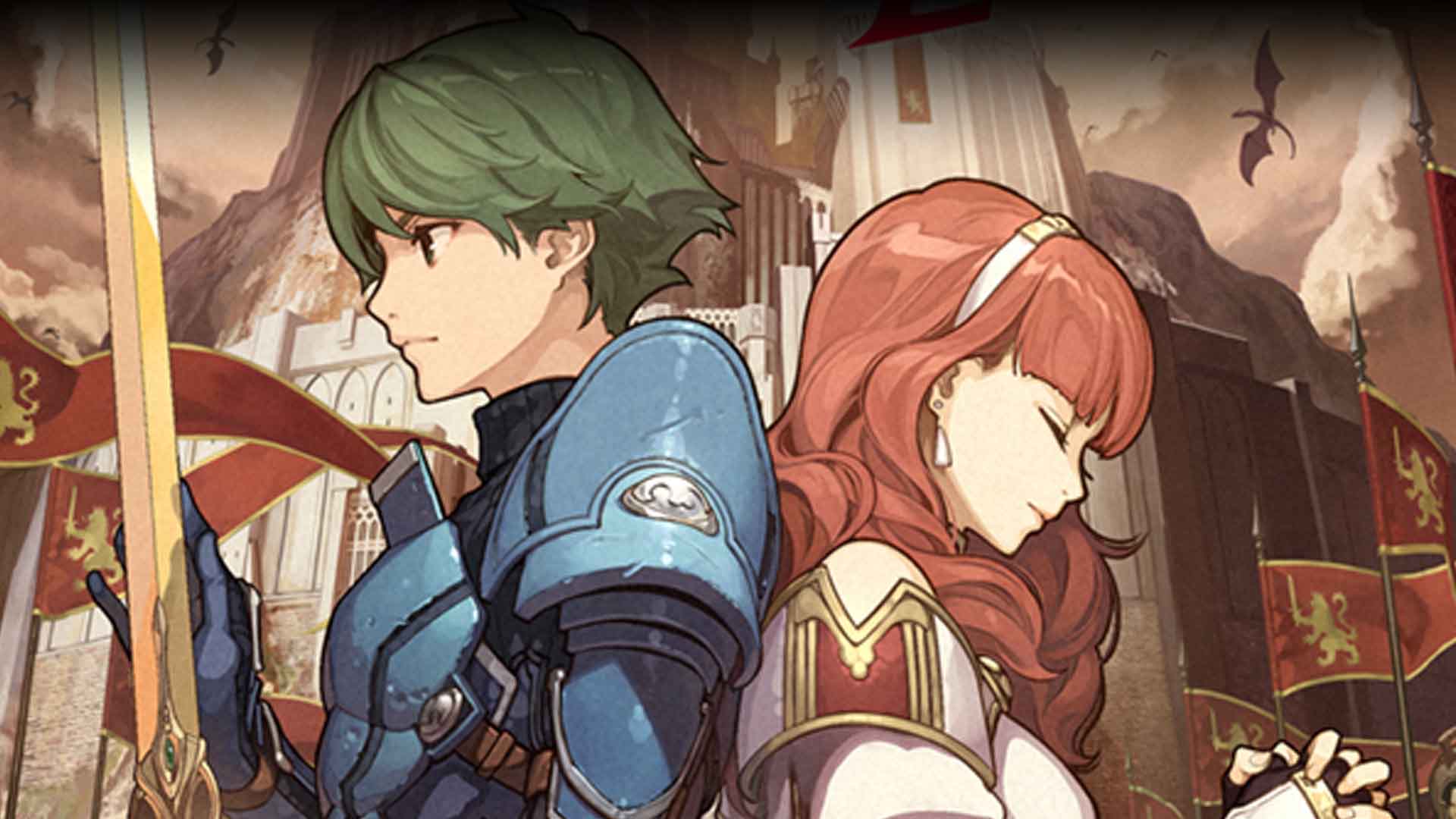 Japanese reviews for the upcoming Fire Emblem Gaiden remake are starting to trickle in, with Famitsu already awarding it the highest score the franchise has ever received from the publication to date. Get hyped!
Read more: Fire Emblem Echoes: Shadows of Valentia gets high marks from Famitsu
NATIONAL STREETPASS WEEKEND RETURNS FOR SPRINGTIME SHENANIGANS
A new National StreetPass event kicks off later this weekend in celebration of the warmer season! Make sure you boot up your favorite games and clear out any backlogged passersby before Thursday. I know for a fact my Streetpass Plaza could use a good spring cleaning.
Read more: National StreetPass Weekend – Spring Edition kicks off this Thursday
EXCITING NEW DETAILS ON MARIO KART 8 DELUXE'S MANY FEATURES
Courtesy of European previews, we've got details on some new features making the rounds for Mario Kart 8's Switch debut. Most notably, all characters (with the exception of Gold Mario) will be unlocked from the start, and a new third drift spark will provide an even stronger boost for connoisseurs of the kart.
Read more: Mario Kart 8 Deluxe features a pink drifting boost, almost all characters unlocked from the start
ANOTHER FANTASTIC MARIO KART 8 DELUXE TRAILER RACES FORWARD
Nintendo UK released a brand new Mario Kart 8 Deluxe trailer showcasing the game's many new racers and returning tracks.
Read more: New Mario Kart 8 Deluxe trailer showcases new racers and courses
THE NEWEST FIRE EMBLEM ECHOES TRAILER WILL MAKE YOU FEEL FEELINGS
Let the wave of emotions wash over you as you absorb the latest heartfelt story trailer for Fire Emblem Echoes — no small feat for a mere 30 seconds of footage.
Read more: Experience all the feels by watching the newest Fire Emblem Echoes trailer
GAMECUBE EMULATION ON MOBILE BEATS NINTENDO TO THE PUNCH
Nintendo may not be ready to grace their Virtual Console with GameCube titles, but that hasn't stopped passionate emulators from picking up the slack. YouTuber GuruAidTechSupport was able to get the popular GameCube emulator, Dolphin, running smoothly on the upcoming Galaxy S8.
Read more: GameCube emulation running perfectly on Galaxy S8
BADASS CONCEPT ART FOR STEAMWORLD DIG 2 SURFACES
Image & Form shared some beautiful concept art for its upcoming SteamWorld Dig sequel. Summer can't come soon enough!
Read more: Image & Form shares concept art for SteamWorld Dig 2
DISGAEA 5 GETS A NEW TRAILER
NIS America released a brand new English trailer for the upcoming Switch title Disgaea 5 Complete, focusing on many of the game's characters.
Read more: (Video) Disgaea 5 Complete – Character Trailer 1
BULLET HELL SHOOTER SINE MORA EX MAY BE BLASTING ONTO SWITCH SOON
If a recently filed rating by the Brazilian Advisory Rating Board is to be believed, side-scrolling shooter Sine Mora EX is heading to the Switch in the near future! Shmup fans will definitely want to check out the gameplay trailer below.
Read more: Sine Mora EX given a rating for the Switch by the Brazil Advisory Rating Board
THE KONAMI CODE BREAKS THE FOURTH WALL
In commemoration of the nation's 150th birthday, the Bank of Canada website added an exciting Easter egg for all us gaming nerds. Why not visit the site yourself and see what happens when you punch in the infamous Konami code? Go on, we'll be waiting right here when you're done.
Read more: Try out the Konami code hidden on Canada's 150th birthday page
PNC PARK PLAYS MARIO IN A SURPRISING NEW WAY
PNC Park in Pittsburgh, home of the Pittsburgh Pirates, used its brand new, 11×136 foot long video touch screen to get in a little Mario action between innings. Check out this crazy new way to play where you can become the red capped plumber himself!
Read more: PNC Park offers a Mario experience through a 136 foot long video touch screen

That's all for today! For all your future Nintendo news, stay plugged in to Nintendo Wire.
Leave a Comment