Welcome to the Daily Wiretap! Each day the team here at Nintendo Wire works tirelessly to bring you the best, most relevant late-breaking Nintendo news this side of the Mushroom Kingdom. To help make ingesting all these meaty stories easier than Kirby hopped up on Miracle Fruit, we've compiled a handy list of noteworthy announcements and general industry happenings regarding the Big N in the last 24 hours. Without further ado, here's a few things we've picked up over the wire for today:
THE LONG-AWAITED TRINITY OF MISSING SMASH BROS. AMIIBO POSSIBLY CPSIA CERTIFIED
Nintendo updated its product safety page with four (yes, four) brand new amiibo certificates. Item numbers suggest they're from the Smash Bros. series, with the mystery fourth figure setting the internet ablaze with Switch port rumors and DLC character speculations.
Read more: Four mystery amiibo added to CPSIA page, appear to be Smash Bros.
SPLATOON 2 GLOBAL TESTFIRE PRE-DOWNLOAD AVAILABLE NOW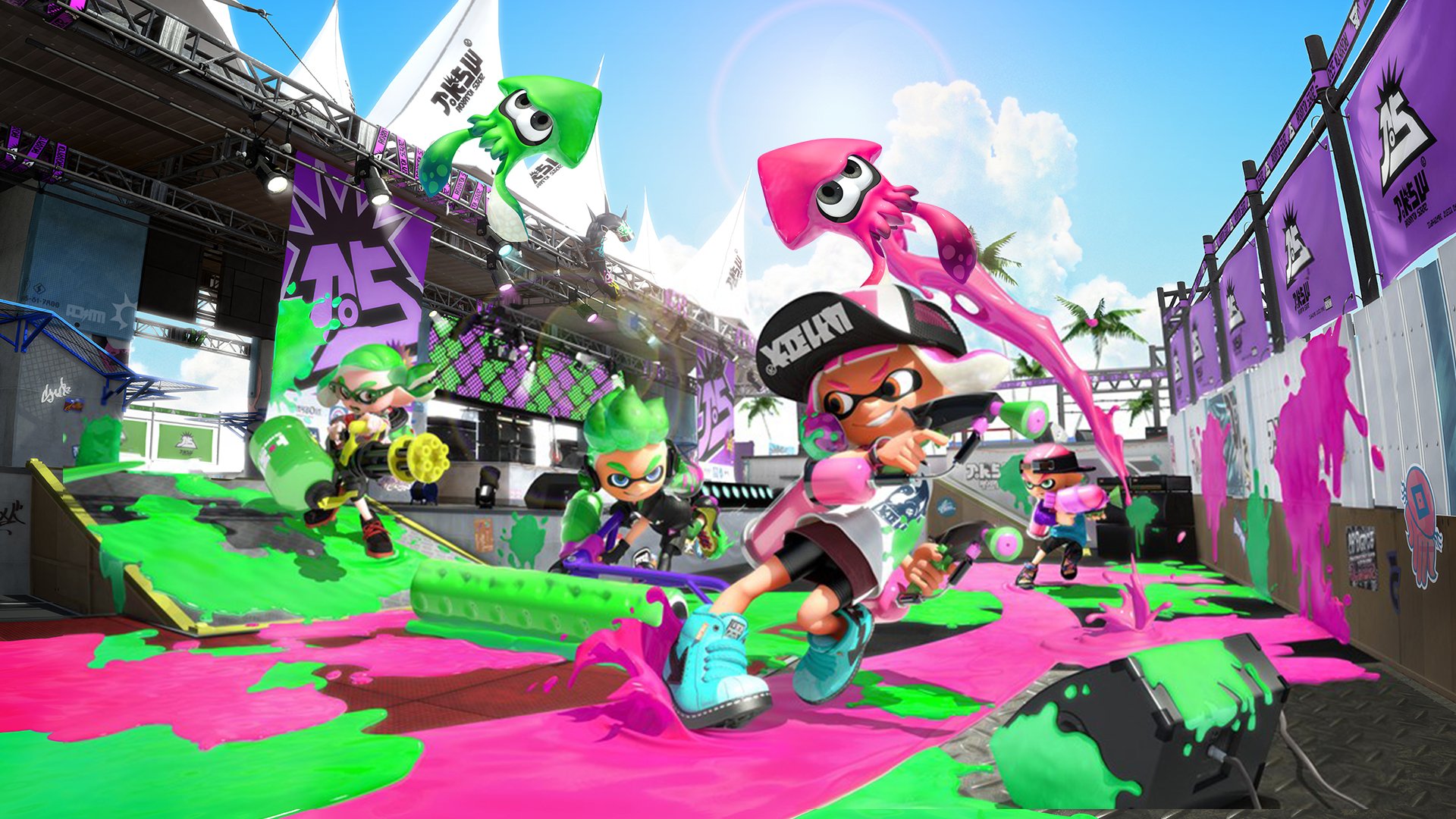 Ready your trigger fingers! We're less than two weeks away from Splatoon 2's Global Testfire event. Given the limited timeslots available for splatting up the competition, make sure you pre-download the free application without delay!
Read more: The Splatoon 2 Global Testfire is ready to download
ALL THREE BREATH OF THE WILD "MAKING OF" VIDEOS GO LIVE
While originally intended to be spaced apart over the course of the next few days, Nintendo seems to have accidentally uploaded all three videos of its behind the scenes peek through Breath of the Wild's development. It's a highly enjoyable watch clocking in at about a half hour, detailing everything from story and character development to nailing down the newly realized open-air concept.
Watch here: The Making of The Legend of Zelda: Breath of the Wild video series now live
NINTENDO LIKELY TO MEET SWITCH LAUNCH SALES EXPECTATIONS
As the dust starts to settle and sales numbers for the Switch trickle in, it's looking pretty likely the portable console will meet its 2 million unit sales goal by the end of March. Read on as we crunch the numbers.
Read more: Nintendo has nearly met its goal of selling 2 million Switch units by the end of March
A NEW BLAZING BLADE FOCUS THREATENS YOUR WALLETS IN FIRE EMBLEM HEROES
New heroes enter the fray, adding Blazing Blade characters Ninian, Karel, Rebecca, Priscilla, Lucius and Jaffar. Courtesy of the Voting Gauntlet's rousing success, log in today to be gifted 20 Orbs instantly: just enough for a full summoning session.
Read more: Blazing Blade characters headline new Fire Emblem Heroes Focus
FAMITSU SHARES EVEN MORE FIRE EMBLEM ECHOES DETAILS
Famitsu dropped a couple notable nuggets of info for Fire Emblem's latest 3DS outing. Multiple difficulty levels and optional permadeath options will return for the classic Gaiden remake. Also, terrain will play an important tactical role in battles, and a new time altering mechanic lets players rewind unit movements at will (with some restrictions).
Read more: Further Fire Emblem Echoes: Shadows of Valentia info details new characters, Mila's Gear mechanic
SYMPHONY OF THE GODDESSES TOUR HITS THE ROAD AGAIN
A full schedule for The Legend of Zelda: Symphony of the Goddesses fifth worldwide tour has officially dropped. Check out if the legendary performance of the series' most memorable music is coming to a city near you!
Read more: The Legend of Zelda: Symphony of the Goddesses 2017 tour details
A TRIO OF TOMORROW CORPORATION GAMES LIGHT THE SWITCH ON FIRE
Originally sleighted for release alongside the Switch two weeks ago, Tomorrow Corporation's triple threat of goo stacking, doll burning, and math solving titles hits the eShop this Thursday. Feed the flames of impatience by checking out each one's zany launch trailer in the link below.
Read more: Tomorrow Corporation games hitting the Nintendo Switch this Thursday
BOWSER WATCHES HIS LANGUAGE IN A NEW MARIO SPORTS SUPERSTARS TRAILER
As the hype train for Mario Sports Superstars slowly leaves the station, Nintendo of America saw fit to share a brand new trailer for the compilation sports title: complete with cheesy sports commentator. Expect major league hairflips and golf slicing dinosaurs when the game finally launches on March 24th.
Watch here: (Trailer) Mario Sports Superstars: 5 sports in 1 game
NINTENDO REFLECTS ON THE SWITCH'S UNEXPECTED PLACES EVENT
Nintendo of America recently wrapped up its Switch in Unexpected Places tour. To celebrate the incredible journey, a highlight reel featuring all the remote locations visited throughout the country is available for your viewing pleasure.
Watch here: (Video) Nintendo Switch in Unexpected Places

That's all for today! For all your future Nintendo news, stay plugged in to Nintendo Wire.
Leave a Comment