Sora has finally arrived as the final fighter in Super Smash Bros. Ultimate! With him come other Kingdom Hearts elements, like a DLC Spirit Board and the Hollow Bastion stage. It's there that multiple pieces of Kingdom Hearts music will be at home, though it'll take a little extra effort to get one of them. 
Unlike most DLC music in Smash Ultimate, which is available once its corresponding Challenger Pack or Mii Fighter costume is purchased, Kingdom Hearts' "Dearly Beloved -Swing Version-" needs to be unlocked via a unique method. Read on for how you can add this jazzy rendition of the series' theme to your My Music.
How to unlock "Dearly Beloved -Swing Version-" in Super Smash Bros. Ultimate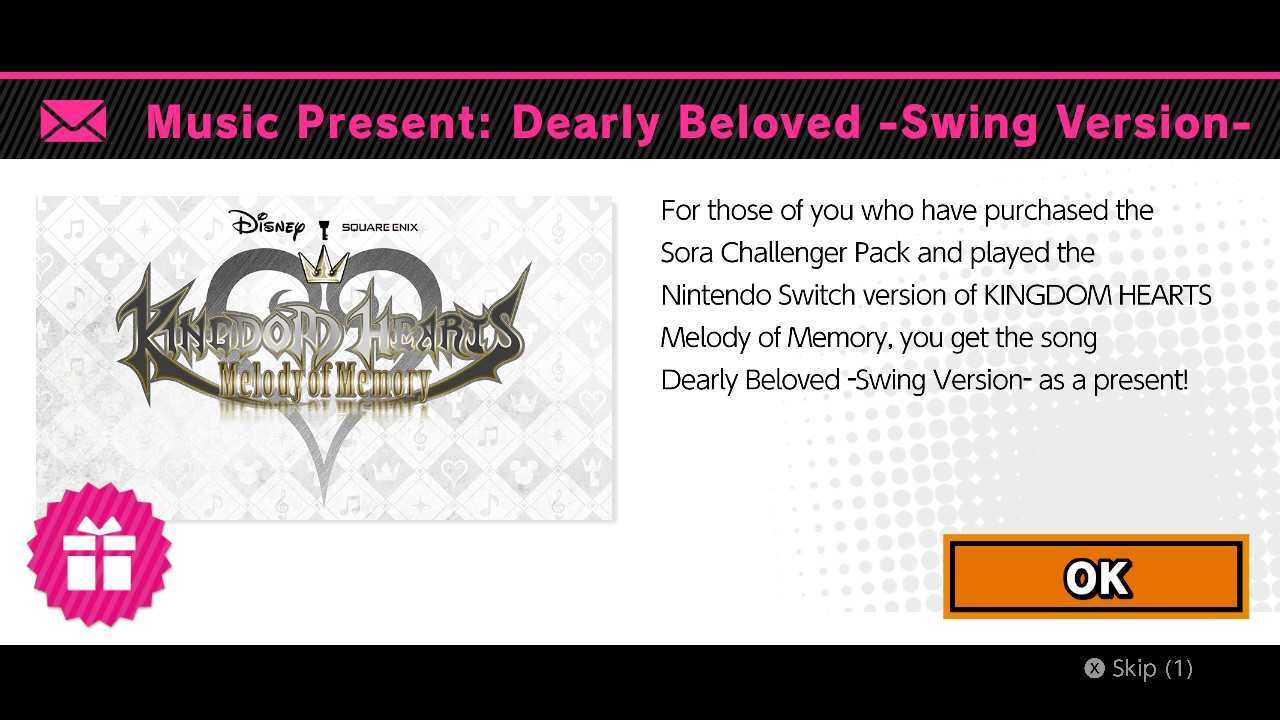 To access "Dearly Beloved -Swing Version-," you'll need to own a completely different game. By having data for Kingdom Hearts: Melody of Memory on your Switch, you'll be gifted this arrangement that's played on the rhythm game's title screen. 
Once you've seen the above notification on startup of Smash Ultimate, this version of "Dearly Beloved" will be available just like any other song in the game. It can be found by heading to the "Vault" menu, then "Sounds," "Music," and finally the "Kingdom Hearts" sub-section for your listening pleasure.
It's important to note that — no matter what — you need to have purchased Sora in order to unlock "Dearly Beloved -Swing Version-." Simply having Melody of Memory data on your Switch and starting up Smash won't do it if you haven't also bought the Keyblade's chosen. 
Other game data based unlocks have been limited to Spirits, and eventually have been available via more typical in-game means. Whether this Kingdom Hearts song will follow suit in the future remains to be seen.
More Super Smash Bros. Ultimate guides
Need more help in Super Smash Bros. Ultimate? Check out our other guides:
Leave a Comment