Fire Emblem: Shadow Dragon & the Blade of Light
Console: Nintendo Switch (Console Exclusive)
Availability: Digital (eShop) exclusive (limited release)
Genre: JRPG
North American Release Date: December 4th, 2020
Japanese Release Date: December 4th, 2020
European Release Date: December 4th, 2020
ESRB Rating: E
Supported Play Modes: TV, Tabletop, Handheld
No. of Players: 1 player
Nintendo Switch Online Support: Save Data Cloud
File Size: 30 MB
amiibo Compatibility?: No
Demo Available?: No
Developers: Intelligent Systems, Nintendo


Synopsis
Play the Famicom classic that started the Fire Emblem legacy—localized for the first time! 
Meet Marth and recruit some of the most beloved Fire Emblem characters in their 8-bit glory as you play through all 25 chapters of this classic Famicom tactical role-playing game, localized and released for the first time in North America—for a limited time.
Special Editions
Anniversary Edition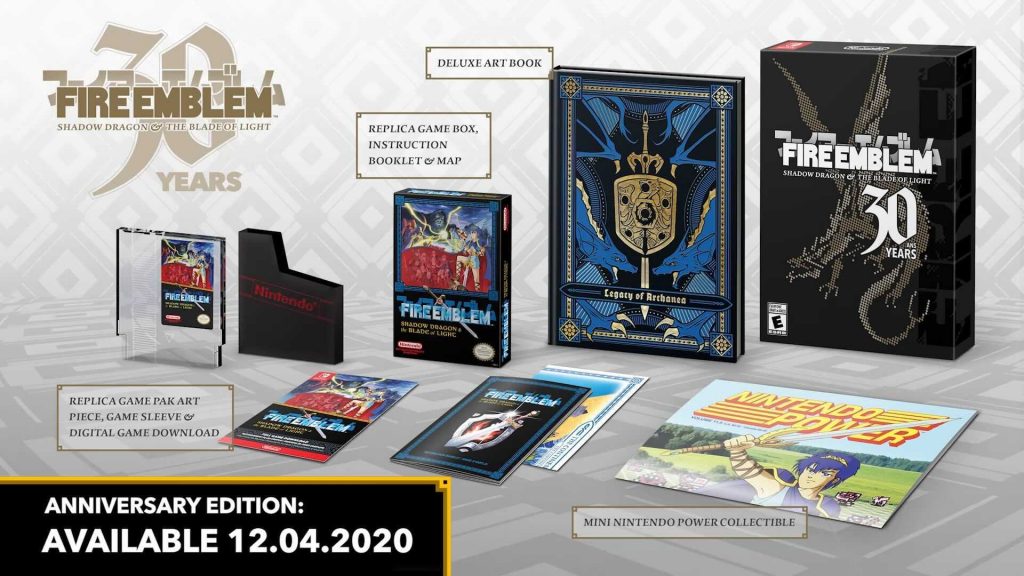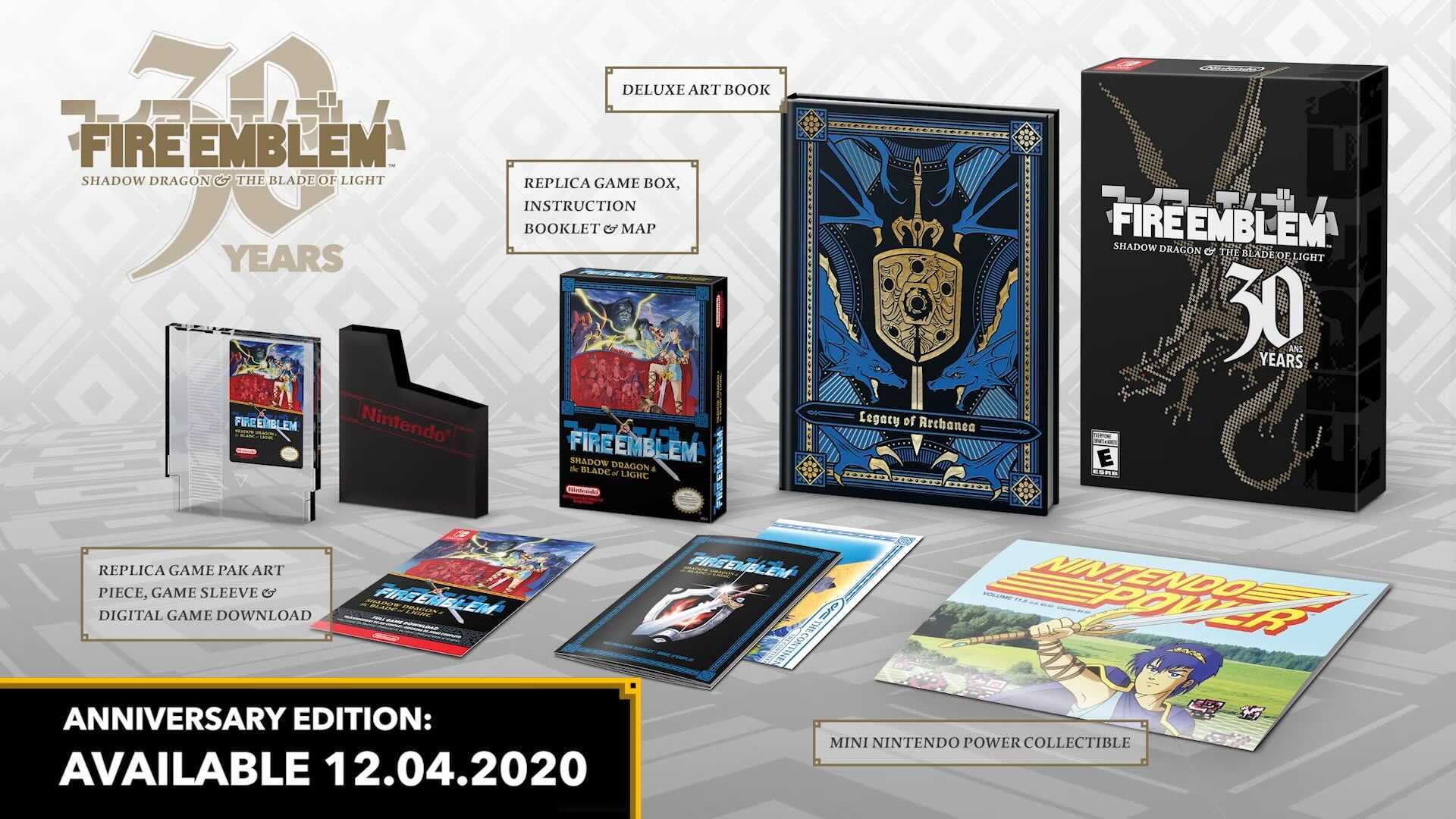 Deluxe art book
Replica game box
Instruction booklet
Map
Replica Famicom Game Pak art piece
Game sleeve
Digital code download
Mini Nintendo Power collectible
Latest News and Articles
Guides
More from This Series
You might be interested in some more games from this series. Click a game below to learn more!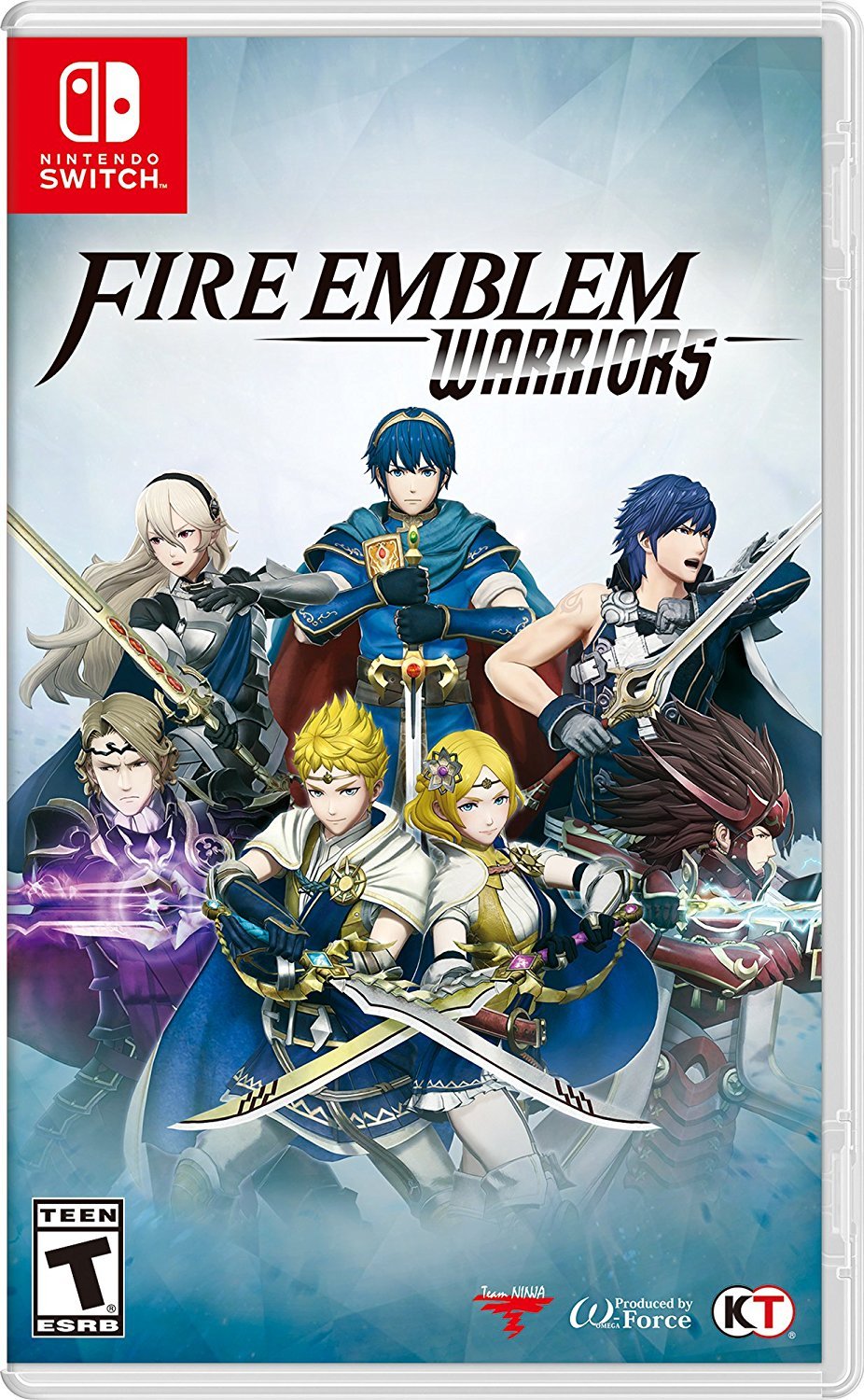 Fire Emblem Warriors
Fire Emblem: Three Houses
Fire Emblem Heroes
[crfp]