Last Friday the latest Nintendo Switch model hit store shelves, more than six years on from the system's original release. The Mario Red OLED gives the device a familiar red hue with some very subtle references to Nintendo's mascot on the back and inside the dock, and it's already proven to be a shot in the arm in Japan.
Bloomberg has reported that Switch sales are up in the region with 110,241 units selling last week, coinciding with the limited edition version's launch. This matches similar boosts to sales from the Tears of the Kingdom and Splatoon 3 themed systems released over the past two years.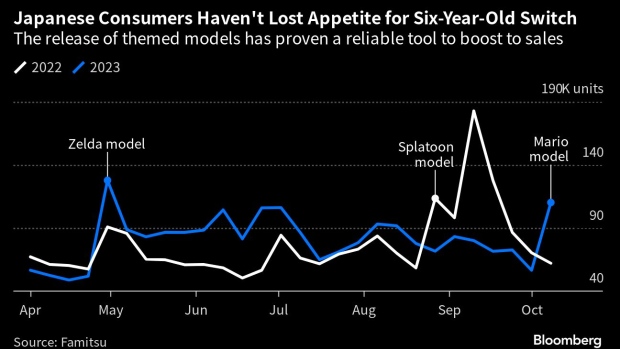 With rumors abound that a new Nintendo console is on the horizon we'll just have to wait and see if Nintendo will keep the Switch alive with similar themed consoles, but Mario would be a solid way to send things off!

Leave a Comment