Diddy Kong, Funky Kong, Pauline, and Peachette have been announced as the final new playable drivers heading to Mario Kart 8 Deluxe as part of its Booster Course Pass DLC.
Aside from the four new racers, Booster Course Pass Wave 6 will also include Wii Daisy Circuit alongside seven other yet-to-be-revealed courses.

While these four racers have all appeared in the soon-to-be-sunsetted Mario Kart Tour, this will mark the first time Pauline and Peachette have been playable drivers outside of the mobile game.
Diddy Kong debuted as a Mario Kart character in Mario Kart: Double Dash!! for the Nintendo GameCube and later returned in Mario Kart Wii; since then, though, he hasn't appeared outside of Mario Kart Tour.
Funky Kong, meanwhile, has only been playable in one Mario Kart game outside of Tour: his debut title, Mario Kart Wii.
Wave 6 of the Mario Kart 8 Deluxe Booster Course Pass will launch "this holiday."
In Europe, a physical bundle of the Mario Kart 8 Deluxe Booster Course Pass with "extra goodies" like a pin set, cards, and stickers, is also launching on October 6th, 2023.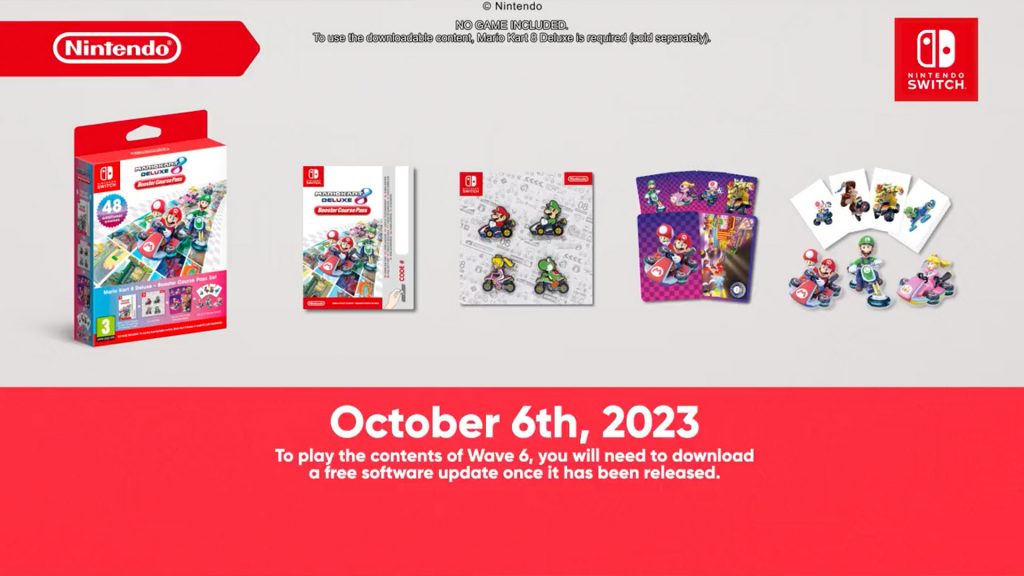 The box contains a redemption code for the Booster Course Pass, with a separate purchase of Mario Kart 8 Deluxe required to play.
Leave a Comment